Back to News
E&I: Indo, K2, X Games, Manhattan Beach, Bob Meistrell, CrossFit Games
October 3, 2013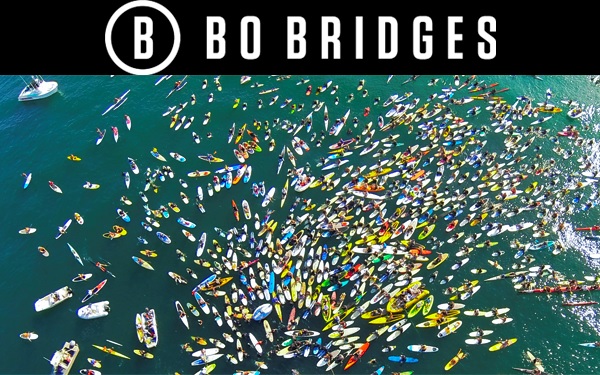 INDO

Traveling some 30 plus hours via airplane to Pedang, Indonesia, then a quick one hour bus ride to the boat docks and onto the dingy, across the harbor to board the Ratu Motu to cross the channel for another 10 hours and finally arriving in the Mentawai Islands to surf some of the best waves the world has to offer... Check out the video above for all the details.
K2 PHOTO SHOOT

Bo was hired by Seattle based K2 Sports to shoot the current ski ad campaign in Powder, Ski, Skiing magazine on newsstands everywhere. Bo used the Skateboard ramp transition to create his studio and shot the entire ad in the K2 warehouse.
X GAMES

It was a bitter sweet ending for the X Games LA. The event was split between two locations and athletes and fans were torn between different events. Bo managed to shoot both locations, but it wasn't easy. The event was action packed as it always is.
MB FROM THE AIR
BOB MEISTRELLS

Aerial shots and more aerial shots. Bo shot the Manhattan Pier from above and it landed on the cover of Beach Magazine. A week later he went out and took his remote heli onboard a 45 foot sailboat and carefully launched it up and over the paddle out for Bob Meistrell, the co-founder of Body Glove.
6 MAN

Six Man seems to be getting smaller and smaller but the competitors are still there. With the overlap of X Games that day, Bo set up a timelapse on the Manhattan Beach Lifeguard tower and captured what he could remotely.
EVENTS

The Gallery is open and ready to go. The holidays are right around the corner and if you are looking to host an event in a beautiful environment, call the studio at 310.937.3764 to book a date or check the website BoBridgesGallery.com under events.
CROSSFIT GAMES
The 2013 Reebok CrossFit Games were held at the StubHub Center in Carson and Bo made it out to capture some of the amazing athletes.


FOLLOW BO
---