Back to News
5 Employee Qualities That Earn Raises
May 26, 2011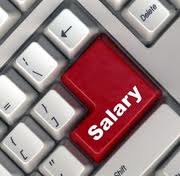 Have you been sitting at your desk wondering if the time was finally right to ask your boss for that raise? It's time to get up and do something about it! Jenni Luke, chief executive officer of Step Up Women's Network, gives you an inside look on how to get noticed and get that raise that you deserve!

Have you tried any of these? Do you have other tips that have resulted in you getting a raise? Share your stories---good or bad---on what works to get that moolah! (Add Comments Below)

5 Employee Qualities That Earn Raises
By Jenni Luke
Raises, especially in a challenging economy, are tough to come by. What is an ambitious-yet-discouraged employee to do? Adopt five qualities that make managers take notice, and you may find yourself receiving more than just a tax return bonus this spring.
Raise-Earning Quality #1: Work independently. Despite the typical emphasis on "teamwork," it is actually being able to work independently that will earn you the raise. Just like any other organizational expense, the company needs to see its ROI in you. If you can work independently and show the direct outcomes that are a result of your work, the company will feel increasingly comfortable investing even more in you.
Raise-Earning Quality #2: Successfully manage relationships with outside partners. This means more than just rainmaking. It means managing vendor relationships over time that result in lower rates for the company or the ability to get projects completed with inevitable time crunches. Prove that you were responsible for cultivating vital relationships for the organization and you just may reap the rewards.
Raise-Earning Quality #3: Think strategically. Every employee is expected to fulfill his or her job functions well. Take your performance to the next level by understanding how your role – or your department's role - fits into the long-term plan for the organization. Your boss will come to rely on you and be more inclined to listen to your suggestions, implement your ideas, and consider you among the office leadership (and therefore, grant you leadership-level earning power) if you demonstrate strategic, big-picture thinking.
Raise-Earning Quality #4: Be opinionated. To truly gain a boss' trust and respect, you need to articulate your opinions, back up your thinking with evidence, and be flexible if the decision doesn't go your way. The last thing your company needs is a carbon copy of a leader it already has. Be prepared to demonstrate that a further investment in you is a commitment to greater diversity and creativity and will likely pay off in the form of new ideas and solutions.
Raise-Earning Quality #5: Be a grown-up. Be additive to the company culture by diffusing political situations and turning gossipy, 'water cooler' moments into camaraderie-building that focuses on positives rather than negatives. In a job market that is full of over-qualified candidates waiting to take your job, demonstrate that you are a supportive, constructive addition to the team and a leader amongst your peers. It will help demonstrate that you are ready to go to the next level of managing a team.
You may not find yourself on Forbes' list of 2012 top earners, but employing the above strategies will make you invaluable to your boss and your company. Making an investment in your own future by utilizing these tips is sure to have big payoffs right around the corner.
---