Back to News
Crowd-Funded
August 26, 2014

Malakye's Crowd-Funded blog tracks the newest, most relevant and compelling crowd funding campaigns of companies which are involved in the industries served by Malakye.
*Add Comments at Bottom of Page!
Skully AR-1
August 26, 2014
What: Skully AR-1 - The World's Smartest Motorcycle Helmet
Why: Because you need a helmet that will help you focus your attention back where it belongs - on the road ahead.
When: August 10, 2014 - September 9, 2014
Where: Skully on Indiegogo
Funding Goal: $250,000
Heads-up display, rearview camera, & GPS navigation.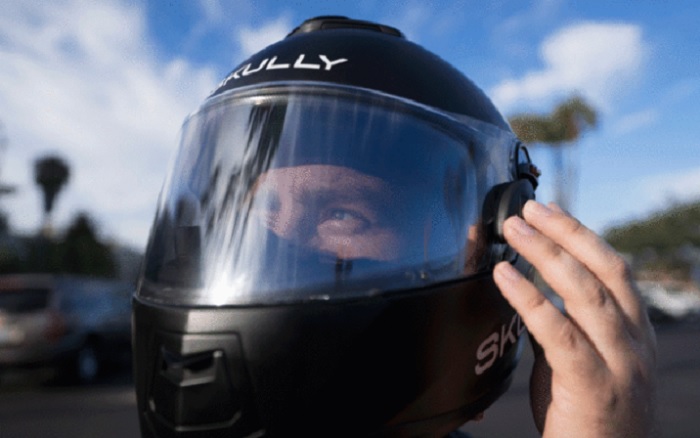 "This helmet is going to change the future of racing." - Steve Huff, Harley Davidson Landspeed Record Holder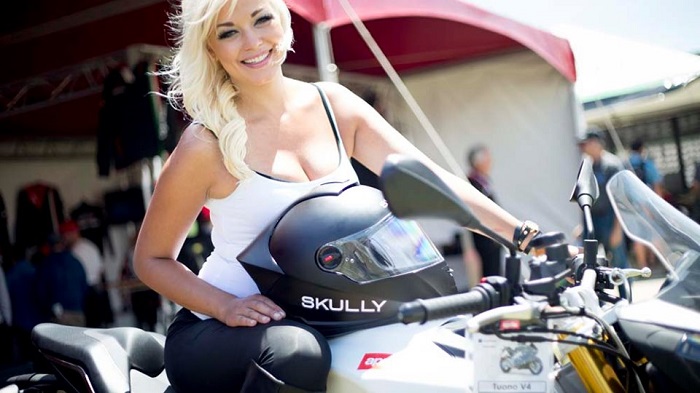 Want to support the Team Skully and Monsoon Company? Help make it happen for Skully AR-1 >>> CONTRIBUTE NOW!
Skate Crate
August 21, 2014
What: Skate Crate - a retro-cool cruiser designed for fun and creative expression. It's for families and friends of all ages. It's for those of us who wouldn't be caught dead on one of those folding metal scooters.
Why: The Skate Crate is the one piece of sporting equipment that you'll want to leave on display in your living room instead of stashing it in your garage!
When: August 20, 2014 - Sept. 23, 2014
Where: Skate Crate on Kickstarter
Funding Goal: $16,000
"Modern design meets DIY & the 100 year old roots of skateboarding."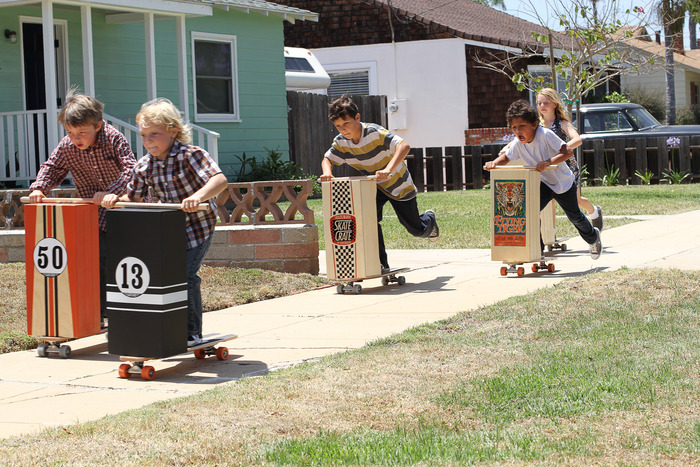 "Roll down the sidewalk like you own the town with the retro inspired Skate Crate. Modern design meets the roots of skateboarding."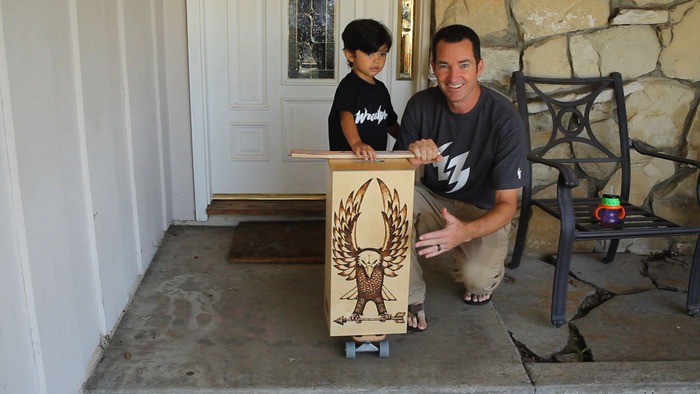 Want to support Dave Bergthold? Help make it happen for Skate Crate >>> CONTRIBUTE NOW!
The SUP Movie
August 19, 2014
What: The SUP Movie - a documented progression that will change the sport forever, leading it in a direction of radical turns, giant aerials, and massive barrels!
Why: To witness the most progressive Stand-Up Paddling and SUP Surfing the World has ever seen.
When: Aug 11 - Sept 12, 2014
Where: The SUP Movie on Kickstarter
Funding Goal: $25,000
Follow Kai Lenny and the best Stand-Up Paddlers paired with leading action sports Cinematographers as they travel around the globe chasing the world's most perfect waves as well as capturing unique perspectives from all facets of this growing sport.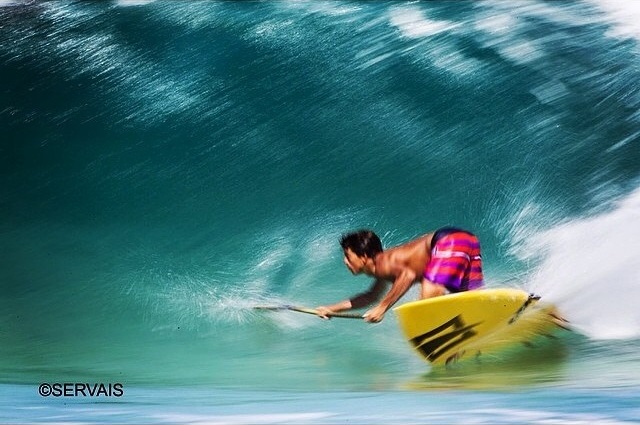 Starring: Kai Lenny, Noa Ginella, Kody Kerbox, Zane Schweitzer, Connor Baxter, Sean Poynter, Izzi Gomez, & more.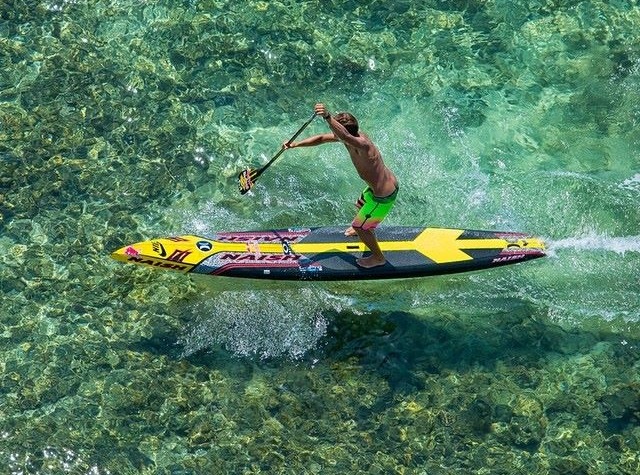 Want to support Kai Lenny, John Cesare and Poor Boyz Productions? Help make it happen for The Sup Movie >>> CONTRIBUTE NOW!
City Beach NYC
August 7, 2014
What: City Beach is a floating beach park on a river barge located on the Hudson River in Manhattan.
Why: Because Manhattan needs a beach!
When: Jun 22 - Aug 15, 2014
Where: City Beach on Indiegogo
Funding Goal: $35,000
City Beach is New York's first floating beach docked along side the shore line of Manhattan. Complete with changing rooms, lounge chairs, and boardwalk, it's a place to catch some rays, dig your toes in the sand and enjoy the island of Manhattan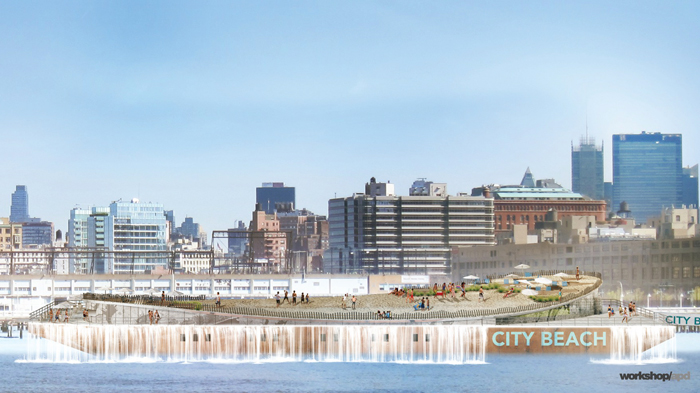 City Beach NYC is a community project, a social space, a creative achievement in design, and a platform to create possibility.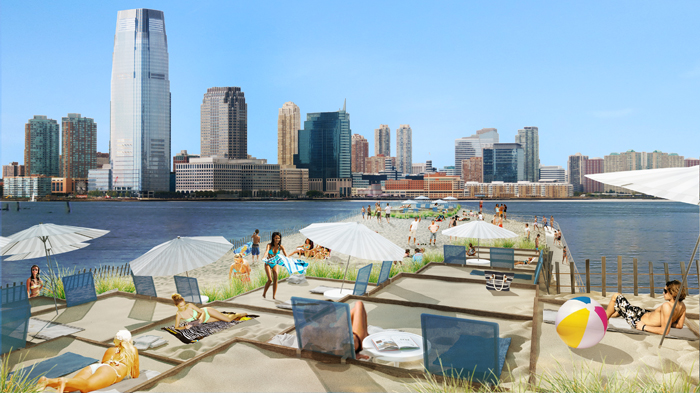 Want to support City Beach NYC? Help make it happen for this floating oasis >>> CONTRIBUTE NOW!
Skateplates
August 5, 2014
What: Skateplates - Performance Risers for Street Skateboarding.
Why: Because snapping a deck is possibly the oldest and most common problem facing skateboarders today. Skateplates were developed to address the problem at the source by expanding and reinforcing the baseplate area around the bolt holes.
When: Jul 25 - Aug 25, 2014
Where: Skateplates on Kickstarter
Funding Goal: $10,000
Skateplates are premium aluminum risers that reduce stress cracks, increase deck life, and preserve your skateboard's natural pop.
Remaining true to the feel of street skateboarding, Skateplates are constructed from a high grade aluminum to minimize noticeable changes in height or weight with the added benefit of protecting your deck where it is most vulnerable.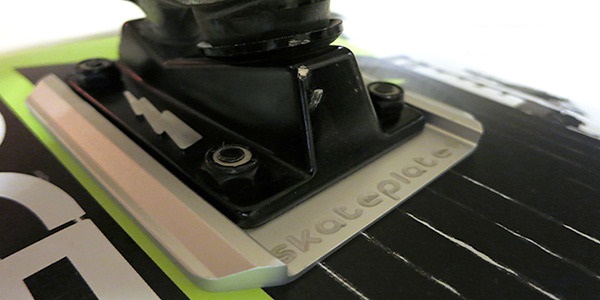 Want to support Daniel Carlson and Skateplates? Help make it happen for a completely new type of riser designed for real street skateboarding. >>> CONTRIBUTE NOW!
Check out related Crowd-Funded Content:
Crowd-Funded | archives (July 2014)
Crowd-Funded | archives (June 2014)
Crowd-Funded | archives (Apr. - May 2014)
Crowd-Funded | archives (Feb. - Mar. 2014)
Crowd-Funded | archives (Oct. 2013 - Jan. 2014)
Thoughts on Kickstarter from Korduroy.TV, MHM Gear, and Lumi Co.
KOR Q&A with Paul Shustak, Co-Founder
The Save the World Tour Made Possible by gofundme.com
Korduroy.TV Q&A with Reis Paluso, Blog Manager
LIT Q&A with Ricardo Camargo, Director of Vapor Studio
---