Back to News
Sheckler Foundation Surpasses $1 Million in Donations
September 25, 2014
The Sheckler Foundation is proud to have reached the milestone of donating more than one million dollars supporting pediatric causes, enrichment programs for at risk youth and aide for injured action sports athletes. Since its inception in 2008, the Sheckler Foundation has received support from the action sports industry, friends and like-minded individuals allowing it to gain more momentum every year.
"The Sheckler Foundation is about empowering people to be the change in their communities. Hitting the milestone of donating $1,000,000 demonstrates that we are making a difference. Thanks to everyone that has supported our events and projects," said Ryan Sheckler.
The Sheckler Foundation's 7th Annual Ryan Sheckler NBC Sports Celebrity Golf Tournament is coming up on Monday, September 29. This annual event is a key fundraiser for the Sheckler Foundation, and more than $200,000 was raised at last year's tournament.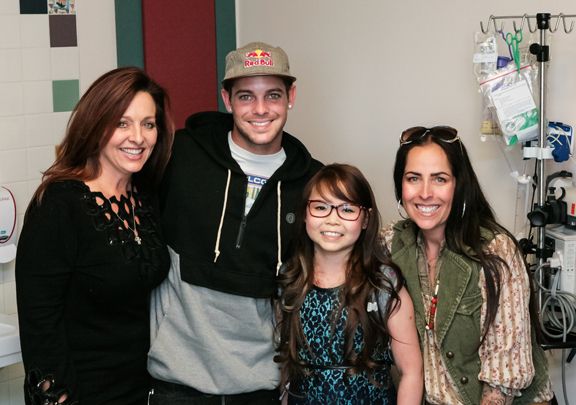 Left to Right: Sheckler Foundation CEO Gretchen Sheckler-Hachee, Ryan Sheckler, Elise Kwan and the Sheckler Foundation's Angelique Zaki
Since starting in 2008, the Sheckler Foundation has been paying it forward to help numerous individuals and causes. "Be the Change" is the Sheckler Foundation's program that focuses on enriching the lives of children and injured action sports athletes, through its online social initiative. The past three "Be the Change" winners include: The Port Gamble S'Klallam Tribe, Peach's Neet Feet and the Ashley Wade Foundation.
For additional info on The Sheckler Foundation, stay tuned to: Facebook, Instagram, Twitter, LinkedIn and visit shecklerfoundation.org.
---