Back to News
Nikki Scoggins - VP Digital Marketing, Pop Culture & Lifestyle at Entertainment One
November 24, 2014
Many people within the action sports industry know Nikki Scoggins for her seven years at Vans, but recently she has switched gears and entered the world of entertainment. Now the VP of Digital Marketing, Pop Culture & Lifestyle at Entertainment One, Nikki offered us some fond memories, advice, and insight on why her industry move was the right move for her.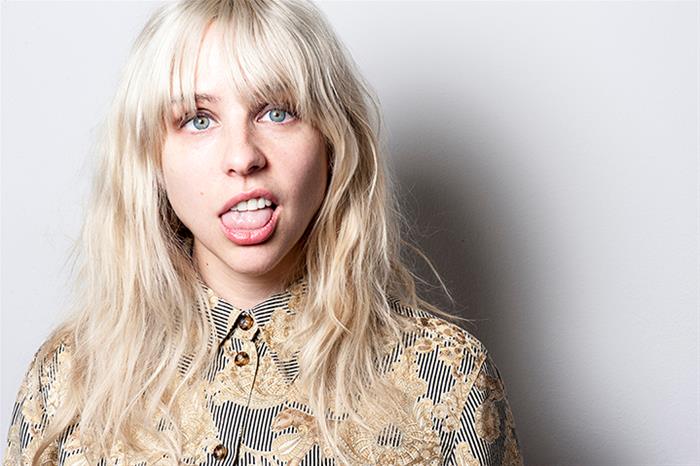 What are your favorite memories while working within the action sports industry?
Oh, jeez. Too many to count. Keeping it white-bread in case I run for congress, I'd have to say THAT movie tour with the Forum Team in 2006 was a pretty raw experience. It was something like 31 days on a tour bus circling the US and Canada coast-to-coast with between eight and 14 team riders on any given day. I smelled worse than all of them put together by the end of it. The Fourquare Outerwear video trip to Dubai to check out an indoor snowboard park (I use that term loosely) back in the day with Transworld was totally absurd in the most amazing way. Then cut to traveling with the Vans Surf crew for the Duct Tape Invitational events over the last few years. We might be in Spain or Santa Cruz, but it didn't matter. Those were the best.
What are the most significant changes you witnessed over decade or so in the industry?
Just one. Steve Van Doren uses technology. The man has Instagram now! And an iPad! All kidding aside, communication and is the biggest thing. It's a big adjustment for companies to be able to move at the speed of the internet. In 2005 you could build a website and update it a couple of times a year to go along with your marketing assets or a campaign. No one really cared. It was all about putting your blood, sweat & tears into all that is in the physical world – your magazines, your stores, real things. Now, you've got this additional world to market to – the digital world. It's just as real as the physical one. Marketing to both of those worlds at the same time & doing it well is a tough nut to crack. It's two different languages, essentially. Marketers now literally have double the work vs ten years ago.
People will miss you, very much. Do you plan to come back?
Aw shucks. I reckon a couple will. There's a few who won't!
We'll see where the road goes. "The best laid schemes of mice & men…"
Why are you moving to a new industry?
It's pretty simple. I am fascinated by whatever I don't know. I'm a fact collector. I'd go to school forever if I could. Changing industries is broadening my education. It's a different world to explore.
What made your experience right of the entertainment industry?
Like I mentioned a few questions before, we all know digital marketing isn't a challenge exclusive to action sports. The last ten years and the next ten will continue to be a huge time of transition for all businesses. "What's this new stuff, what do I do with it, and how does it change my business?"
What do you think will be similar and what will be different?
Perhaps the biggest difference is that in entertainment, the story comes first and then the products follow versus the products first and then a story. I guess I will find out soon enough. Either way, you gotta have a good story.
Life lessons are often very simple to remember. Looking back, what will you take with you from this chapter of your career?
Wearing your heart on your sleeve at the poker table ain't ever gon' do you no good.
What advice would you give to people today who are where you were a decade ago?
Career path: Talk with your boss in specifics about where you want your job to go and where your interests lie & how that can positively contribute to the business. Ask for some guidance, sure, but it's not their responsibility to figure out what you want to do with your life. If you need that, call your mother. She LOVES that stuff. LOVES IT!
Feedback: Don't point out problems unless you have ten good solutions to fix it. Then, figure out how to fix it as a team. Think about who's work is effected by the problem/solutions. Ask the people you could effect for their thoughts on how to make whatever changes are needed. It will always turn out better that way.
Office etiquette: Always do your best to help everyone save face if something goes wrong. And do not reply all cc everybody to point out mistakes. #jerk
---