Back to News
EVENT: Active Ride Shop's New Store Opening Events Exceed Expectations
November 25, 2014
Active Ride Shop's store opening in Oxnard last weekend and Redlands the weekend before were celebrations attended by thousands from the local communities. Eager kids were lined up at the shop's doors long before the start time, and there was a steady line for the autograph signings by the DC Shoes skate team. After 1,000 skateboarders, locals, fans and industry executives attended the grand opening event in Redlands the word spread, and more than 2,300 people were there for the Active Oxnard launch event.
Left to right: Active's Esmail Mawjee, Vans' Steve van Doren and Active Marketing Director Brent Futagaki at the Redlands store opening. The Active x Chocolate Redlands board Esmail is holding is one of the things the shop does for locals.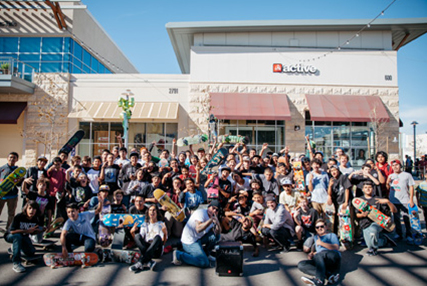 Think the local Oxnard kids are glad to have a new Active?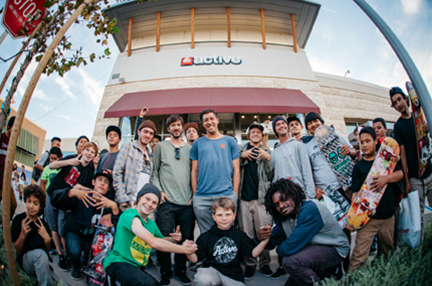 The DC Shoes Team represented properly at both events.
Active would like to thank DC Shoes and all of the other brand partners that supported the first two openings in the company's expansion. For the last 25 years, Active Ride Shop has been a staple in the SoCal skate and snow scene. These two new locations bring Active Ride Shop's footprint up to 23 retail locations in Southern California.

---