Back to News
VIDEO: Keep Skateistan Rolling
December 2, 2014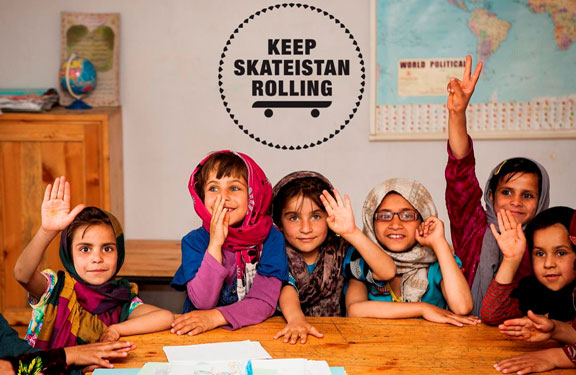 O
ver the month of December, Skateistan is hoping to raise
$60 000
to help
keep us rolling
into next year. Skateistan has big plans for 2015, so this is
our biggest fundraising goal to date. We need all the help we can get!

This is a chance to make a huge difference in the life of a child.

Why? It matters for kids to have safe places to play, especially those living in difficult circumstances or in a conflict situation. In places like Afghanistan, Cambodia, and South Africa, the streets aren't a safe place for children. We know the value of a warm meal and school supplies, but Skateistan's programs provide all that and more. Children deserve more - they deserve a childhood. They deserve an escape from the realities and stresses of growing up in an extremely difficult setting.

That's where Skateistan comes in.

Skateboarding in Afghanistan - The idea sounds crazy, doesn't it?

There are now over 750 skateboarders in Afghanistan - and nearly half of them are girls. How did this even happen? In a place where the female literacy rate is only 13%, where girls access to education, let alone sports, is barely existent... The Skateistan girls are doing it all. Watch the video above with extensive interviews with legendary skateboarder Tony Hawk, Skateistan's founder Oliver Percovich, and the children of Skateistan. Learn the incredible story of skateboarding in Afghanistan.

---