Back to News
Frank Voit - Global GM, Element
December 8, 2014
Creating a successful global organization take a special type of person and Element has certainly found that in their new Global GM Frank Voit. His years of experience within both the skateboarding and streetwear industries coupled with his unique leadership style made him an excellent fit for his newest role. We caught up with Frank and he gave us the run down on just what it takes to support a global brand.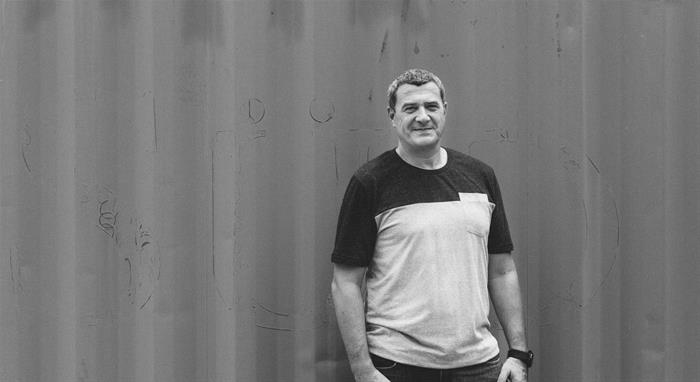 How has Element evolved during your tenure?
A lot has changed since I started as European GM for Element in 2007. Most notably, we have integrated our global regions to create a stronger global organization with "centers of excellence" while staying mindful of local market needs and nuances. We now have a global brand structure with regional adaptations – we have the advantage of global strength but can remain nimble when needed. That is critical, as the evolution of the action sports market has affected the way we go to market.
In order to create this global organization we have been developing the organization's structure and assembling a new leadership team, both in the US and supported by newly appointed global leaders in design, marketing and e-commerce. This will translate into a stronger brand that will maintain its skateboarding DNA while creating product for the consumer of today and tomorrow.
What makes now the right time to build this new leadership team in the U.S.?
As I mentioned previously, the evolution of the market has necessitated building a team of experts that were well versed in developing, communicating and selling products that resonate with our target consumer. Element has had a lot of success in Europe and we want to leverage those successes to develop new business opportunities in the Americas where there is significant potential.
In addition to building the leadership team in the U.S. the organization is adding new global vice presidents of design and marketing to our offices in Hossegor, France. Reynald Gautier joins the company as the VP of Global Design and Julien Duval has been promoted to VP of Global Marketing.
What are some of the unique individual strengths of the players that will make it a great team?
Each of the leaders joining the leadership team brings a depth of knowledge that can only come with extensive experience validated by previous successes at some of the world's most recognized brands. Their individual strengths in sales, marketing, operations, merchandising and design are exactly what the company needs to create a global brand that builds product that speak to our customers, whether in Canada, Japan, France or the U.S.
Here are some of the individual strengths of these Element leaders:
- VP of Global Design Reynald Gautier, a skateboarder, was educated and worked in the UK market and brings this design sensibility to his position at Element. He previously served as Creative Director for Edwin Europe and at acclaimed brands Surface to Air, Nigel Cabourn and Griffin, among others.
- VP of Global Marketing Julien Duval is a skateboarder who has served as European Brand Manager for the past 3 years.

His ability to understand the skateboarding and the streetwear market while leading teams has led the European team to the successes they have today. With this track record we believe he can replicate this success globally.
-
VP of Sales Donavon Dartez is a seasoned action sports sales executive with a track record of growth within the action sports industry and the expertise to provide
sales leadership as the organization develops.
- Director of Lifestyle Marketing Candice Betancourt-Scott is a proven marketer with sports, apparel and retail experience leading campaigns for global brands including Nike, Tommy Hilfiger and Coach.
- Branch Brands Director Marc Falkenstien has been with the company for more than ten years, and brings a wealth of skate knowledge that he will use to nurture and develop the Element and Plan B skate businesses.
- VP of Merchandise and Design Brian Erickson is an expert in translating market needs into product; expertise built during tenures at industry powerhouses O'Neill, Levi's and Quiksilver. His intimate knowledge of the development life cycle has already been an enormous benefit in his short time with the organization.
- Director of Operations Scott Bredenkamp's strong suit is operations and managing the global supply chain. His knowledge of operations and acumen in financial analysis has provided us with the much-needed support as we work on building operational efficiencies.
How will you use your European market expertise to create a new global brand strategy for Element?
I am fortunate to have global experience; I worked in the US and the Far East in distribution/logistics for many years before my most recent time in Europe. I think it is this global experience in all facets of an apparel company - production, distribution, marketing and sales - honed in market that will inform our strategy both globally and locally.
We endeavor to create the best and highest quality product with the freshest designs – that is the top priority, and this will continue to be a focus for Element in the coming years. Maximizing the distribution landscape in Europe was important to our growth, and I plan to work with the team to implement the same strategy in the US.
Having the right team in place is the first step to building a global strategy. I have brought together a group of experts and empowering them to lead their respective functions will ensure that we create demand with coveted products with the right value proposition for our customers and consumers.
When will people outside of the company begin to take notice of the changes and work being done now?
The changes and work being done can start to be seen in subtle ways now. One example of that is the Wolfeboro jacket collection that launched in Europe and that we are now offering in the US. It is a collection that we are very proud of as it merges proprietary technology, great design, enormous value, supported by a global campaign with our riders and featuring longtime Advocate Brian Gaberman. It was a testament to the Element team firing on all cylinders and we will continue to replicate this formula for success as we introduce new seasonal collections, collaborations, and franchises.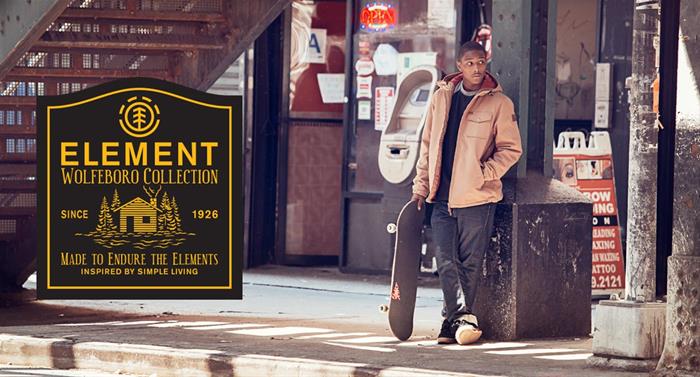 The full impact of these changes will be seen in the Spring'16 product collection that delivers to stores in January 2016.
What will we see?

You will see the next evolution of Element apparel that includes both the basics every skateboarder has in their wardrobe as well as a mix of well-designed lifestyle pieces. The upcoming men's apparel line is inspired by several design influences such as skate and modern work wear.
The company will also continue to expand upon its fleece collection through adding value with more technical benefits. The product also has a very stylized, tailored look that our riders really responded to when we tested the product with them.
For the Element Eden line you will see an evolution of the collection with the products Eden has become known for with a more sophisticated take on styling, fabrications and design. The collection was created through a collaborative effort among the head designers in Europe, Australia and the US making it a truly unique global collection that epitomizes the best of the Eden brand.
What are the most critical goals to achieve to make this plan and effort a success?
The most critical goals to reach are maintaining Element's DNA while the brand evolves to meet the changing consumer's desires as we grow.
The brand's roots in skate, art and music must come through the brand's product collections in a way that connects with consumers in different regions around the world.
What are your professional keys to success that have led to your appointment as Global GM of Element?
The CEO of Billabong Neil Fiske said that he promoted me because of my operational skills, and the fact that I have a strong sense of brand, product, quality and knowledge of how to bring this to market.
I was really excited to have the opportunity to take on the role of global GM of Element. I have an analytical operations background yet am a people person with a focus on building brands.
Most importantly I assemble teams of critical thinkers that are made up of leaders with more expertise in their area than I have and I empower them to direct their aspect of the business.
What are you most excited about with your relocation from Europe to Element's headquarters in Southern California?
I am looking forward to experiencing the American entrepreneurship that led to great global brands coming out of this country. It will also be insightful to be based in the heart of the skateboarding world.
I have moved to both Hong Kong and France for my career, this third relocation to Southern California will be an adventure. With each move I have learned more about each region's culture, consumers and had some great times.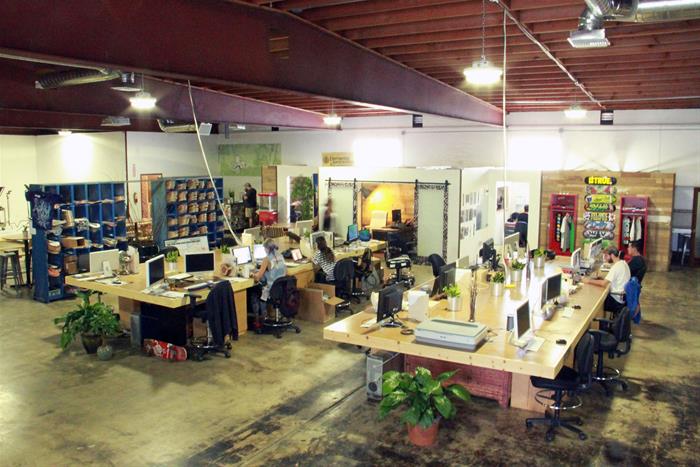 ---