Back to News
B$Z: Element Eden Presents Fall 2015 Collection, Soul Adventure
January 5, 2015
Today Element Eden unveils their Fall 2015 collection, Soul Adventure. The collection, just in time for the key back to school season, was inspired by the iconic road trip from San Francisco to Big Sur along California's famed Highway One. Each delivery plays on the juxtaposition of urban and natural environments and is represented by fresh prints complemented by Eden favorites - versatile sweaters and smart outerwear.
"This season we introduced a range of prints that take the Eden girl from the summer months into a firmly fall aesthetic, with the rich autumn colors that closely associate with the season and incorporate into our wardrobes," said Kori Schillereff, Element Eden's founder. "We also continued to build on key pieces such as sweaters and jackets that easily transition your wardrobe from the summer to fall season without sacrificing that laid-back summer style."
"Transitional" (5/25 Delivery)
Dotty Collection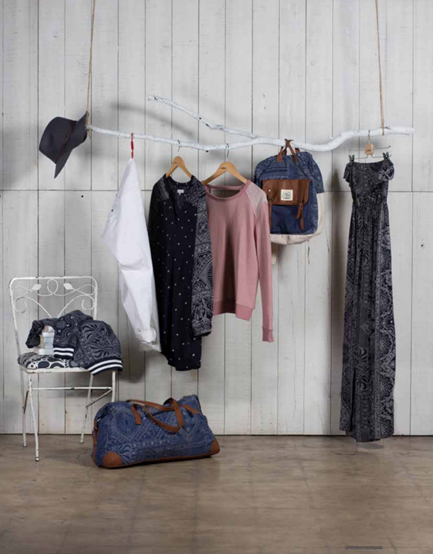 T
he Dotty collection serves as Eden's transition delivery featuring key layering pieces as the cooler climates approach. The 'Dotty' print, a pointelle graphic on a crisp navy background, is reinterpreted on essential pieces ranging from breezy baby doll dresses to flattering fleeces bordered in striped trim for an on-trend yet wearable take on mixed patterns.

"Live"
Engraved Floral Delivery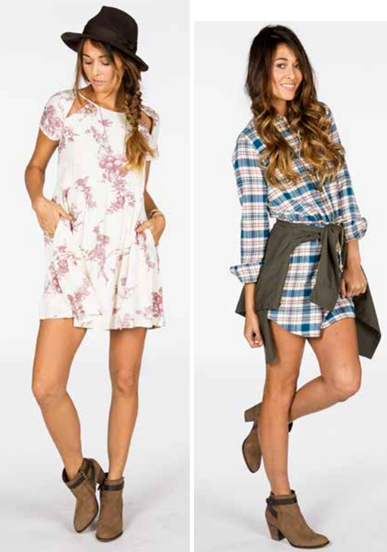 This delivery encompasses all that is soft and feminine with a color palette featuring tonal neutrals, classic yet fresh navies, washed out blacks and a flattering dusty rose. Our 'Engraved Floral' print, a modern toile, echoes nature while the hand and colors retain a feminine appeal. Sweaters play a big role throughout the entire collection but are first introduced in this delivery showcasing open cardigan styling and novelty drop needle patterns. We also introduce various foundation styles that act as key staples in our Eden Girl's closet.
"Learn"

Vintage Floral Delivery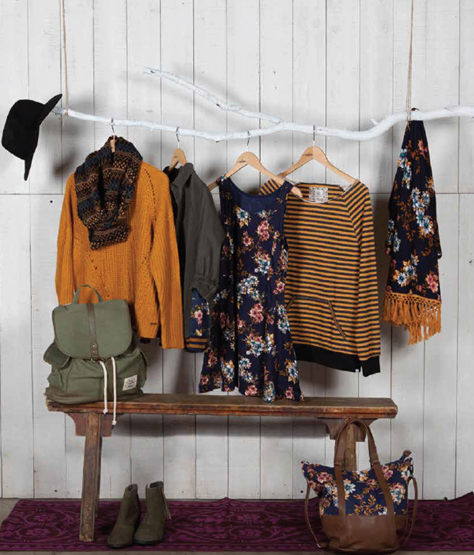 Learn Delivery begins as the fall leaves begin to change, reflected in the prints and colorways for this delivery. We transition into darker Fall colors, introducing a beautiful Raspberry color and hints of a Dijon Gold. Our "Vintage Floral" print anchors this collection, reinterpreted for on-trend shrunken sweatshirts and joggers with contrasting striped details. This soul adventure floral is complemented with paisley prints in rich purple hues and novelty stripes.

"Grow"
Firewood Plaid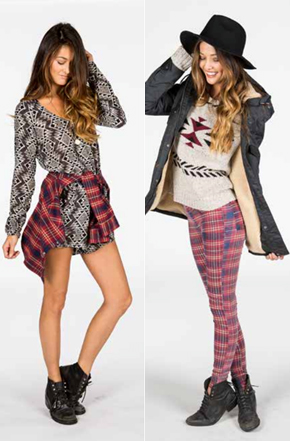 Our Firewood Flannel shines throughout this delivery. Our deep Raspberry color is shown in different fabrication and silhouettes. Sweater dresses and vintage-inspired sweaters are shown in beautiful drop needle patterns and jacquard stripes. Paired with trend-right outerwear in seasonal olive and amber tones rimmed in faux-fur complete the collection for colder climes.

Connect with Element Eden here:
Facebook: facebook.com/Elementeden
Instagram/Twitter: @elementeden
---