Back to News
B$Z: Adventure Technology's 2015 Whitewater, Touring and Fishing Team Includes Top-Caliber Athletes
March 26, 2015
Adventure Technology

® (AT)

, leader in innovative paddle design including Duraweave

™

construction has elite competitors, paddling instructors, expedition leaders, kayak anglers, photojournalists and filmmakers on its 2015 whitewater, touring and angling team.
"The 2015 team is comprised of a perfect mix of veteran and up-and-coming paddlers in all disciplines of the sport who share AT's passion for paddling and the pursuit of adventure," said Evan Lyendecker, marketing manager for AT. "Whether it's guiding sea crossings, navigating a remote class V river canyon, or chasing game fish – all endeavors demand lightweight, durable, strong, comfortable and safe paddles and the team athletes put AT's paddles to the test in every scenario and environment."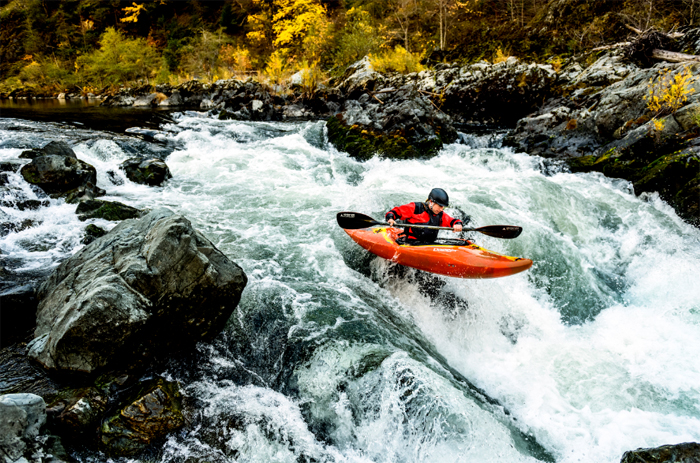 AT produces performance driven, safe comfortable, durable and innovative paddles in all categories and the team's feedback to AT's product designers is invaluable in driving innovation and perfecting every paddle feature from blade design to ergonomic comfort and fit. Whether they are abusing AT's paddles with Duraweave™ technology on steep, rocky creeks and pushing their way through oyster beds, or testing comfort and ergonomics on multi-day sea kayaking expeditions around the world, the athlete team helps AT ensure that its products are optimally designed for any adventure.
The team is looking forward to a busy year on the water, competing against the best in the world at Gauley Fest, GoPro Games, Green River Games, North Fork Championship, as well as at top fishing events such as Casting For A Cause and Ride The Bull. Beyond competitions, many team members are making films and pursuing programs designed to introduce new people into the sport. Todd and Brendan Wells are pushing the limits of expedition paddling with their Mountain Mind Collective documentary series. Emily Shanblatt continues to be a mentor and teacher for Girls at Play and Brad Ludden's non-profit First Descents will be hosting camps throughout the year for young adults with cancer.
AT Team Roster Updates for 2015:
- Accomplished adventure kayaker and world traveler Gareth Tate returns as AT's team manager.
- Anna Bruno, Brad McMillan, Rok Rozman and Zan Kuncic join the ranks of AT's whitewater team
- Cherie Tarraf Gibbons (Bella), Fabio Oilverira, Leo Siecienski, Oscar Manguy, Reberto Gibbens Gomaz join AT's touring team
For more information on Adventure Technology, visit ATPaddles.com or join the conversation on the Facebook page.
---