Back to News
Nectar Sunglasses - Interview with Dylan Roukous
April 13, 2015
Growing up skating and surfing, Dylan Roukous and Sean Holmes co-founded Nectar Sunglasses to represent having a good time and enjoying life. With a price tag that won't break the bank, you can take your Nectar sunnies on whatever adventure life may take you on. We caught up with Dylan and he shared how the brand began, why it's awesome, and what we can expect next from Nectar.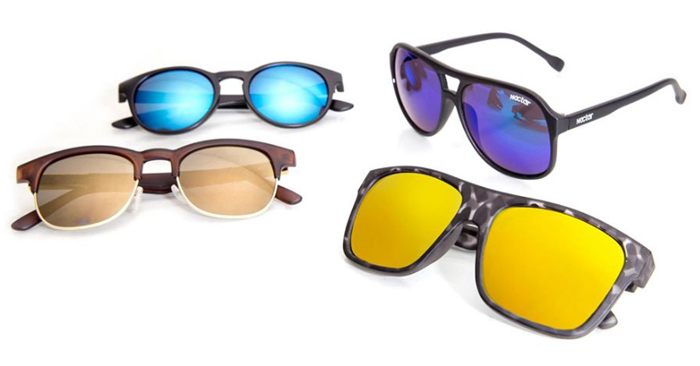 What is the philosophy that drives the Nectar brand?
Enjoy the sweet life and do epic shit! You shouldn't have to worry about breaking or losing your sunnies. We are for the freethinkers and the risk takers – we are not only in surf or only in skate… whatever your personal "sweet life" is, go and do it…and look good doing it!
How have you been able to create sunglasses that encourage people to "Do Epic Shit" and "Enjoy the Sweet Life"?
Our advocates and our content creators have done a phenomenal job of branding the company. We invoke the feeling of doing epic shit because we do the activities that we promote. All of our team loves any and all board sports which helps us determine the pain points that our customers have since we are literally the demographic we promote to. We can understand an epic air reverse vs. a non epic air reverse… if that makes sense? I don't want to say we are steezy but we have our moments…
When did you discover a need for sunglasses at this price point?
In college I started to see this trend developing and we knew it could be done better and to a different audience than what was out there. We used more color variations to stand out from the competition as well a different brand strategy. We were young and reckless but also understood good business tactics.
Why did you feel it was important to target the 17-25 year old market?
It was a no brainer! We're the market that we sell to! What better way to market than to yourself? We really don't have a dedicated market. Our product gives more a sense of "perceived age" – we have babies all the way up to grandparents rocking our products. It makes you feel young again and we are very proud of that.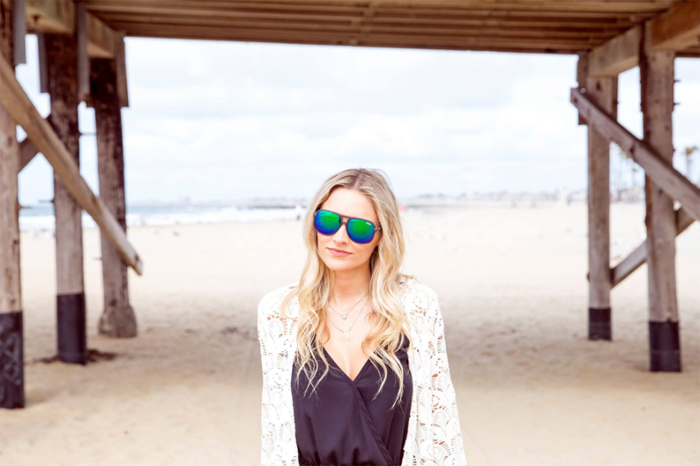 What retail channels does Nectar have the most success?
Our top channels are the core surf/skate shops. Once customers see that our frame shape is different than others and that they don't give you a headache behind the temples like most eyewear, they are hooked. Our frame is super lightweight which is another plus… It also doesn't hurt that they look damn good too!
Why is the brand successful in those channels?
The customer can try them on in the store. No better selling point than holding a pair of our sunnies in your hands!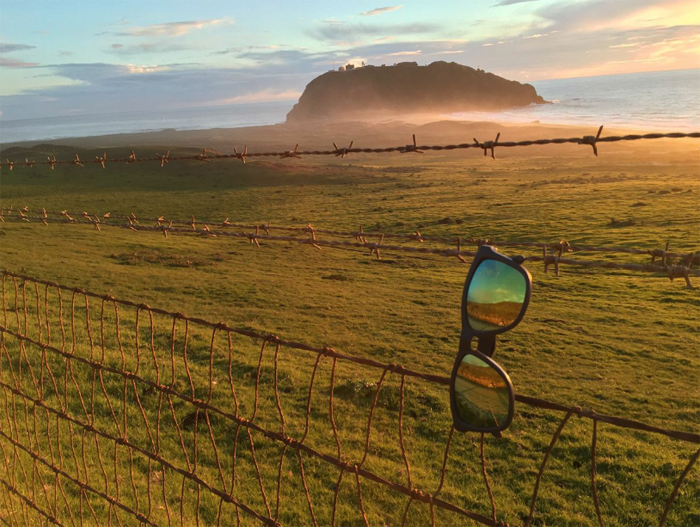 What is the most difficult part of being in business with your friend? The perks?
We are always coming up with ideas when we are partying and playing guitar. We get to push each other day in and day out to be better at our jobs and to expand the brand. Both of us are super competitive which has helped us progress quickly. We are highly competitive not just in business but in surfing, snowboarding, ping pong, rock paper scissors… the list keeps going!
What are you favorite pair of Nectar Sunglasses?
Right now I'm into the Domke – it has a black frame with green lens… just because our boy Brad Domke is KILLING IT.
How has the brand evolved over the years?
We have come so far in just a few years. In the beginning we received shipments in pieces and had to manually piece each together! It took forever and as we transitioned into more retail it was a nightmare handling orders. From there we introduced custom packaging which has been refined over the past year. Now we have a product that looks like it's sold for $80-100 and yet is still $20-35. Our pro team now consists of Jamie O'Brien, Brad Domke, Greg Lutzka and Shuriken Shannon and we have more advocates than ever before.
The main focus now is product development. Our name has organically spread and people relate to the brand. We are not building a product company but more of a marketing company that sells product. Content is our number two priority.
How has this evolution influenced the transition into watches?
We saw an opportunity to increase our brand through more accessories that complement the different color frames we offer. When we see opportunity in front of us we take it – the watches are more of a branding tool than anything. The goal here is to be known for sunnies but offer many different lines across all channels.
What's next for Nectar?
We have some big projects coming up and some new developmental designs that we are going to launch. Our main goal is to make our eyewear the cornerstone of the business while diving into other markets. Our Didymium line is crushing it…look for more of those in different frame shapes. We are the first to make fashionable eyewear for this market and we believe it will only get bigger.
Also we made a Nectar blob – you know, the one from the movie Heavy Weights that everybody wanted to try? We made one… more on that in a few months…
---