Back to News
HEAVEN: The Story of Lennie Kirk
April 21, 2015
Last Friday Dennis McGrath's debut book launched during a private event at the Los Angeles Center for Photography. This book, designed by both McGrath and Ed Templeton, depicts the life of Lennie Kirk, a professional skateboarder that got his start in the early 90's at the young age of 16. Lennie was fearless and, to him, nothing felt like it was out of reach.
Life changed for Lennie when he was 18 and walked away, unharmed, from being run over by a Pacific Bell van. It was then he found God, but unfortunately not even being saved could tame him. Lennie was in and out of jail between 2000 and 2010. When things were starting to look up for him, he got into a high speed motorcycle chase which put him in jail for another 13 years, a sentence which he is currently serving.
HEAVEN takes us through Lennie's wild ride of life with photos by Dennis McGrath, Gary Van DeGriek, Patrick O'Dell, Jonathan McGrath and Keith Hufnagel, along with letters from Lennie and personal belongings. A project 20 years in the making, DC Shoes was proud to support Dennis McGrath by helping him make "HEAVEN," a reality. Here is our photo recap from the event:


The event was held at the Los Angeles Center of Photography in Hollywood, CA.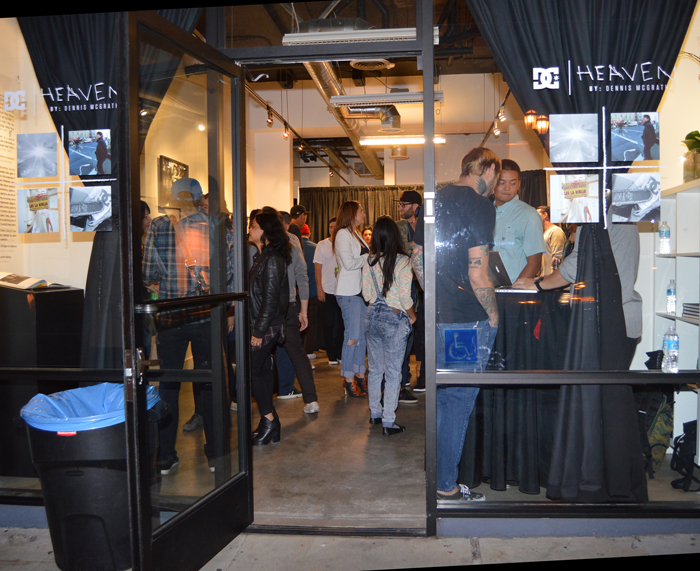 The event drew a large crowd throughout the 4 hour showing


"HEAVEN" on display for event-goers to experience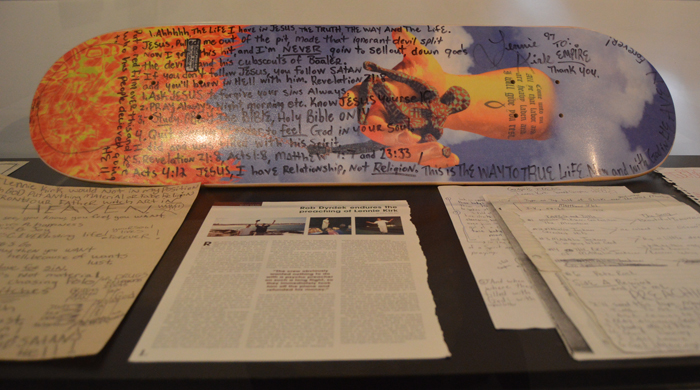 Lennie's skateboard and his preachings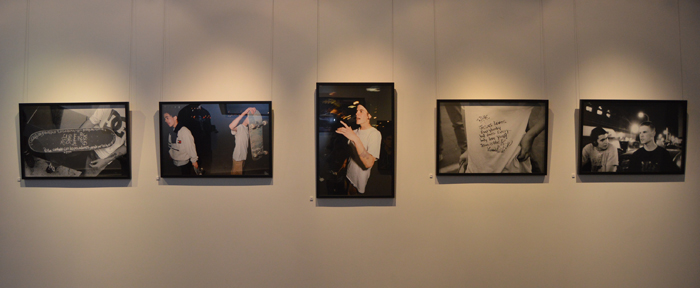 Some of the photographs on display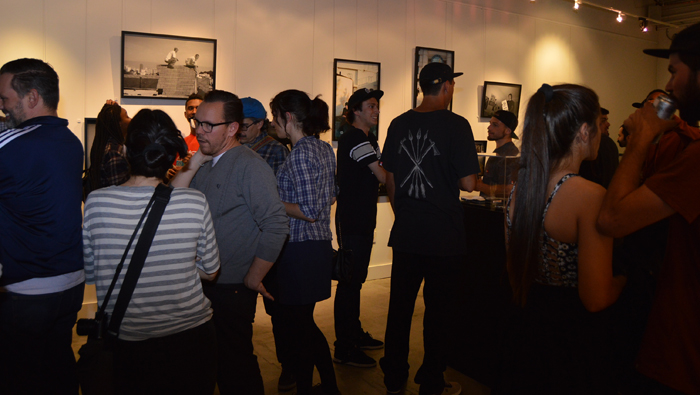 Guests mingling and discussing the intense life of Lennie Kirk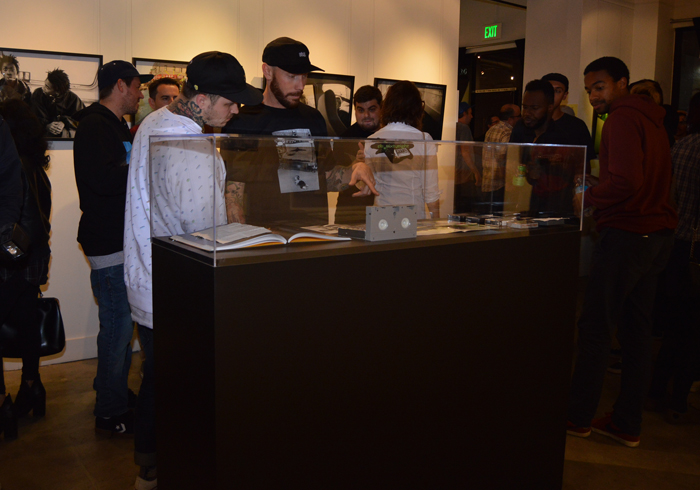 "HEAVEN" on display along side some of Lennie's skate tapes and recordings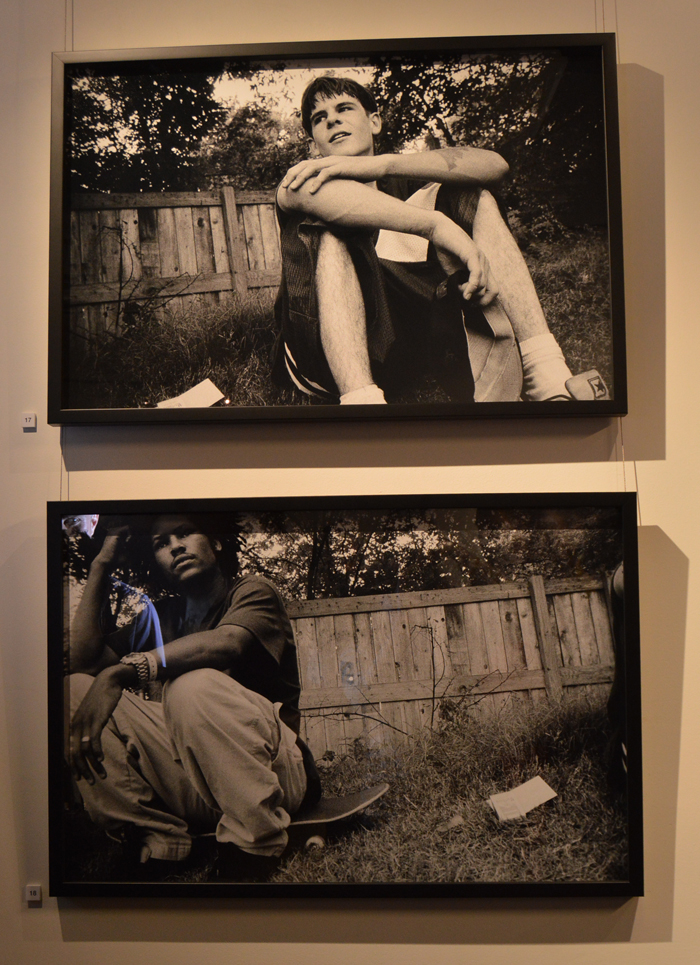 A young Lennie Kirk (top) and his friend Drake (bottom) in 1995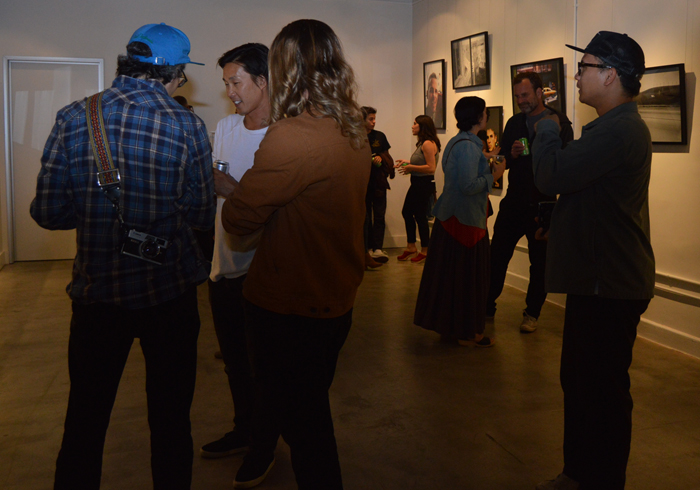 More guests at the event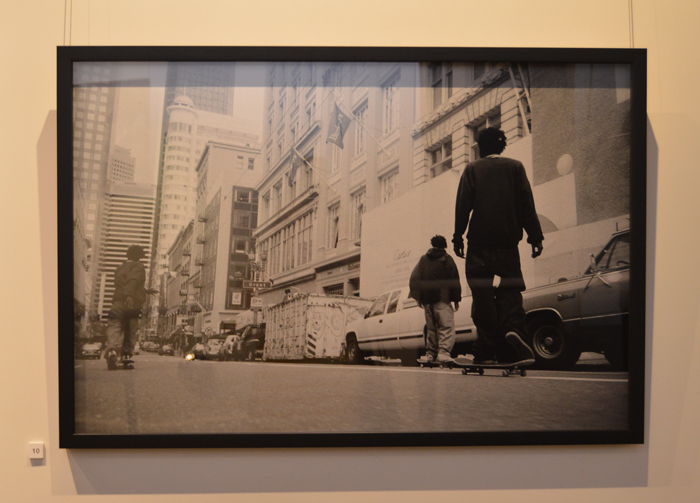 "Stevie, Karl, Pat Pushing Downtown (1996)"

---