Back to News
Nau - Interview with Mark Galbraith
April 28, 2015
Nau launched in 2007 from the idea that a stylish, functional clothing brand could exist with sustainability as the brand's driving force. The close-knit team at Nau is continuously thinking of new ways to innovate and escalate the brand, all while producing awesome gear for outdoor enthusiasts. Mark Galbraith, co-founder of Nau gives us an inside look at the culture at Nau, why sustainability drives the brand, and how they are able to give back.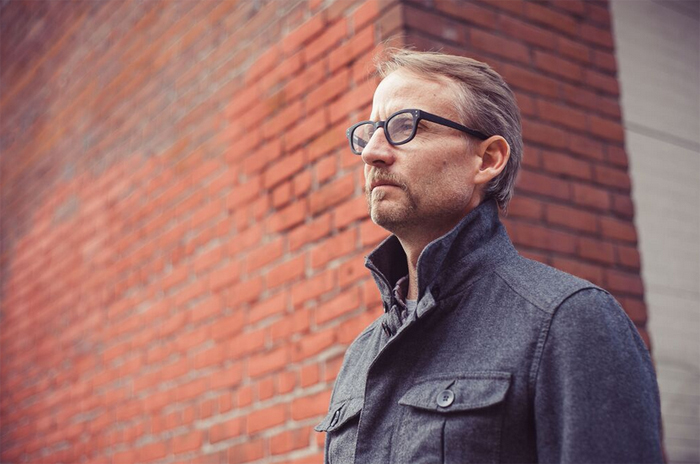 Tell us about the company culture at Nau.
Creativity demands freedom to think and dream. Candor and truth are needed to filter all ideas. We strive to create a culture that supports both.

If you had to describe Nau in three words, what would they be?
Sustainability, Style, Performance
How has starting with sustainability fueled your design process?

Sustainability is our true North and the ultimate goal of the design process. This focuses our efforts and adds discipline to the process. Instead of an unlimited palette or lexicon for expression it limits the choices you can make. It is like writing Haiku rather than rambling prose.
How does fabric selection impact your company's commitment to its design aesthetic and sustainability?
We have a limited palette of fibers and fabrics to choose from. And each fabric is designed from the fiber forward to meet sustainability, aesthetic and performance criteria. So not buying basic fabrics off the shelf and designing fabrics from the ground up allows us to create a Nau specific aesthetic and meet our sustainability criteria.
How has Nau been able to build a brand around the employees' personal style but still appeal to your consumers?
We think the inside out approach is key to our success. Our muse is here and works in the office every day.
How has Nau's commitment to sustainability challenged your brand?

Price is always a challenge when your using more expensive sustainable fabrics and using high end factories that meet our labor standards. So being competitive and communicating the value equation is a central challenge.
How has it helped your brand?
It is always helpful to have a focal point for all your actions and sustainability is it. It also speaks to the soul of the brand and insures we are not in business just to sell more stuff.
What is your "Partners for Change" program about?
We donate 2% of every sale to organizations that are doing the critically important work of helping create leaders, accelerating the role of environmentalism, building economies, and focusing on ways to improve human health. When it comes to sustainability, we have to think beyond the products we make and look to the ways we can help support how the world survives and thrives.
How has Nau been able to keep a small, tight team at headquarters while the brand continues to grow in sales and popularity?
We have permission to bring our whole self to work and create the culture we want. The reality is that we spend most of our waking hours at work so we are each committed to co-create the environment we want to be in.
What is your favorite part of being a piece of the Nau team?
Learning, creative expression, friendships

---