Back to News
STOKED ROASTERS - Interview with Jax Mariash Koudele
May 13, 2015
For STOKED ROASTERS it's all about positive vibes and a great cup of Joe. All of their beans are Certified Organic so you can rest assured you are getting a delicious, premium cup of coffee. Better yet, if you live in the vicinity of Hood River, Oregon you can stop into their coffeehouse for a bag of beans roasted just for you.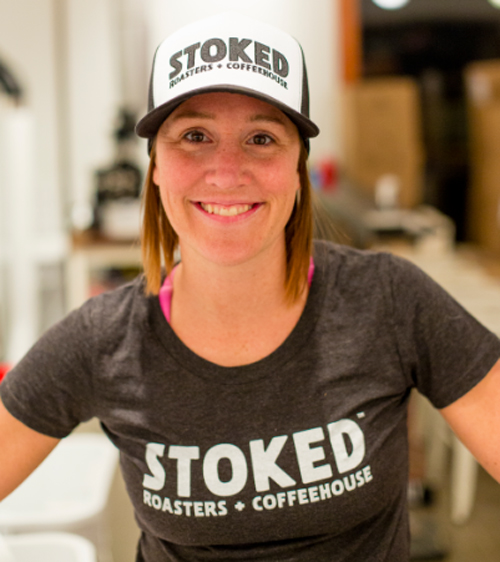 Where did the idea for STOKED ROASTERS come from?

When I was 11 years old, I was tasked daily to go get coffee for the team in a small job I had with the Mayor's office in Denver. Upon getting drinks for various team members I started to try different drinks and loved the taste of coffee. From that summer on I had a mission some day to open a coffee business of my own in a small town. Every education and career move was eventually to make it to this day. Additionally, I have been an athlete my entire life and always wanted to merge my business idea with adventure. The more I thought about it any adventure almost always starts with coffee. So why not make it a really good cup. From there after many years of being a marketing executive in various corporations including helping found a couple companies, paired with a 5 year job at Starbucks as well as an intense apprenticeship in Jackson Hole WY with Jackson Hole Roasters, Stoked came to life. I do have to give all of the credit for the name to my younger sister.
Who was the biggest influence in you opening your coffee shop?

I didn't really have an external influence. It was all really in my gut as a big dream of mine that I wanted to make come true. I have to say that one of my biggest mentors through my entire career path and an essential guide in various parts of building Stoked was my father.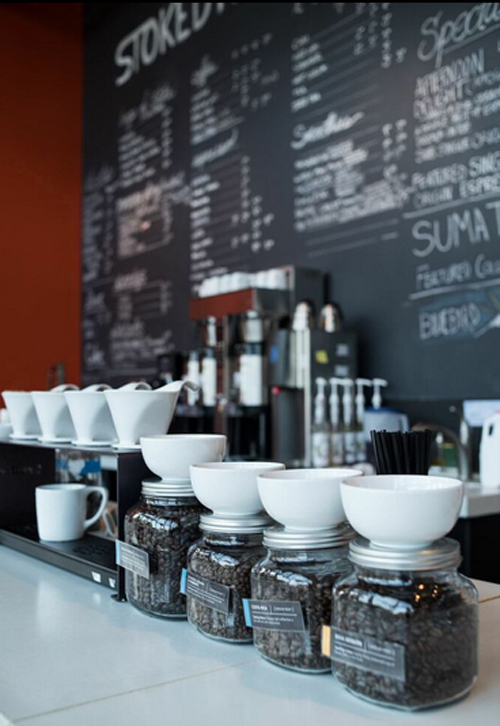 How has your love for coffee grown since you discovered this passion?

I have always been extremely passionate about coffee so it is more exciting to share that passion with others and see how excited they get when they sip a really good cup of premium coffee. It is also very important to me to have all certified organic beans in every cup or bag served.
Did you have any mentors while starting STOKED ROASTERS? What was the best advice they gave?

My Father. He was a key and rock for me during the year that I spent creating Stoked on the back end. He helped me to really fight for what I wanted and protect myself as a business owner. He also helped me to have endurance through the hardest parts and not give up when it is tough. During every phase of opening process I visited the traits I saw in myself of being an entrepreneur. Those being tenacious, passionate, tolerant of ambiguity, visionary, self-believer, rule-breaker, and being flexible. You definitely have to have a certain type of personality to handle what is really involved in opening a business to this level. It is not joke that the following traits are essential, as you will run into extremely difficult phases that you must persevere and stand strong. I also wanted to open and be very established business that customers felt like it had been open for 5+ years right out of the gate. We live in the middle of a coffee mecca with Seattle and Portland as our neighbors and I wanted to measure up right with them right out of the gate and we can say without a doubt that we did just that.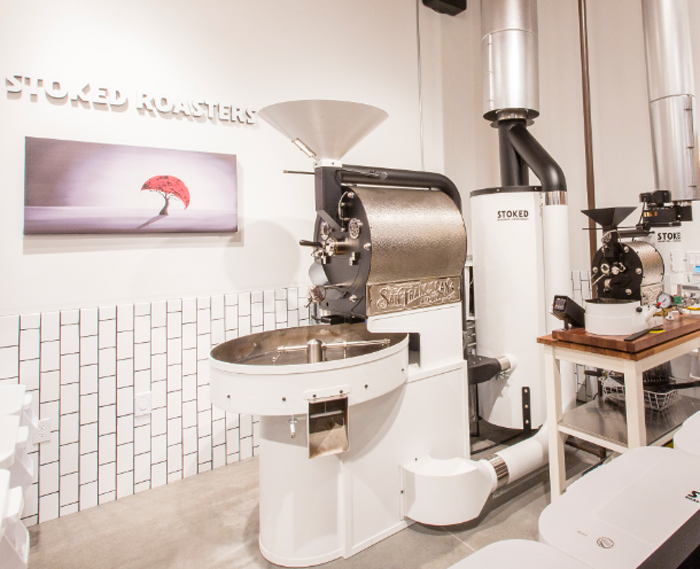 How has your background in marketing in the outdoor industry helped develop the brand?

With 14 years of marketing experience in Corporate America for companies such as Crocs, Native Eyewear, and Lucy Activewear as well as helping found Phix and my own marketing agency it has helped a great deal. Branding is essential and a brand story is imperative if you want to really make a splash. Your company has to have a backbone and root passions that people that people really can be a part of. If I learned anything in all of my experience running marketing departments for large corporations is that authenticity is the most important part of your business. You must believe in your brand and your product and really share your true passion with your fans. They will in turn become deep extensions of your product and brand and spread that passion too.
What brands have you partnered with?

So far we have 34 accounts in 6 months of business. It is really booming. We have some really true coffee account paths and then we are branching into the outdoor segment as well to help fuel outdoor accounts with really good coffee. Some in the specialty coffee realm are Blue Tiger Coffee Company, E. Smith Merchantile, Rosauers Supermarket, Marley's corner, Niwot Market, The Farm Stand, and many more. On the outdoor side we are a part of The Feed online store for outdoor adventurists, Powderbird Heliski Guides, Jackson Hole Mountain Guides and Alpenglow Expeditions, Windell's Sports Academy, and we also fuel Google in the Dalles. To see a whole list of accounts visit stokedroasters.com/wholesale.

On a side note, we are the first coffee company ever to sponsor athletes. We just started to build up our team and it will be a slew of athletes or adventure seekers that also just love coffee. It will be a mix of bikers, suffers, runners, skaters, skiers, you name it. If you love coffee and the outdoors then I would give a shot and apply =) They are the core ambassadors of your product and it is a part of our strategy to spread the love of adventure and coffee to the masses.
Why does coffee pair so well with the outdoor lifestyle?

With being an athlete since I was 5 years old I would say that there are two things that go hand and hand with outdoors and adventure. Coffee and beer. It seems that in any sport or adventure folks tend to brew and sip a cup of coffee to ignite their adventure. Quite often folks will meet their friends at the coffee establishment to get a cup for the road and hit the trails or surf. After it becomes a sense to gather and tell your tales of your adventures or cozy up under a blanket on a cold day and reminisce on the great session you just had. They are in so many ways one in the same. It is much more enjoyable to enjoy a fresh cup from the third wave of coffee that is entering a craft coffee segment vs a large corporation. You tend to feel like you are a part of their business.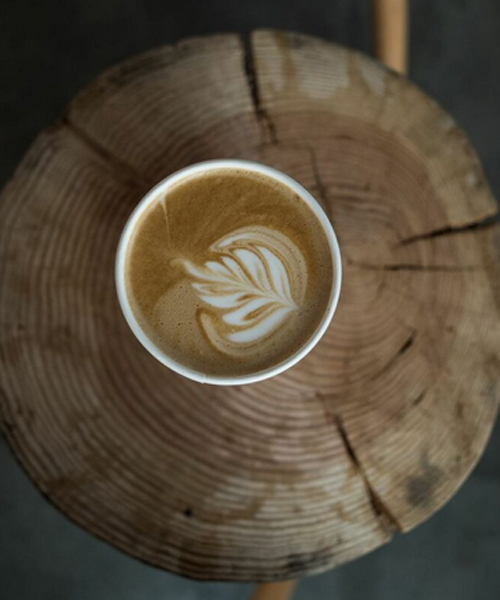 How does STOKED ROASTERS promote the lifestyle of those who love to be outside?

I would say internally our staff promotes it as well as our team members on team stoked. Those that we hire tend to have a deep passion for coffee and they love to live outside. It is essential that our team really lives and breathes the brand inside and out. Talk is cheap but actions are really valuable and it really makes our fans excited. Even taking a peek at our social media feeds, they are very different than your typical coffee roaster. As the owner I am a retired elite triathlete and duathlete that now has taken up elite ultra running. I am running a 50k, 50mile, 100k and 100mile race this year and love to alpine ski any chance I can get. My head roaster and manager is also getting into running and has signed up for a 30k this fall. Others on the team love to surf, ski, kiteboard etc. Top down that really motivates your team to get outdoors. It is pretty easy for that synergy to take place in the outdoor culture that Stoked is settled within.
Where can people purchase a bag of your coffee?

Folks can purchase a bag online at stokedroasters.com or in our tasting room here in hood river Oregon that is located right on the waterfront. Once fans find us, they are hooked.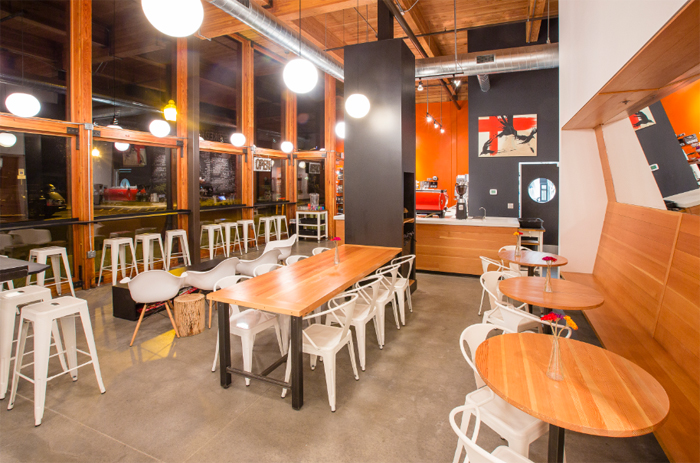 ---