Back to News
SLYDE Handboards - Interview with Steve Watts
June 1, 2015
Slyde Handboards started with fast food trays and soon turned into a brand dedicated to creating the best handboards they could offer. With a large focus on customer service, Slyde Handboards not only designs handboards for people of all skill levels, the brand also provides how-to videos and other informative media for body surfers. Steve Watts, founder of Slyde Handboards gives us the inside scoop on how the brand got started, the benefits of body surfing, and how you can get involved.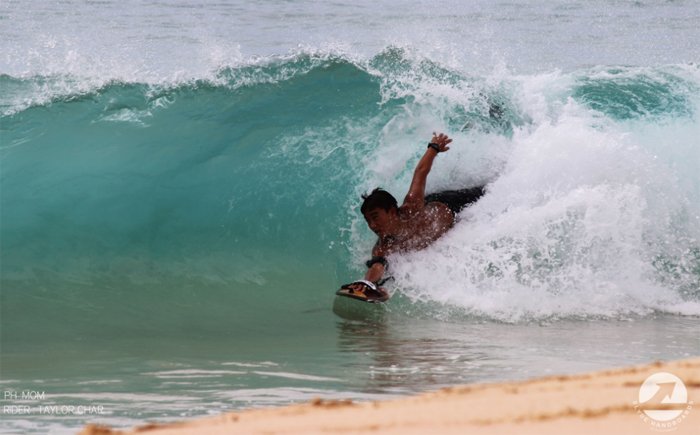 When was Slyde Handboards founded?
Slyde was officially founded in 2010 in a Garage in Venice Beach, California. However unofficially I have been working on the concept and building handboards since I was a kid in South Africa. It's easy doing product development on a product you would be using everyday even if it wasn't a business.
How did you turn a passion into a business?
Lots and lots of hard work. I was very naive starting off but I think anybody starting a business could do with a little naivety. If entrepreneurs knew what was ahead of them, we would probably have far less great businesses around. Since I was sixteen I've known this is what I wanted to do it definitely helped that it was something I loved to do.

Was there a similar product in the market at the time of launching Slyde?
Handboards, handplanes, handguns whatever you call them have been around for probably longer than stand surfing bodysurfing as waveriding has existed for centuries and I've seen some some really old photos of kids using tree bark and pieces of wood to hand plane on. There were 1 or 2 very low level operations making them out of wood.

The product line now contains 5 models. Which was the first or flagship model and how has the product line evolved over time?
The initial board shape was the wedge that you see in our lineup today and our most popular board. The first iterations were Urethane with way less volume and because of the Urethane the rails would crack really easily. We knew we had to find a stronger material to make them out of and thats when we started to use Epoxy which at the time was a relatively new to the industry. It has great strength and resisted cracking far more than the urethane.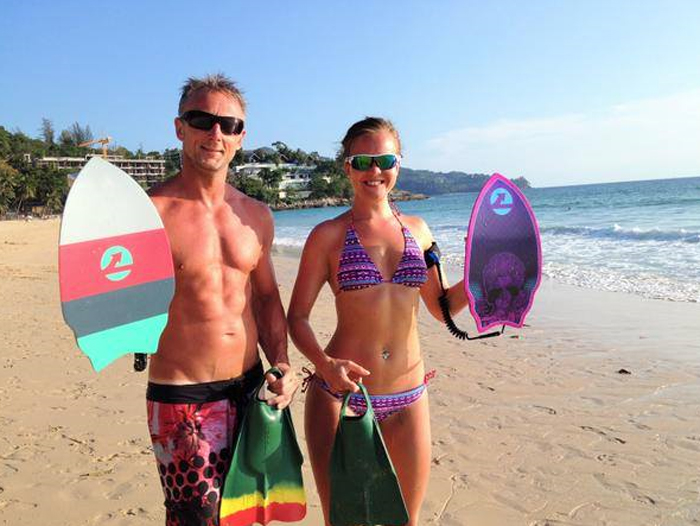 How does the shape of the board affect your surf?
As far as the wedge shape is concerned. We spent a lot of time developing the shape to reduce / remove the spray back into the face that I experienced on other shapes. the wedge wider outline Sprays the water away from the face and because of the extra buoyancy of the foam and the added width the board sits higher on the surface of the water so you are essentially skimming the surface and not plowing through it. Also the wings on the outline help to pull water in and under the board and not over the rail and up in to your face
How does using a handboard elevate your body surfing experience?
A handboard really is just another tool to enjoy the ocean so its not so much about elevating as it is about experiencing it in a different way. With a Handboard it allows you more lift and out of the water therefore less drag and greater speed. A handboard also allows for more control and guidance down the wave.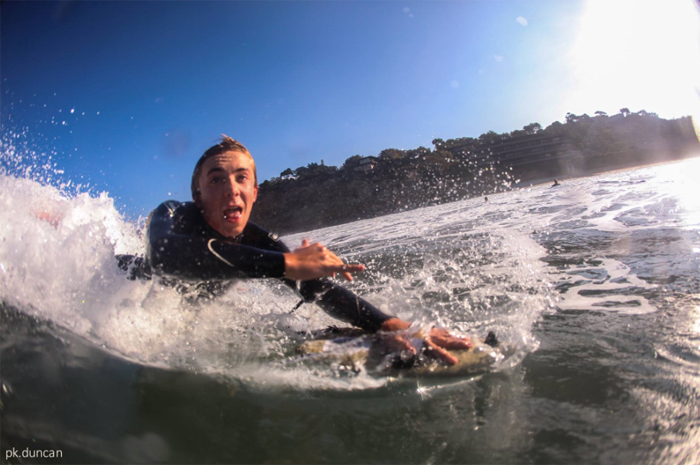 Who creates art for the boards? Can artist submit their work?
We have different artists for different runs The Karma was the work of Fillipo Fiumani an awesome Italian artist who lives in Portugal and the most current work comes from Ronald Monahan who lives in Venice. We have place on our website where artist can submit to us. http://www.slydehandboards.com/pages/slyde-handboards-art-submit
How do you select people for the Slyde Ambassador program and what are the perks?
Our Stoke Ambassadors are an elite group of Slyders who stand behind Slyde Handboards and are willing to share their experiences, pictures and videos with others through social media, blogs, and review sites. We are personally connected to our followers and are constantly looking for the next ambassador.
Our ambassadors are apart of the Slyde family. They hear about all our new products first, they help us product test, pick new designs, get special Slyde swag and a 30% discount on all Slyde orders for themselves and their friends and family.

Where has been the best place you've body surfed?
I really enjoyed handboarding Nias Island in Sumatra, Its a little reefy which can be sore if you take it on the head but some of the best waves you will ever have and back in 2003 there were no crowd although half the fun was the 4 day journey to get there. Also I spent 3 month traveling Mexico and found more than my fair share of great waves but the standout was a shorebreak in a small cove about 5 miles north of Sayulita couldn't tell you the name but it was big deserted and fun.
---