Back to News
B$Z: Attack of the ThirtyTwo Hood Rats!
June 4, 2015
Attack of the Rat is the theme of ThirtyTwo's 2015 Hood Rats pack that is available globally today. Pro snowboarder, rat lover and artist Danny Larsen out did himself this year with designs of monster rats taking over Mt. Hood. The entire collection is now available at finer snowboard shops and thirtytwo.com.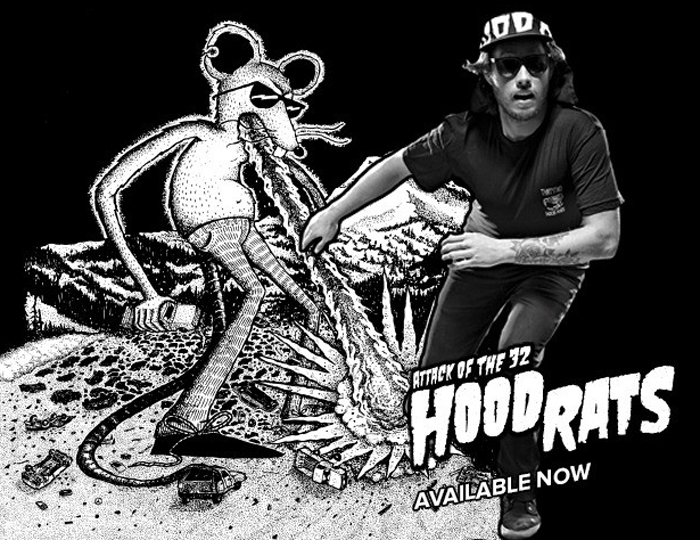 ThirtyTwo loyalist Jon Castro (pictured above) is the ultimate Hood Rat! For the last eight years, he has been working and lurking at Mt. Hood – that's long enough to become a doctor – so ThirtyTwo considers him a Ph.D. in Hood Rat Life.
Hood Rat Life started at Govy Camp, but it is a lifestyle that has spread around the world. You can live like a Hood Rat wherever you are this summer, and the ThirtyTwo Hood Rats Pack has something for every snowboarder including t-shirts, a tank, jackets, hoodies, board shorts, a button-up, hats, a neck gaiter, a backpack, socks, mitts, a chair, a beanie and more.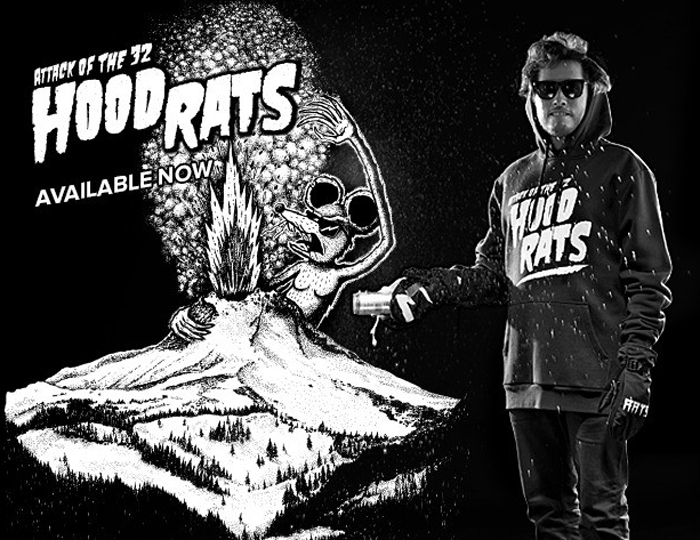 For the latest on ThirtyTwo, connect with the brand here:
• Twitter/Instagram: @ThirtyTwo
• Facebook: facebook.com/ThirtyTwo
• Youtube: http://www.youtube.com/user/ThirtyTwovideo
• Site: thirtytwo.com

Danny Larsen is an accomplished artist, and in addition to creating the original artwork for the ThirtyTwo Hood Rats collections, and his Signature ThirtyTwo Lashed colorway, he has an extensive art portfolio. View more of his art here: http://www.dannylarsen.no/
---