Back to News
EVENT: Active Launches Collective Vision Contest at Bakersfield Shop Grand Opening
June 9, 2015
Last Saturday, Active Ride Shop and Vans united to unveil the Collective Vision Contest and show support to the local community at the Active Bakersfield Grand Opening Event. Working closely with seven schools in the Bakersfield community, Active Ride Shop and Vans are giving away $10,000 to support the art programs within schools.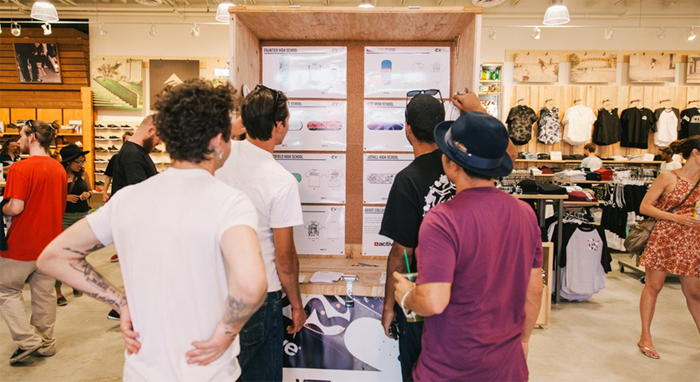 Vans Riders Elijah, Chima, Dustin and Christian casting their votes at the Collective Vision voting build out in the new Active Bakersfield Shop

The Collective Vision Contest is comprised of schools from the Bakersfield area participating in an art contest to win $5,000 for the winning school's art program. The remaining $5,000 will be split amongst the other participating schools as follows: second-place will receive $2,000 and the other five schools will receive $600. Artwork from the seven schools will be on display in-store at Active Bakersfield from June 8-July 11, 2015 and votes will be measured through an open ballot system where students, faculty and the community are able to cast their votes. The winning school will be announced on August 30, 2015.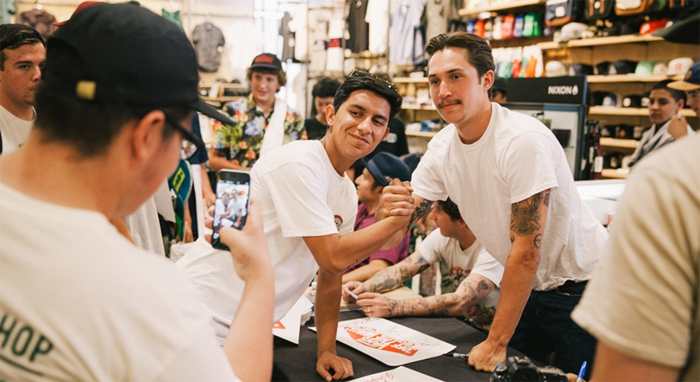 Elijah Berle taking time to snap a few photos with the kids

The Active Ride Shop Bakersfield Grand Opening had more than 1,000 individuals in attendance, a BBQ for the kids, giveaways all day, and a Van's Skateboarding Team signing with Christian Hosoi, Chima Ferguson, Dustin Dollin and Elijah Berle to round out the day.
For the latest info on Active Ride Shop stay connected with the brand here:
Website: ActiveRideshop.com
Instagram: @ActiveRideShop
Facebook: https://www.facebook.com/activerideshop
---