Back to News
VIDEO: Arnette Eyewear & Willy Santos Host Video Premiere of "Connecting the Dots"
June 16, 2015
Arnette was honored to host the release party of the first solo part from it's longest running team member, skateboard icon, and all around great guy - Willy Santos. Willy has had major parts in some of the industry's most legendary videos, but this was his first solo release in his 20+ year career. The title, Connecting the Dots, was both a nod to the things that defined his early career up until now, as well as his focus on filming lines of back-to-back tricks for this part. The launch party, hosted at Arnette's HQ in Encinitas CA, drew hundreds of people. Fans and skate legends alike all came out to support and celebrate Willy's part, which can be viewed on the RIDE Channel.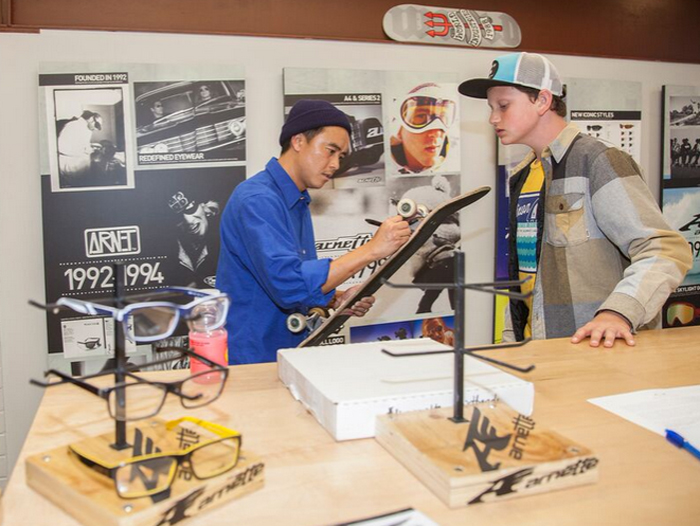 Photo Credit: Jeremy Adams


The "Connect the Dots" premiere was sponsored by Birdhouse Skateboards, Tracker Trucks, Satori Movement, Willys Workshop, Just Add Beer Bread, Herbert's Lemonade, Fred Water, Ironsmith Coffee, Bones Wheels and Ballast Point Brewing.
Video Credit: James Lugo
---