Back to News
B$Z: BRP Signs On to Become Newest OEM Exhibitor at 2015 American International Motorcycle Expo
June 18, 2015
The American International Motorcycle Expo (AIMExpo) announced today that BRP, a global manufacturer of powersports vehicles and propulsion systems, including iconic brands such as Can-Am, Sea-Doo and Ski-Doo, will attend the 2015 event, becoming its newest OEM participant. The multi-faceted company will feature its diverse range of products from October 15-18, both on the exhibitor floor of Orlando's Orange County Convention Center (OCCC) and at AIMExpo Outdoors.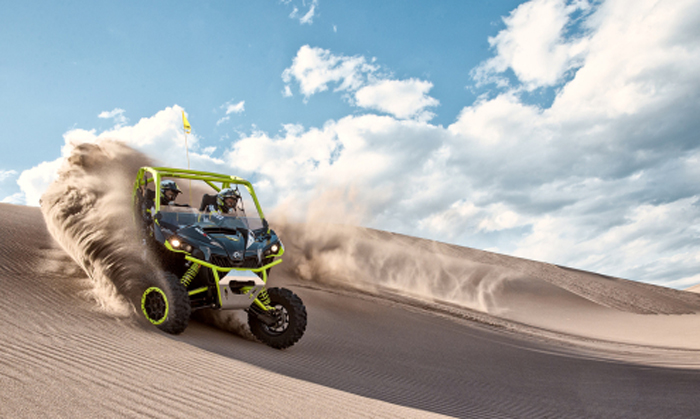 BRP's renowned brands have become industry leaders thanks to the manufacturer's culture of innovation that is applied to every one of its products. AIMExpo provides an ideal platform for BRP to showcase its well-rounded collection of powersports vehicles that provide a high-performance option for every condition, whether on or off-road, on the water, or on the snow.

"We believe AIMExpo is the ideal event to showcase BRP's product portfolio," said Delton Bohlman, Director of Dealer Network Management, BRP. "In fact, AIMExpo will be one of the first North American public showings for some of our model year 2016 lineups. Dealers will also be able to get a glimpse of BRP's new dealer image."

With high performance Ski-Doo snowmobiles, top-of-the-line Sea-Doo personal watercraft, cutting-edge Evinrude and Rotax engines, and an impressive slate of Can-Am ATV and side-by-side options, BRP's product lineup is not only one of the largest in all of the powersports marketplace, but is also one of the most creative. Innovation sits at the heart of everything BRP produces and one of the company's truest representations of that is its one-of-a-kind Can-Am Spyder which will be a focal point at AIMExpo. The first true on-road vehicle produced by BRP, the three-wheeled Can-Am Spyder sits in a class of its own with state-of-the-art technology and a ride experience unlike anything else offered in the industry. Most of the Can-Am Spyder and off-road vehicles will be available for demo rides at AIMExpo's hugely popular outdoor experiential space.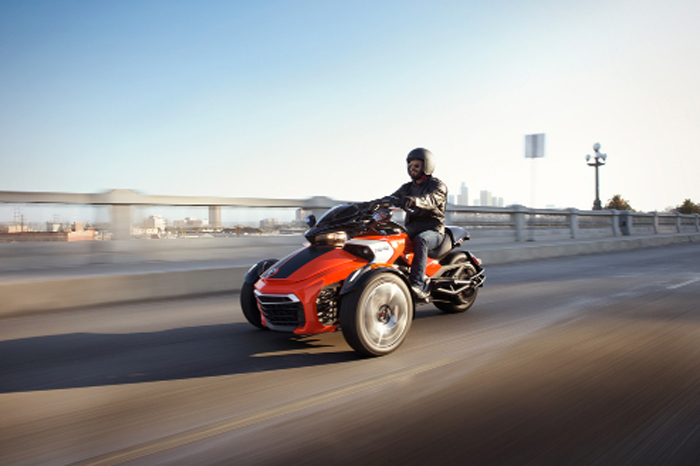 BRP will also display its integrated and innovation-driven line of accessories and clothing, which features the same dedication to quality and function as its powersports vehicles.

"The BRP name speaks volumes in the powersports industry about the wide range of recreational products that it offers. That diversity and the presence of each BRP brand at AIMExpo is a great representation of how dynamic the all-in-one platform is in reaching every segment of the greater powersports marketplace," said Cinnamon Kernes, AIMExpo Show Director. "Adding an OEM with the stature and range of BRP shows that AIMExpo is absolutely changing the way the industry showcases its products to North America and the world."

Nearly 400 exhibitors have already committed to AIMExpo in 2015. Exhibitor presence builds each day and companies looking to take advantage of the AIMExpo platform should contact an AIMExpo Account Manager toll-free at 855-MCShows (855-627-4697).

Be sure to stay tuned to the AIMExpoUSA.com website and keep up to date on exciting news as it happens by visiting AIMExpo's social media pages. "Like" the American International Motorcycle Expo on Facebook, and "Follow" on Twitter or Instagram: @AIMExpo.
---