Back to News
VIDEO: X-Alps - Hiking/Paragliding Across 6 Countries
June 25, 2015
The most skilled adventure athletes in the world, including a U.S. woman, will hike and paraglide across six countries and 645 miles as part of Red Bull X-Alps, starting on July 5. Here is a preview:

Included in this group of 33 are four US athletes (3 men/1 woman). They will cross Europe's highest mountains in a grand arc, from the historic city of Salzburg, Austria to the Mediterranean sea of Monaco for this seventh edition of the world's toughest adventure race.
USA Athletes
Here's quick background on the USA participants and more can be found here: http://www.redbullxalps.com/athletes.html
Gavin McClurg (43) – National Geographic Adventurer of the Year
Dawn Westrum (37) – Former US soldier and only 2nd woman ever in X-Alps (Yvonne Dathe of Germany is first); Nutritionist
Honza Rejmanek (40) – Four-time X-Alps veteran; Meteorologist; always trains with his son on his back (who is now 6)
Dave Turner (33) – Has summited Yosemite's iconic El Capitan 50 times; paragliding instructor
Background
Athletes must hike or fly 645 miles across the Alps from Salzburg to Monaco in the fastest time possible. To date, the 2013 edition was the fastest on record with 10 athletes reaching Monaco. It was won by Christian Maurer of Switzerland in 6d 23hr 40m. The six countries that athletes will be traversing are Austria, Germany, Italy, Switzerland, France and Monaco.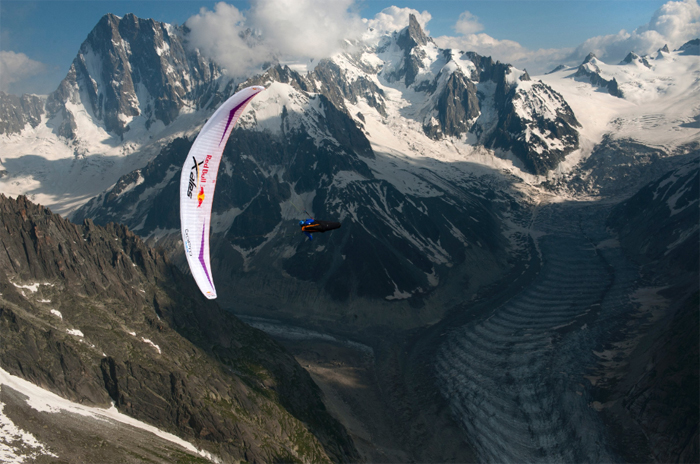 ---