Back to News
Finn Utility - Interview with Founder Ryan McDonald
June 29, 2015
Ryan McDonald loves fly fishing, so much so that he wanted to turn his passion into his profession. Combining his love for fly fishing and background in product design, it was his goal to create high-quality fly fishing gear that would be passed on for generations. From this idea, Finn Utility was brought to life.
With the rising success of Finn Utility, we found out how Ryan's upbringing influenced the start of the company and what to expect for the future of the company.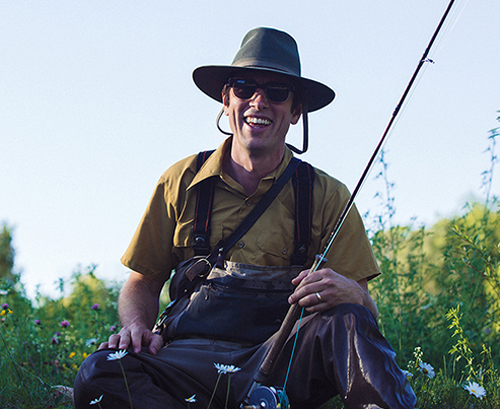 Photo Credit: Shem Roose


Why did you start Finn Utility?
On the surface it's the American dream, be independent, do what you love. Underneath, Finn is a creative outlet for pursuing fly fishing in a simpler and more efficient manner.
When did you decide to combine your passion for fly fishing and your design background?
3 years ago. I can't be sure of this, but I would guess that Fly Fishing is coded into my DNA, my family history in the art of Fly Fishing goes back a couple generations. This coupled with my love for design was a pre-arranged marriage of sorts.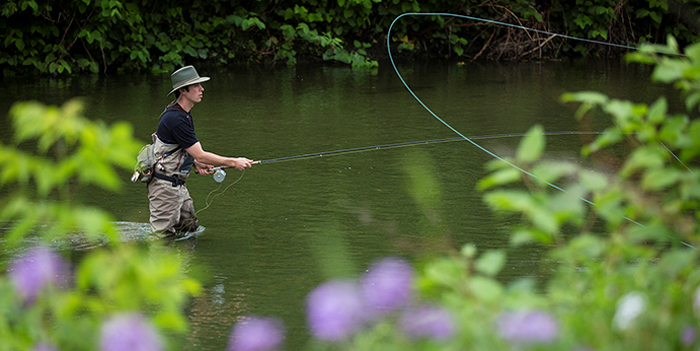 Photo Credit: Shem Roose


How has your experience designing for large brands shaped your own business?
Designing for large brands gives insight on how they stay in business. Yes, there is a lot of big brand spin, but underneath it all if you look at what they are doing, you see how they stay in business. The best seller in all products is a neutral like black. So we don't have any color choices – it's olive or nothing. We do some limited SMU projects (metallic thread pop or a special color) to drive some PR and hit the "what's hot" page. For the most part, we try and stick to the old KISS rule.
Who was your biggest influence when creating Finn and what was the biggest lesson that person taught you?
My biggest influence was the American dream. My biggest lesson was that this dream of making product in the US is a very very big endeavor. Manufacturing is almost lost in this country and finding a good fit was Finn's biggest hurdle, we've been at it since day one. Happy to say we have a great manufacturer that focuses on quality and we plan to grow with them. There are many other lessons, all of them teach you to keep learning and that working hard is the only rule.
How did you choose the name for Finn Utility?
I was thinking a lot about what to call it – names are an important part of the brand's engagement. For fisherman, Finn was a riff off a fly my grandfather invented called the Red Finn. The word utility plays into the functional side of fishing. For non-fisherman "Finn" is clean and simple like our product designs.
Why was Jonesville, VT the perfect place for your studio?
It's right on the river which fuels my inspiration. The evening hatch will drift into the shop making the fly selection easy, one of the perks. Not to mention the rent is very cheap …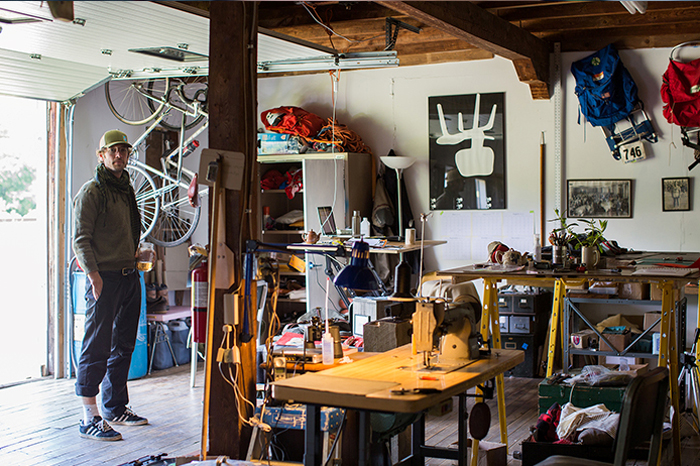 Photo Credit: Shem Roose



What is your current retail distribution channel and where do you see it going in the future?
We have about 25 shops, ranging from small independent shops like The Bears Den, to national giants like Orvis. Finn also has distribution in Japan along with robust online sales.
Quite frankly distribution outside the US is challenging with the strong dollar. Not to say we wont keep pushing this revenue source.
My goal is to get out on the road this fall and quadruple our retail. With manufacturing and ramping up production, there is nothing holding Finn back from this kind of growth.
Regarding direct to consumer, I hold this channel close to my heart, it's direct true link to the user, it fuels why I do this. Small limited Co-Labs with like-minded brands and shops help keep Finn fresh.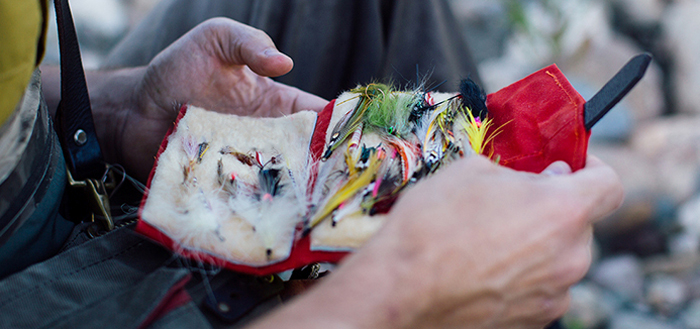 Photo Credit: Shem Roose


How will you handle production when you aren't able to make everything yourself?
This is already the case, I over worked my hands last year and can't do production. Now I spend a lot of time at the manufacturers getting everything perfect. Detailed tech packs, accurate forecasting, time based costing / negotiations, and delivery schedules. It the evolution of a brand that's bootstrapping it's way to the top.
Where do you see Finn in the next five years?
My vision is to see a Finn bag on every fly fishers shoulder!
---