Back to News
EVENT Recap: Ready or Not Skateboard Art Show
June 30, 2015
On Saturday June 27th the 805 Artist Collective hosted an art show entitled ReadyOrNot at the infamous Skatelab skate park in Simi Valley, Ca. The show highlighted artists from the 805 area code (Ventura County) as well as some from neighboring counties and out of state. Using blank skateboard decks as the canvas, the show featured over 30 artists and over 50 custom painted/designed decks.

This show helped bring a community of artists together to raise money and awareness for the Non-Profit Skateboarding Hall Of Fame, who's home is in the Skatelab skate park. We were able to raise a little over $500 through product raffles and the sales of artist's work that had been donated to the cause.
Over the course of the one night show we saw over 250 people come through the doors of the SBHOF to check out the featured art, meet and talk with the artists and enjoy a cold beer courtesy of our friends at Pabst Blue Ribbon.

Learn more about the 805 Artist Collective on their Facebook Page www.facebook.com/805ArtistCollective

A huge THANK YOU! To our sponsors for helping us make this event a success!
Pabst Blue Ribbon – http://www.pabstblueribbon.com
Malakye.com – http://www.malakye.com
Vans – http://www.vans.com
Rat King Skateboards - @RatKingSkateboards
Grizzly Grip Tape – http://www.grizzlygriptape.com
Glassy Sunhaters – http://www.glassysunhaters.com
You can find all of these fine brands on your favorite Social Media platform. Instagram, Facebook, Twitter, Snapchat etc.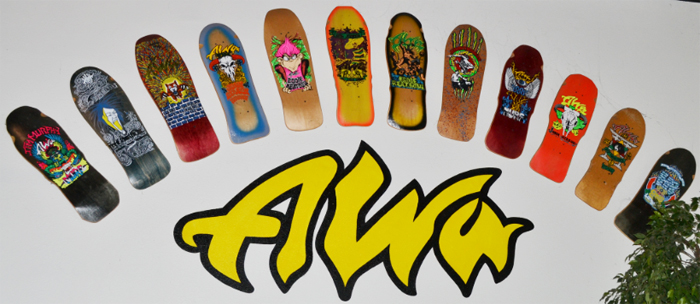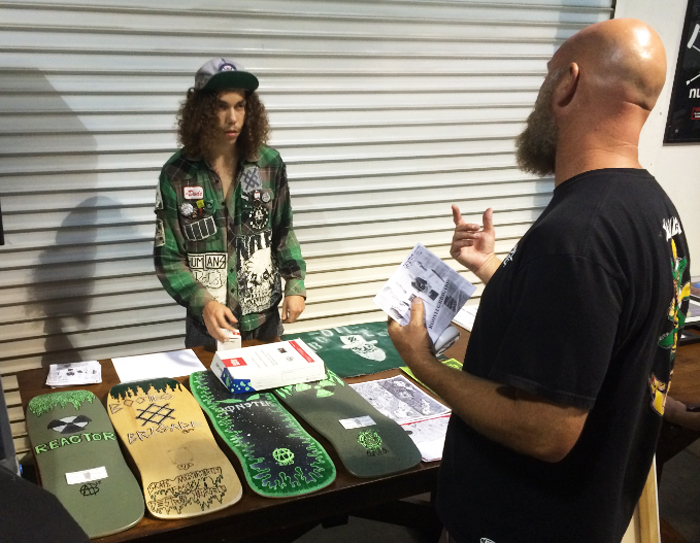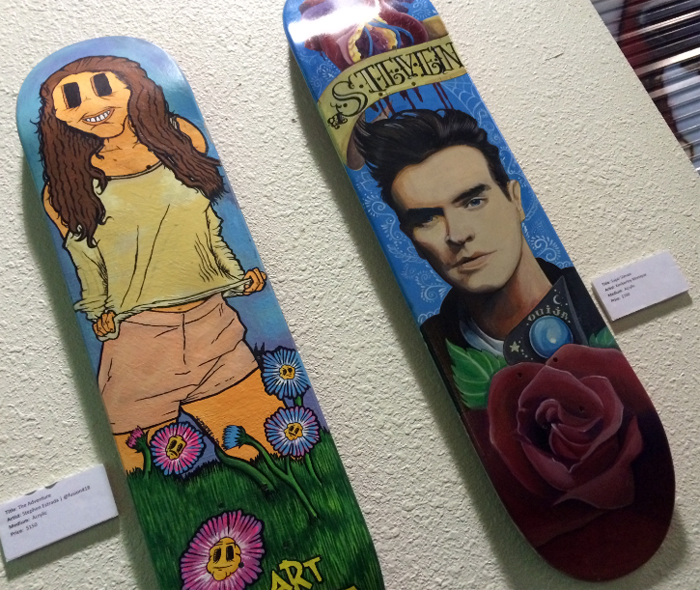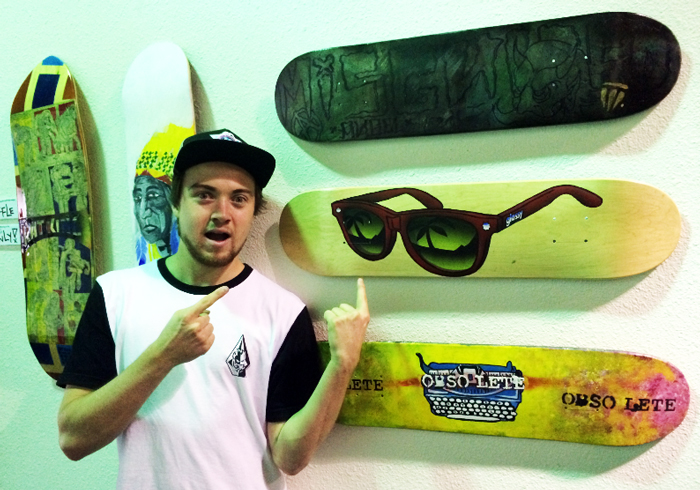 ---