Back to News
B$Z: Balega Partners with a U.S. Manufacturer
July 29, 2015
Balega International, a leading performance sock brand in the run and outdoor specialty market, is excited to announce that it is partnering with a U.S. manufacturer to bring to the market a U.S. made product. Born in Cape Town, South Africa, the company based its headquarters in North Carolina in 2003 to utilize the state's long history of producing some of the best performance yarns and fibers in the world. Balega is making strides to U.S. manufacturing by producing 15 percent of its products with a North Carolina manufacturing partner. The remainder of Balega products will continue to be produced in Cape Town.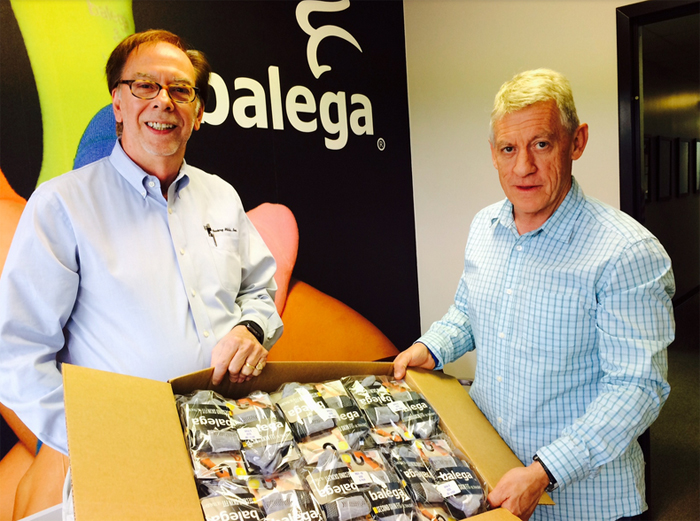 "Moving some of our production to the United States is the start of monumental growth for Balega and the opportunity to produce domestically right here in North Carolina," comments Tanya Pictor, VP Marketing at Balega. "Balega will always have its roots in South Africa, but by partnering with a local manufacturer we are closing the circle, so to speak, by being a true U.S./South African initiative!"


U.S. production will give Balega the ability to form closer relationships with its American partners, including the nearby companies that spin Balega's fibers into yarn. This proximity will allow the brand to continue to produce the highest quality performance socks, simultaneously aiding in growing the job market in its local economy. This shift will promote optimism about the future of U.S. manufacturing while utilizing local North Carolina's yarns and spinners to sustain U.S. businesses and bring Balega's customers made in the U.S. products.


This is the first step for Balega's future with American made specialty performance socks. A shift like this can spark a revitalization of U.S. based manufacturing. Balega is proud to be a part of creating products made from U.S. yarns for the American market. "Our recent merger with the Implus Corporation will make investment initiatives like this one more possible in the future. This way we can grow our ability to better serve our customers and enhance our speed to market and flexibility, and thus living up to our name…Balega, to move with speed!" stated Pictor.
---