Back to News
Hammak - Interview with Jake Slatnick
August 10, 2015
At 21, Jake Slatnick has an incredible business sense. Already a seasoned entrepreneur, Jake is proud to announce his newest men's underwear line, Hammak. In order to ensure a successful business, Jake conducted over a year of research before introducing Hammak to the consumer. With this research, Jake was able to target exactly where Hammak fits the market and that is with young adults. Determined to make Hammak a must have brand, Jake used his research to make a solid product that will separate brand from its competitors. We sat down with Jake and he gave us the rundown.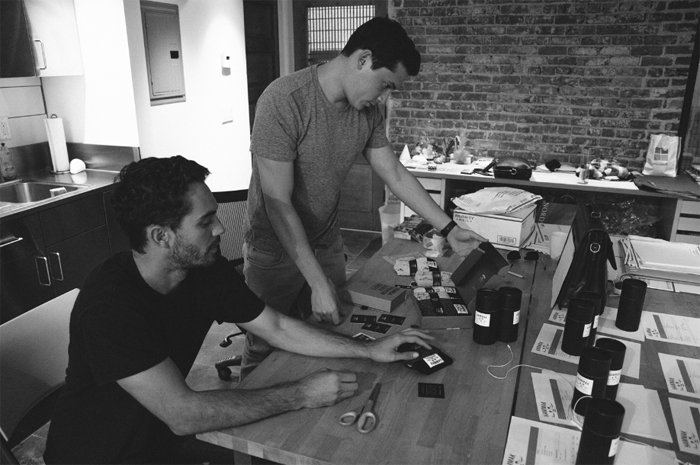 Why did you choose to enter into the men's underwear market?
There is an obvious need for men's underwear in the young adult demographic. You can walk into most stores that this demographic shops in and find products that they care about. Head to toe there are brands in each category for something cool, except for underwear. I noticed that despite it being the most worn article of clothing, and arguably the most important, there wasn't really an option for the young adult. That's what we've set out to change.
Why was careful and extensive research important before creating Hammak?
Careful and extensive research is always important when starting up any business. You need to understand your competitors - what's currently in the market? What similar brands have become successful in the past and why? What has failed? The nitty gritty down to all competitor price points, and the big picture including all of the value adds from your brand/product and your competitors. The deeper understanding you have of the market and your product, the clearer the vision you will form for the company and it's future. With Hammak, we know exactly where everyone sits in the market. How they sell, where they sell, who their customer is, what differentiates them, etc. Because of this, we've positioned ourselves in a place that gives us an advantage above every competitor.
How do you separate your brand from your competitors?
Hammak is separated from the competitors because we've built a strong brand with an even stronger product. Every detail of the brand has been carefully created with intention. This has been challenging because there really isn't anyone out there that's done it well in the past. We've figured nearly everything out as we go. We've created a new path and that we believe will open new doors.
The product also is incredible. Most people who've worn it agree it is the most comfortable and best fitted boxer brief they've ever worn. From the material and fit, the waistband elasticity and sewing technique, everything about the product has been meticulously designed. We even built in a little stash pocket, the first of its kind.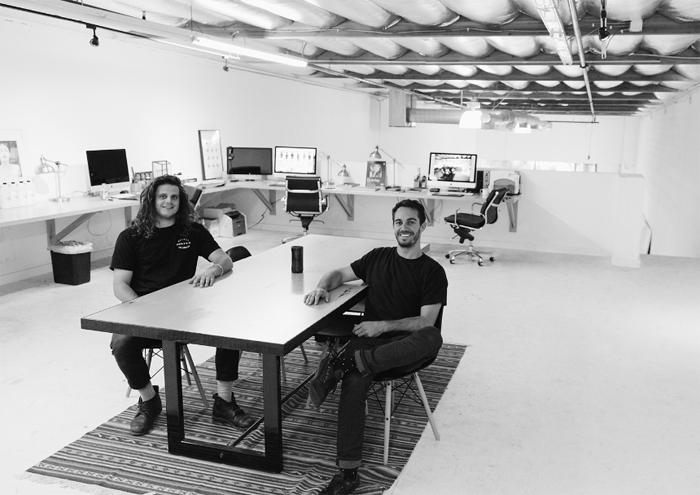 Why target the 15-34 year old market? How are you able to resonate with such a broad age group?
As the market currently stands, there is a massive gap in what's available. There is nothing that really resonates with most teens or young adults. There are only two primary categories for men's underwear: 1. Mass retail brands like Fruit of the Loom and Hanes, and 2. Designer brands like Calvin Klein and Hugo Boss. Option 1 is a generic brand you've worn since you were a little kid. Option 2 is a premium brand worn by your dad. We've created a brand that this demographic can finally claim as theirs and latch on to. Hammak is cool, doesn't take itself to seriously, and has a great product.
What was the most important design aspect for Hammak and how did you determine this?
It is hard to say what the most important design aspect for Hammak is. It could be the little things somewhat overlooked by most - the packaging, trims, and experience based assets. It could be the quality branding across all consumer touch points. It could be the insanely great product, which is the core of what we do. I guess thinking about it, I personally feel there is no "most important design aspect". To build a great brand, every detail is just as important as the last. And that is how our entire team works everyday.
What is unique about the prints that you use for the product?
The prints we use for our product are custom every season. In most cases, they're drawn by hand. There is no generic print or stock design in any of our work. We have an incredibly talented creative team and that show through when discovering and experiencing the product.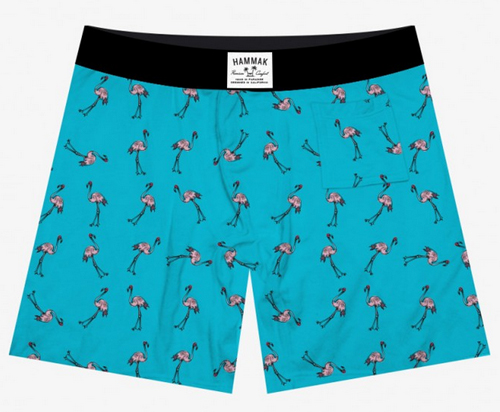 What distribution channels will you use to sell Hammak?
As far as distribution goes, our primary focus has been our online store – hammakwear.com – we've spent a long time building out the user experience and creating a place people enjoy.
We've been building strong relationships with online retail leaders. These will roll out over the next few seasons. Our strategy is to heavily move into retail in 2016. For now, we're keeping focus online as we build the brand.
Are there any plans to create a women's line or expand to other products besides men's underwear? What's in the pipeline for Hammak?
We have plans to build out our first women's line. Designs are ready which is really exciting and it will all drop in the near future. But it comes down to timing... We are waiting for the right time and for now will keep our focus on the men's line.
As far as the future of Hammak – Hammak right now is seen as a men's boxer brief line. That was very intentional because we needed to enter the market with intense focus. But we actually see ourselves doing much more than just that; we're creating the premier comfort lifestyle brand. Over the next few years you'll see the brand expand into multiple categories that fall under premium comfort... Everything we're rolling out is unique, great quality, and of course, filling a need for a product in this demographic that currently just doesn't exist.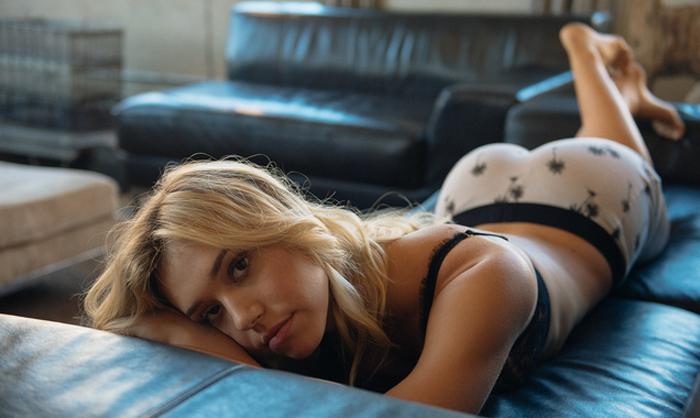 What is your best advice for other young entrepreneurs looking to start their own brand/launch their own products?
My best advice for any entrepreneur is just to go for it. There will always be problems and setbacks, especially for young entrepreneurs. But put your head down and charge, never give up, you'll find that things always seem to find a way to work themselves out. You can also never be fearful of failure. It is going to happen, a lot. But the more it happens, and the closer attention you pay to it, the faster you'll bounce back and the more successful you'll become.
---