Back to News
B$Z: Ashley McPherson Launches Bikini Junkie¹s First Swimwear Collection
August 27, 2015
Swimwear designer and entrepreneur Ashley McPherson is proud to announce the launch of her new swimwear label, Bikini Junkie. Starting out as a swimwear style blog for bikini lovers, Bikini Junkie has rapidly grown from an inspiration get-away into a curated online swim boutique and now a beach-chic swimwear label.
"I'm so excited to be launching our new collection, finally representing our own brand name," said Bikini Junkie founder Ashley McPherson. "The collection is edgy and hippie with a touch of glam. The idea behind Bikini Junkie is to design and sell high quality, amazing swimwear that makes a woman feel confident and beautiful; swimwear that she can't wait to wear."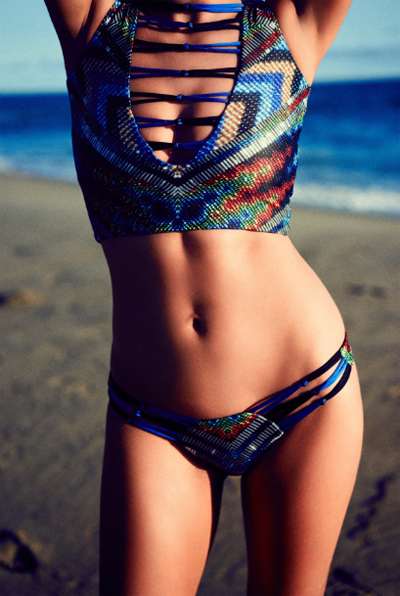 Bikini Junkie's Spring 2016 launch collection includes an array of beaded prints, embellished styles with seashell details, and of course the essential "little black bikini." The new collection draws inspiration from women who enjoy the freedom of wearing a bikini; from surfers to sun-worshipers, jet-setters and mermaids. The full range of Bikini Junkie's inaugural collection (MSRP $65-$115) will be available at retailers nationwide starting in February 2016.
Bikini lovers everywhere can also shop Bikini Junkie's online boutique featuring swimwear from coveted designers such as Indah, Blue Life, and Posh Pua. Sign up for the site's newsletter for exclusive promotions and enjoy a Bikini Bucks reward program for every dollar spent.
---