Back to News
B$Z: Arctic Cat - Next Major OEM to Commit to American International Motorcycle Expo
September 8, 2015
The American International Motorcycle Expo (AIMExpo) announced today that Arctic Cat, producers of all-terrain vehicles, side by sides and snowmobiles, has committed to exhibit at AIMExpo this October 15-18 at the Orange County Convention Center (OCCC) in Orlando. The first year exhibitor will highlight its all-new lineup of 2016 ATV and side by side models, including several eye-catching Special Edition Wildcat side by sides and its new Alterra line of ATV's. Arctic Cat will also offer some of the first-ever demo rides of these 2016 models at AIMExpo Outdoors!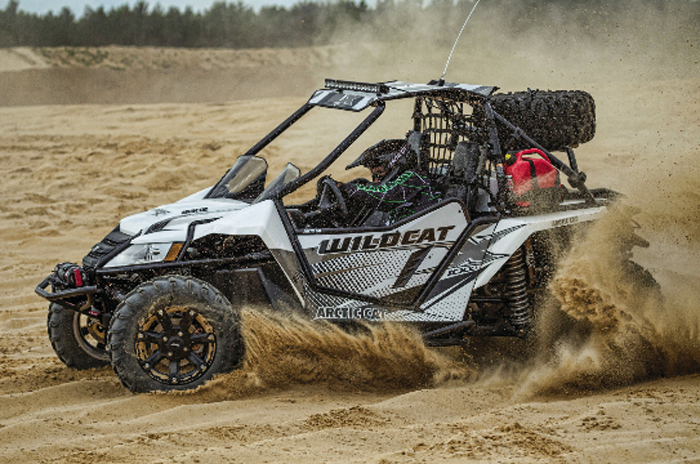 For over 50 years, the Arctic Cat brand has been widely recognized as an innovator and technology leader in the powersports industry. Its desire to continuously innovate and bring new products to market is evidenced in its recent collaboration between legendary racer Robby Gordon and his recently launched SPEED RMG Partners LLC with Todd Romano, a developer of aftermarket performance parts and accessories. The Robby Gordon Limited Edition Wildcat X, outfitted with SPEED accessories, will be on display at the show as well. In addition, those who visit the Arctic Cat booth will have an opportunity to enter to win a variety of accessory packages that will be given away at the show.

"After witnessing the impact AIMExpo has had on the greater powersports industry we realized it was a place we needed be in 2015," said Greg Williamson, Arctic Cat Chief Marketing Officer. "We're looking forward to showcasing our latest offerings on the show floor but are particularly enthusiastic about the opportunity to offer demo rides at AIMExpo Outdoors! It's important to have an industry event that enables both dealers and consumers to experience the latest models first hand."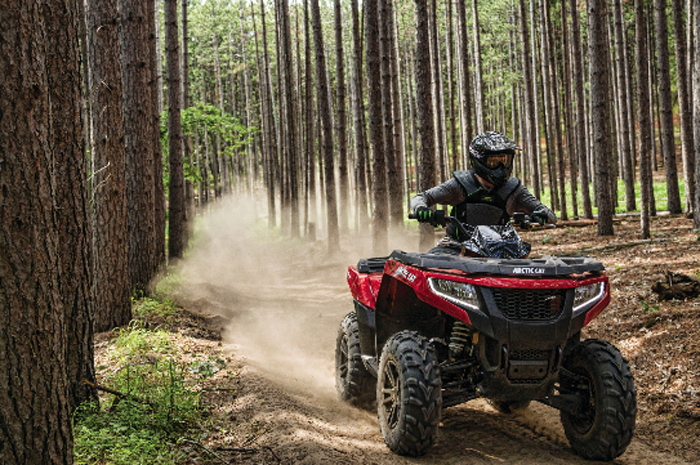 Complementing the Arctic Cat side by sides will be a brand new lineup of 2016 utility ATVs designed to help riders navigate the most challenging terrain with ease. Also on display will be a complete lineup of ArcticWear gear, parts and accessories that provide the ultimate personalization of man and machine.

"Arctic Cat is a significant and exciting addition to the diverse range of exhibiting OE manufacturers at AIMExpo," said Cinnamon Kernes, AIMExpo Show Director. "The side by side segment of the market has seen impressive growth, and the commitment from Arctic Cat to use the continually expanding AIMExpo platform to highlight its limited edition Wildcat model represents the tremendous opportunity the event provides. Both the Wildcat and new line of utility ATVs will attract a lot of attention from the dealers, media and consumers in attendance."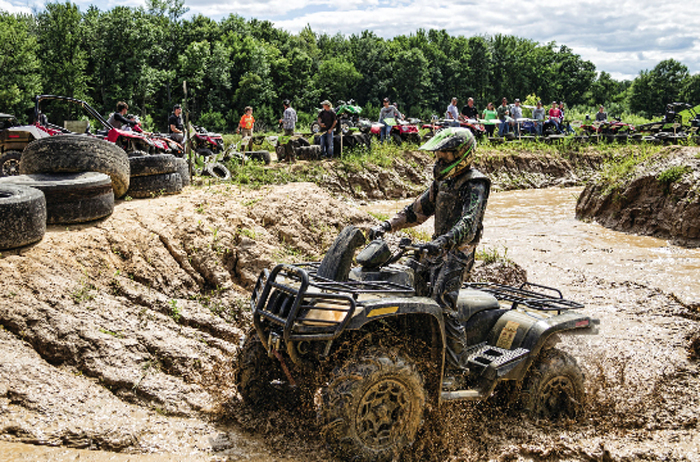 More than 500 exhibitors have already committed to AIMExpo in 2015. Exhibitor presence builds each day and companies looking to take advantage of the AIMExpo platform should contact an AIMExpo Account Manager toll free at 855-MCShows (855-627-4697).

Be sure to stay tuned to the AIMExpoUSA.com website and keep up to date on exciting news as it happens by visiting AIMExpo's social media pages. "Like" the American International Motorcycle Expo on Facebook, and "Follow" on Twitter or Instagram: @AIMExpo.
---