Back to News
EMP: Bern Unlimited Names Jeffrey Cavicchi as National Sales Manager for Bike Division
September 9, 2015
Active lifestyle company Bern Unlimited (Bern) today announced the appointment of bike industry veteran Jeffrey Cavicchi to lead Bern's U.S. sales efforts for the bike category. Cavicchi will oversee distribution strategy and the brand's U.S. sales force across all product categories including head protection and apparel.

"Bern is excited to welcome someone as well-respected within the bike industry as Jeff to our team," commented Bern Founder, Dennis Leedom. "We believe he is the right person to drive the company ahead within bike, and we look forward to him helping with the introduction of our newest flagship cycling helmet for Spring 2016, the FL-1."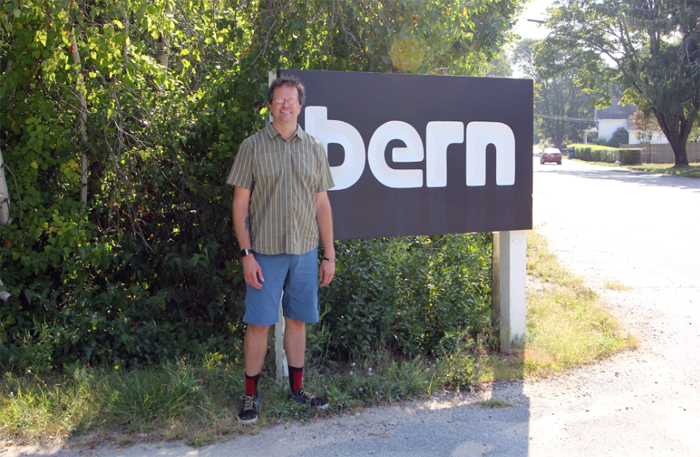 Cavicchi joins Bern after nearly two decades at P&A distributor Downeast Bicycle Specialists which was recently acquired by the Hans Johnsen Company. He served in a variety of capacities across departments, most recently as the national sales manager. He brings a native understanding of the industry retail landscape, product and market trends, and trusted relationships with bicycle retailers across the country. Cavicchi earned degrees from both Yale University and Columbia and is an avid cyclist.

"Bern has unmatched brand equity and is at a prime point for growth in the bike sector," Cavicchi said. "The team at Bern is relentlessly passionate and laser-focused on product innovation. The opportunity for the brand and for me personally is boundless."

In addition to strategically guiding the sales team in the U.S., Cavicchi will be focused on introducing Bern's new operational enhancements at the retail level in an effort to provide the best possible support to dealers. This includes a new B2B platform currently being established and the opening of a West Coast warehouse facility set to streamline distribution and shipping. Bern is also adding resources throughout other areas of the company including: sales management and support, product design and development, market research and operations. Further announcements in product development and continued innovation with industry partners such as MIPS can be expected throughout 2016.

Jeff will be based in Bern's Duxbury, MA headquarters and can be reached at JCavicchi@BernUnlimted.com.

---