Back to News
EVENT: 19th Annual Ride BMX NORA Cup Awards
September 22, 2015
The 19th Annual Ride BMX NORA Cup Awards, BMX's highest honor, were handed out on Thursday September 17 at The Fremont Country Club in Old Town Las Vegas.

The crowd's energy was at an all time high as host Steve Crandall along with a crew of legendary presenters entertained the thousand-strong packed house as they handed out the eight most prestigious awards in BMX. The NORA Cup Awards are determined by polling professional BMXers while the Readers' Choice Rider Of The Year award was voted on by thousands of loyal Ride BMX readers.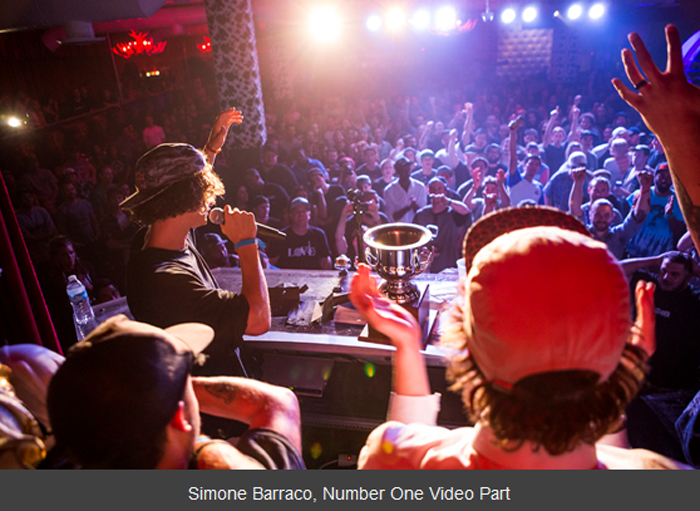 The official winners for this year's awards show are:

Number One Ramp Rider: Dennis Enarson

Number One Dirt Jumper: Clint Reynolds

Number One Flatlander: Viki Gomez

Number One Street Rider: Dakota Roche

Number One Web Video Part: Garrett Reynolds – Red Bull 2015

Number One Video Part: Simone Barraco - What Could Go Wrong?- The Shadow Conspiracy

Video Of The Year: Above Below - Monster Energy

Ride BMX Readers' Choice—Rider Of The Year: Glenn Salyers

Congratulations to all the winners and thanks to everyone who made it out to Las Vegas!

This year's show also featured several video premiers, starting with a section from the legendary Ryan Nyquist for Haro Bikes, a Mike Gray section for Demolition Parts, the first of Cult's new Cultivate series, and ending with the the new BLNTD DVD, "Forever Rolling," with sections from Lahsaan Kobza, Tammy McCarley, Matty Nothnagle, Aaron Maxwell, Robbie Owen, Clay Johnson, and Matt Closson.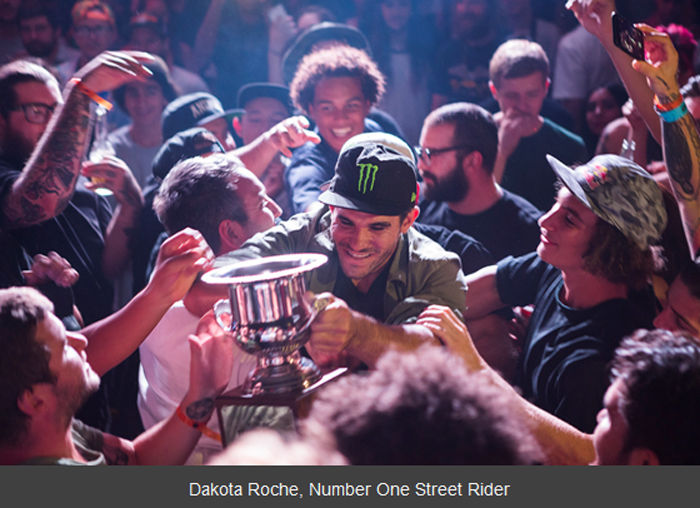 Special thanks to the 2015 Ride BMX NORA Cup Awards sponsors: Dan's Comp, Monster Energy, Vans Shoes, BLNTD, Cult, Colony, Torque, GT Bicycles, Subrosa, Stranger, Haro Bikes, Wethepeople, Fox and ODI Grips.

Follow Ride BMX on Facebook, Twitter, and Instagram @ridebmx for all Nora Cup updates and announcements. Use the hash tag #NORACUP to kick off the conversation.

Be sure to stay tuned to ridebmx.com to keep up-to-date on all BMX news and information. To subscribe to Ride BMX, go online to bmx.transworld.net/subscribe.
---