Back to News
VIDEO: Monster Energy Presents Sage Kotsenburg's Six-Part Web Series: The Other Side
October 8, 2015
Monster Energy is proud to present Sage Kotsenburg's six-part Web series: The Other Side. Coming off the success of his Holy Crail series, Monster Energy was excited to support his next project. After winning gold at the 2014 Sochi Olympics and the intense stress leading up to it, Kotsenburg was burned out on competing and set out to focus on doing his own thing. Unlike the Holy Crail series that followed Kotsenburg on the competition road all the way to Sochi through the five Olympic qualifying events, The Other Side documents Kotsenburg's journey into a whole new world of travel, powder, street and life beyond competition.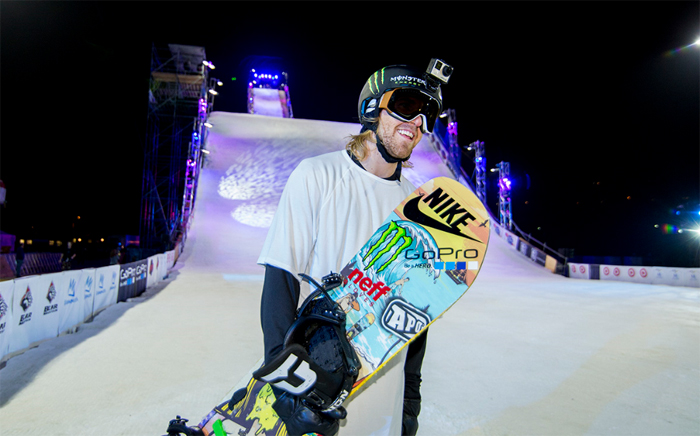 For more check the quick episode synopsis and schedule below. One thing we know for sure is that the Park City native always entertains, continues to inspire by going against the grain and infusing the influence of street snowboarding and backcountry riding into slopestyle and big air, and stays true to his unique style of snowboarding throughout the new series.
Episode 1: Live today on ESPN
This episode goes inside Sage's head on his current state of competing and the aftermath of the Olympics. As he dives further into snowboarding he learns more about his own riding style and how he plans to balance competing and filming. To view the full episode click here:
http://xgames.espn.go.com/xgames/video/13813672/sage-kotsenburg-other-side-
Episode 2: Coming October 21 on www.xgames.com
Travel with Sage and friends to the East Coast of the USA, Eastern Europe and the Northern reaches of Russia to find new spots inside cities and communicate through snowboarding with people who don't speak the same language.
Episode 3: Coming November 4 on www.xgames.com
As Sage takes a trip to the Alps of Switzerland he thrives riding in the backcountry and being deep in the mountains. Sage grew up riding a lot of powder, but has not pursued it in a way he did this past season. He offers a unique perspective from looking up to his heroes and now taking the same route they took.
Episode 4: Coming November 18 on www.monsterenergy.com
Growing up in Park City Sage had parks, an urban snowboarding mecca and backcountry at his fingertips. It didn't take him long to tap into all aspects of snowboarding to become who he is today.
Episode 5: Coming December 2 on www.monsterenergy.com
Sage is always on the forefront of progressing snowboarding in many different ways. He offers his own insight on how snowboarding is constantly transforming through progression in it's many forms. As a strong ambassador of the sport, Sage wants to inspire people through the sport he loves and in doing so ends up always pushing the limits and defining the future of snowboarding.
Episode 6: Coming December 9 on www.xgames.com
Sage is one of the few that will do contests, backcountry, street, and continue to progress each side yearly. Here is a full part that combines it all into one final episode!
World of X Show: Coming December 12
For more on Kotsenburg and the rest of the Monster Energy team visit
http://www.monsterenergy.com
. For more information visit:
http://theothersideproject.me
. For interview or photo requests contact Kim Dresser at (949) 300-5546 or
kim.dresser@indiepragency.com
.
---