Back to News
B$Z: COR Board Racks Provides Innovative New Solution to How We Store Our Boards
October 13, 2015
COR Board Racks announces the newest product to their line of storage systems – The Roll-Rack. The Roll-Rack is an innovative new storage solution for all your boards.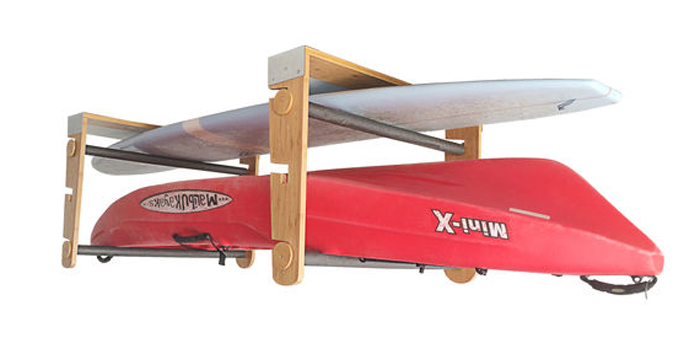 The interchangeable rolling dowels allow you to easily slide your boards on and off. By removing the center dowel and there is room for a kayak on the bottom and still room for a board on top. The Roll-Rack is wide enough to store multiple boards on one level and will work with any board, from Snow to Wake to SUP.
Made from sustainable bamboo, the Roll-Rack will look great indoors or out and will is now available.
COR Board Racks is dedicated to providing high-quality and innovative storage solutions for any type of board. Please visit http://corsurf.com/products/the-roll-rack for more information on this and other COR products.

---