Back to News
Yea.Nice - Interview with Josh Sherman
October 21, 2015
Often times when professional athletes retire from their respective sports, they continue to use their entrepreneurial muscle and create brands based around what they know. That's no different for professional snowboarders Josh Sherman and JJ Thomas, the founders of Yea.Nice, a company focused on beanies. However, they took the company one step further and used their influence to make a difference.
Being cold weather athletes, they found themselves in cold climates which opened their eyes up to the problem of homelessness in the United States. From that point, they pledged to donate one warm, polar fleece-lined beanie to homeless shelters around the country from every one Yea.Nice beanie sold. Thus Beanies4Life was created and engrained as part of the company's culture.
We had the opportunity to have a conversation with Josh about how the company started, why its advocates are so important, and how Beanie4Life is changing the world.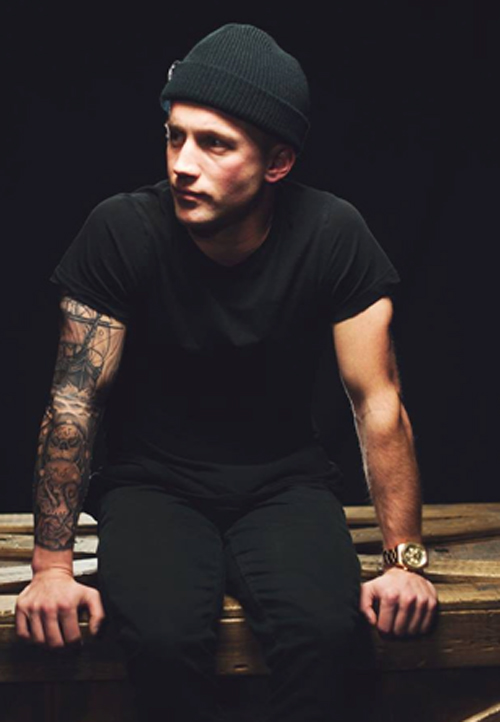 How did Yea.Nice get its start?
JJ [Thomas] and I used to be professional snowboarders and through our years of bearing harsh winter conditions, we saw the need for a quality focused beanie company. We felt we had an authentic message; after living and breathing the snowboard lifestyle, we wanted to improve not only the quality of fashionable beanies but also people's experiences through the winter seasons. We wanted to tell that story and provide the consumer with a message they can believe in and trust. In 2010 we launched Yea.Nice. Our "office" was my 300 square foot studio apartment. With barely two dollars to rub together, we worked hard, made good decisions (and some bad) and the brand started to get picked up in retail stores. It grew from there. Fast forward five years… we're now selling in 2,000 stores in the United States with major retail accounts like Urban Outfitters, Lids, Foot Action, Tillys, Zumiez and Active Ride shop. Yea.Nice also launched a philanthropic program called Beanies4Life, bringing the brand's purpose to fruition with one simple message, to improve the quality of people's lives.
How did you and JJ use your professional snowboarding background to create the company?
Our background in snowboarding provided our brand with an authentic message that consumers can believe in. That's a strong message that we felt was missing from the beanie space in our marketplace until we entered. We also knew our market, we knew the product, and JJ and I lived in beanies our entire snowboarding career so from a product standpoint it helped us develop phenomenal beanies. It doesn't also hurt that JJ is bronze medal Olympian and X-Games gold medalist. Athletes and industry people tend to listen when he asks someone to be involved with our brand.
What is the challenge of being a cold weather based company?
One could make a strong case that the largest challenge is the seasonality of the business along with the cash flow hurdles that come with it. But ultimately, the "challenge" of being a cold weather company is also one of our greatest assets. Since we focus solely on beanies, we are growing to become a category leader with a phenomenal product and story. We're building great "brand equity karma" with our customers and their loyalty to the brand continues to grow.
How much impact do your advocates have on the success of Yea.Nice? What do you look for in your advocates?
We choose advocates who are talented forward thinkers; they strive to stimulate and change the world in a positive light. While we specialize in creating beanies with the highest regard to attention in quality, function, and originality, we seek that same quality and originality in our advocates. They are an essential representation of our brand's message. We bring on advocates that share the same story that our logo stands for (our logo is a zebra). The story behind our logo is every pattern on a zebra is unique and no two are alike. That concept of originality (to oneself) and thought process is carried into the core of our brand's DNA and our customer. Even though there are many other brands out there, there is nothing like Yea.Nice, and there is no one out there like you. That same concept of originality is carried into our advocates which is a close-knit group of individuals that were hand selected to be the faces of our brand. They take pride in where they have been and are passionate about where they are going. Driven by originality, they have "earned their stripes" so to speak and are turning heads through meaningful and ground breaking work. They have a great impact on our brand and other's lives and we wouldn't be where we are without them.
What has been your biggest learn since launching Yea.Nice?
I can break it down to two things:

1. How great it is to be naïve as to how much work it really takes to build a brand from scratch. I love working hard, but had I known how much work and sacrifice it was going to take, what was required of me, or had I of known how hard it would be before we first launched, I may have thought twice about launching Yea.Nice.
What inspired the creation of Beanies4Life and how are you using the program to help homelessness?
During our snowboard careers, JJ and I would fly in and out of Denver, Colorado's airport and occasionally we would come in late at night. I remember seeing a homeless person outside and it must have been 11pm at night and 10 degrees outside or less. It was a very cold night and I thought, how is that person making it through the night? After some research we discovered that thousands of homeless people die each year from hypothermia and when we discovered that providing adequate clothing was one of ways we could help, we decided we have to do something. From that point forward we decided we were going to donate one polar fleece lined beanie to a homeless shelter for every beanie sold on our website. Since that point, we've had Beanies4Life engrained into our brand's history.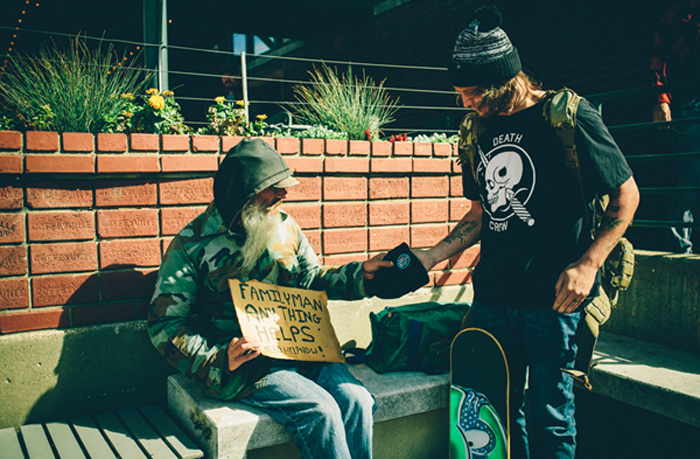 And to further the answer, I have some numbers for you. A report from the National Alliance to End Homelessness said on a single night in January of 2014 that 578,424 people were experiencing homelessness across America. A breakdown of that homeless population number: 153,000 people are unsheltered homeless, 45,000 are unaccompanied children and youth with no adults, and 49,000 are veterans who fought for our country. Of those 578,424 people counted, 31% of them will not make it into a shelter and be forced to bear the harsh winter conditions. Why? Simply put, there are not enough shelters and emergency shelters to house the entire homeless population; that leaves 153,000 people or 1/3rd of the homeless population forced to bear harsh winter conditions. And what temperature does it have to drop to for an emergency shelter to open its doors? Well it depends on what state you are in, but in New York City it has to be 32 degrees, in Pittsburgh, PA it has to be 25 degrees, in Madison, WI it has to be 20 degrees, in Baltimore, MD is has to be 13 degrees. That means in many states it can be well below freezing temperatures and the emergency shelters won't open their doors to people and no matter what, there are not enough shelters to house all the homeless regardless, so what does this leave us? It means many veterans, children, and the rest of the homeless population facing life threatening winter conditions.
A normal body temperature is 98.6 degrees Fahrenheit. Hypothermia occurs as your body temperature passes below 95 degrees and life threatening hypothermia can set in when the temperature outside ranges from 32 to 50 degrees. But many emergency shelters don't open their doors until it's much colder than freezing temperatures and thousands of homeless people die each year from hypothermia. Some don't ever receive a funeral or a mention in an obituary. Even with federal funding totaling $4.5B in 2015, more housing needs to be built and more adequate clothing needs to be provided. Beanies4Life was created by Yea.Nice in the summer of 2014 with one goal – "help homeless individuals all across America battle the winter cold elements through a high quality, fleece lined beanie".
Yea.Nice is committed to making a difference and to show our dedication we created a 1-for-1 program where we donate one beanie for every beanie sold on the Yea.Nice website and with select retail partners. The donation of these beanies will be made through our homeless partner shelters all across America. In 2014, we donated over 24,000 beanies to local shelters across the United States and we are on track to donate over 50,000 this year. There are a lot of great brands and people out there working hard to help the homeless and Beanies4Life is just one simple way we contribute back.
Why did you choose homelessness as the platform for the program?
We all go through hardships; people experiencing homelessness need simple acts of kindness to help them through this transition in life. We just felt compelled to help.
How can someone contribute to Beanies4Life?
We donate one beanie to a homeless shelter partner for every beanie sold on the Yea.Nice website (and through select retail partners like Tillys, Active Ride Shop, Sun Diego, Shoe City, and City Gear). All our customers have to do is purchase online or in store.
What can we expect to see from Yea.Nice this season?
We have some amazing product in the pipeline this season. We're launching a series of signature beanies exclusively on yeanice.com with athletes and influencers such as Boo Johnson, Sage Erickson, Kellin Quinn, Jack Barakat, and Ryan Good. We're launching a youth beanie line for newborns and toddlers (also exclusively on yeanice.com). We have an event on Skid Row this December in partnership with Dream Center, Tillys and Weinerschnitzel where we're handing out 5,000 beanies, 1,000 hot dogs, and tons of sample socks. We're very excited for this event. We're also releasing a Beanies4Life video that showcases the state of homelessness and what people can do to help out in their community. We have a ton of great new products coming out and we're excited to show everyone.
---