Back to News
First Friday: Jenson USA
November 4, 2015
"First Friday" gives you an inside look at company culture every first Friday of the month
Jenson USA is one of the nation's largest retailers of bicycles and related parts and accessories, with a mission "to inspire people to ride, experience, and explore."
What Makes Jenson USA Unique?

Jenson USA's main warehouse and corporate offices are located on some prime singletrack real estate in the heart of Riverside, CA. It's common practice to pop out before or after work or for a lunch time spin, and knock out some mileage on your bike with friends. Also, they love good beer almost as much as they love bikes, but that might just be an industry norm.

A Look Inside Jenson USA: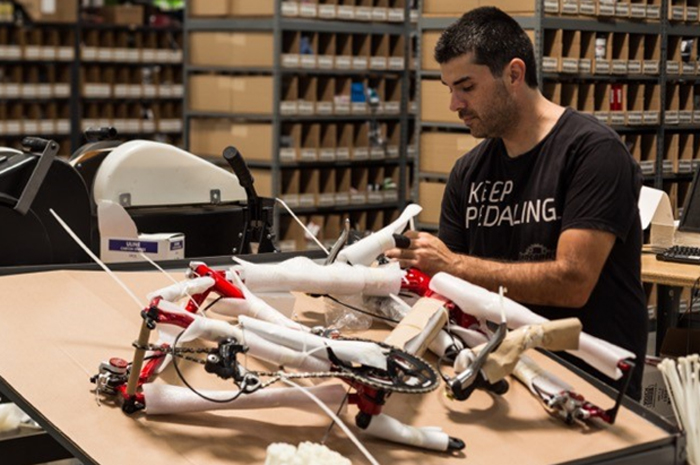 Jenson USA takes a lot of pride in the products and services it offers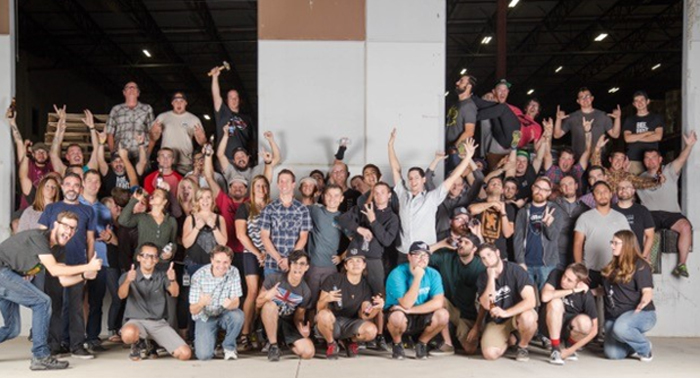 Let's play a game: can you spot all the beers?
"I found my kind of peeps at Jenson USA! There's no better feeling than driving into work in a t-shirt and shorts with my bike attached to my rack. Lunch Rides, Tall Can Tuesday Rides, Shop Rides!!! Walking into work on a Monday with a skinned knee or bruised thigh doesn't get me funny looks here. Instead, I'm usually greeted with a smile and a 'where'd you ride this weekend?'"
-Jackie, Customer Engagement/Events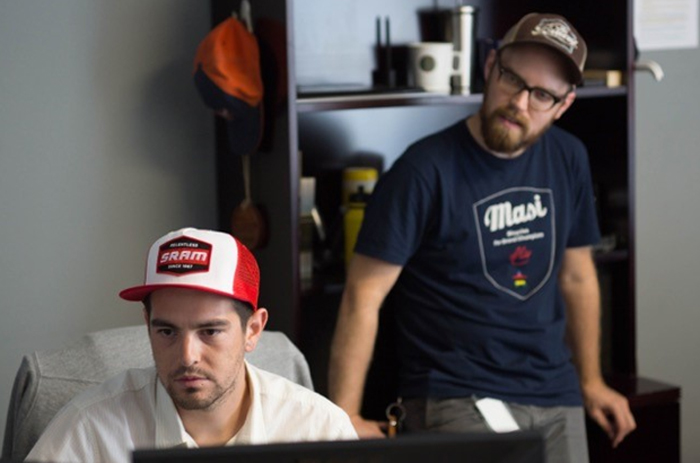 Working at Jenson is a lot like getting paid to play because its employees love what they do and who they do it for
"Working for Jenson USA is RAD! The creative freedom they allow, and having your opinion heard is incredible. Jenson USA is a culture built on collaboration, no idea is ignored. The opportunity to expand without being limited to your department really emphasizes on our core value "Together We Can Do Anything!" I enjoy the casual setting, yet professional minds that all come together to make this company great. Sharing a passion for cycling with fellow employees makes it easy to explore different places to ride, types or riding, or just staying local and hitting Sycamore Canyon directly behind our HQ for lunch rides, or after work shenanigans." -Allison Sennett, Will-Call Receptionist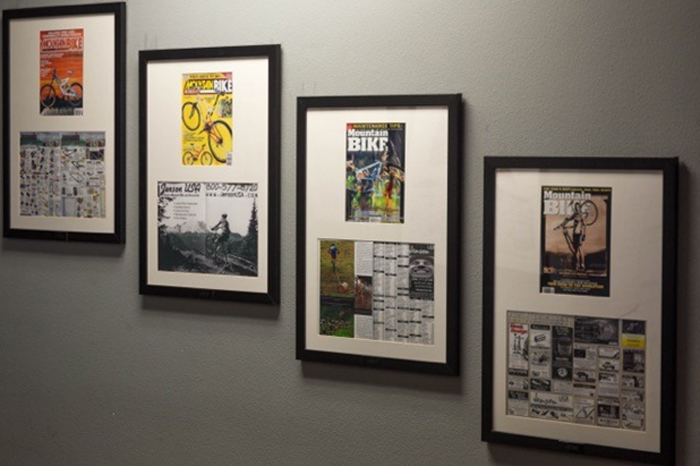 Commemorating the company's history on its walls
"I get excited to come to work at Jenson every day because of the many opportunities to work toward common goals with people who share similar passions, values, and a love for the outdoors. Since I started at Jenson, we've grown significantly but have managed to maintain the tight-knit feel that attracted me to the Jenson culture in the first place. At Jenson, everyone has a voice, everyone is willing to help, and a spirit of open-mindedness drives us forward as we all grow together."
-Brandon Pfaff, Campaign Manager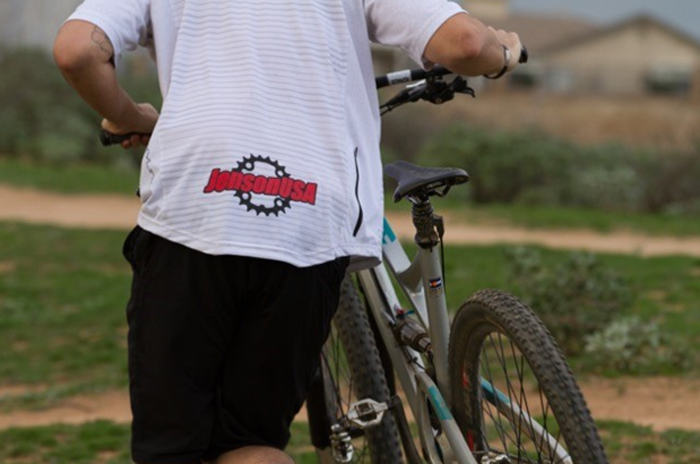 Getting out to play on its backyard trails
"Working for Jenson USA is a cyclists dream come true. With single track right out the back door, awesome people to work with, and the best brands in the market what else could you ask for." -Tyler Enyedi, Sales Manager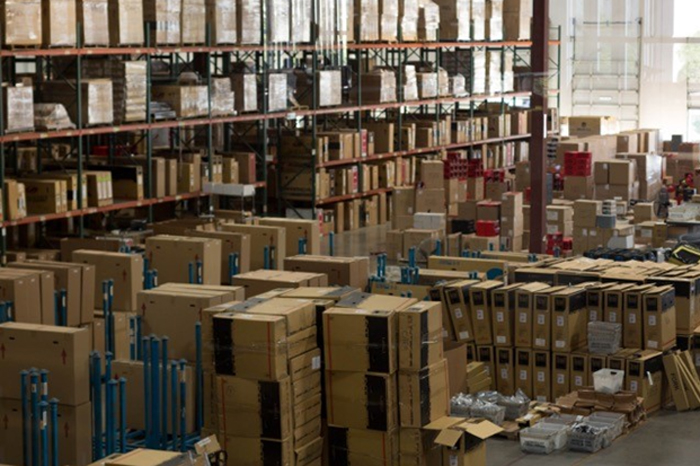 As a cyclist, walking the aisles of their warehouse is like a dream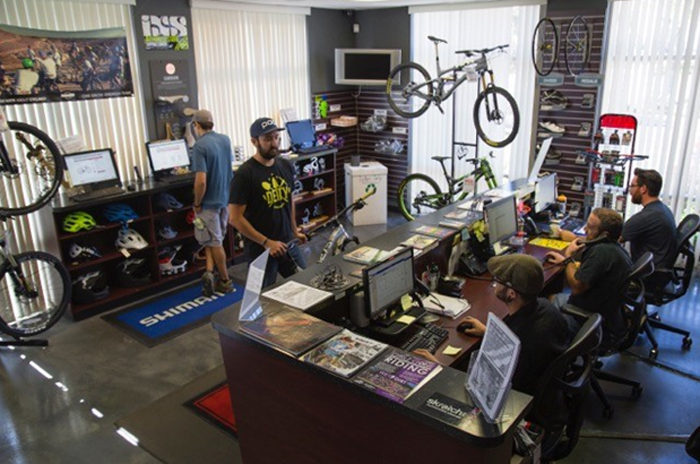 The coolest little bike shop, its will-call store provides tons of service and parts in a little itty bitty space
"Jenson USA is awesome because I have the opportunity to work with peers that share the same passion of riding bikes as I do. And, as employees, we inspire people of all cycling disciplines, and skill sets to go out and ride. Working at Jenson USA gives me a sense of pride, knowing we are putting more People on Bikes." -Nicholas Emery, Will-Call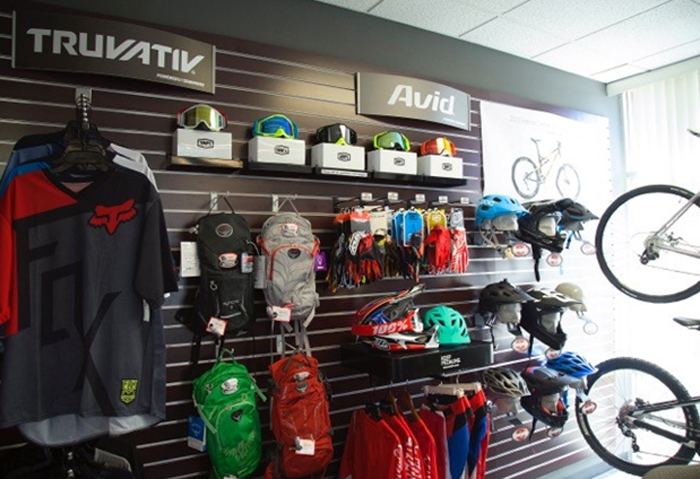 The will-call's walls are packed to the gills with the freshest products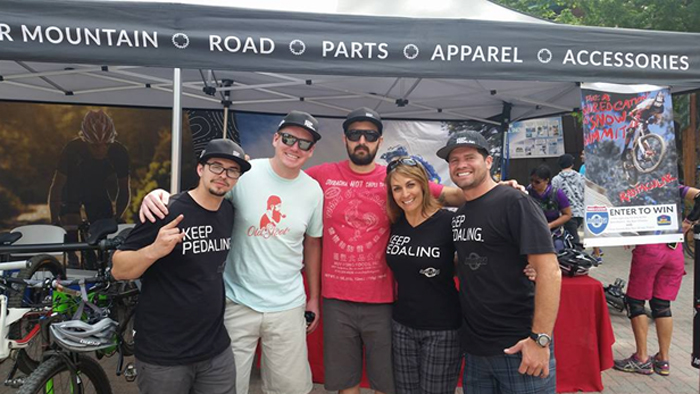 I love working at Jenson with lunch rides, ping pong games, open work environment and great people!
-Joshua Abrahamson, Jenson USA Purchaser
Interested in having your company culture featured for an upcoming First Friday? Send us an email!
---