Back to News
First Friday: Volcom
December 2, 2015
"First Friday" gives you an inside look at company culture every first Friday of the month.

Founded by Richard Woolcott and Tucker Hall in 1991, Volcom is a modern lifestyle brand that has paved the road to success in the world of board-sports, music, art and film. With well over 200 employees calling the Costa Mesa headquarters home, the company's unique and expressive environment draws passionate employees, driven to enhance the lifestyles they're a part of. The company was founded on liberation, innovation and experimentation which continues to be a part of their current company culture, some 20 years later.

After a tour of the digs and meeting with some stoke-filled employees, the positive energy around the place is thick enough to cut with a knife. From the beach-view executive offices, employee surfboard racks and artistically-expressive work spaces all the way down to the concrete floors (put in for easy skateboard access), Volcom has created a work environment that oozes happiness. Who doesn't want to hop on a skateboard to hit up the water cooler?
How does Volcom Keep It's Employees Thriving and Productivity Alive?
By supporting and promoting a strong work-life balance! Here are some of the perks Volcom offers:
Half-day Fridays, throughout the Summer
Catered healthy lunches
Quarterly massages with a professional masseuse
Surf before work events
Annual snow day
Weekly yoga classes
Fitness boot camps
Monthly sustainability raffles for carpooling, recycling, biking to work, etc.
Photo Tour of the Southern California Headquarters:
Welcome to Volcom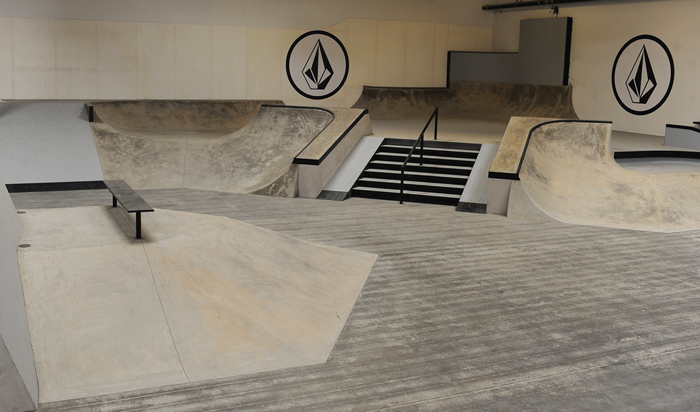 Employee skate park, open for ripping throughout the day
The skate park also provides a space for weekly yoga sessions, large meetings and movie screenings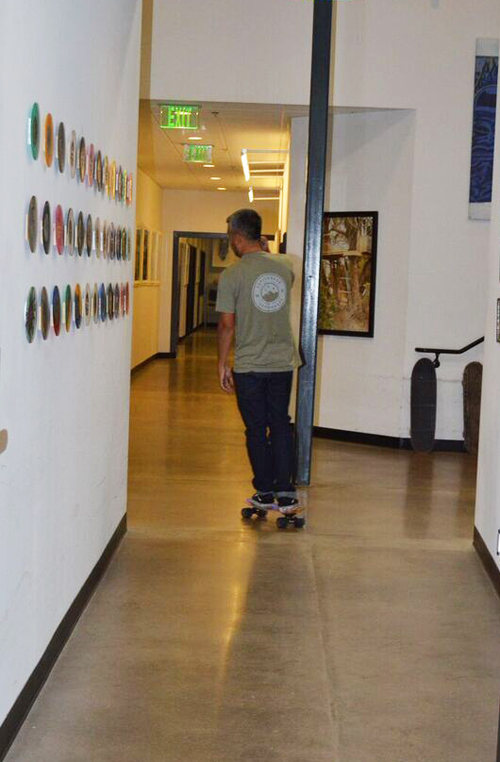 Getting around headquarters is faster on the skateboard and provides privacy for important phone calls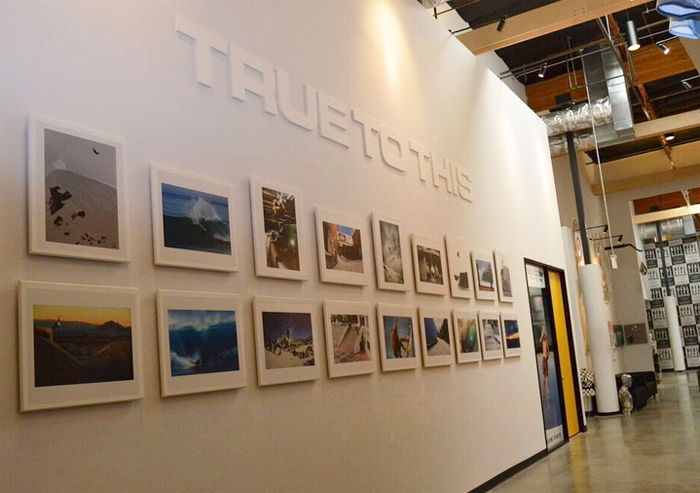 Art of varying mediums dons each and every hallway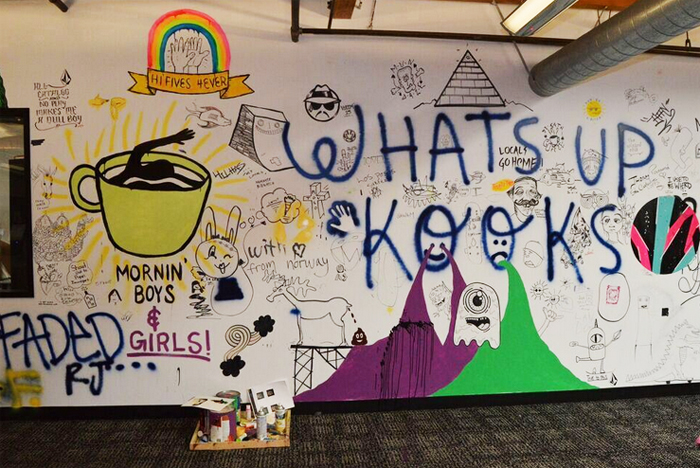 The Art Loft is sectioned by a wall that enables open expression at any moment… just grab a spray can and get creative!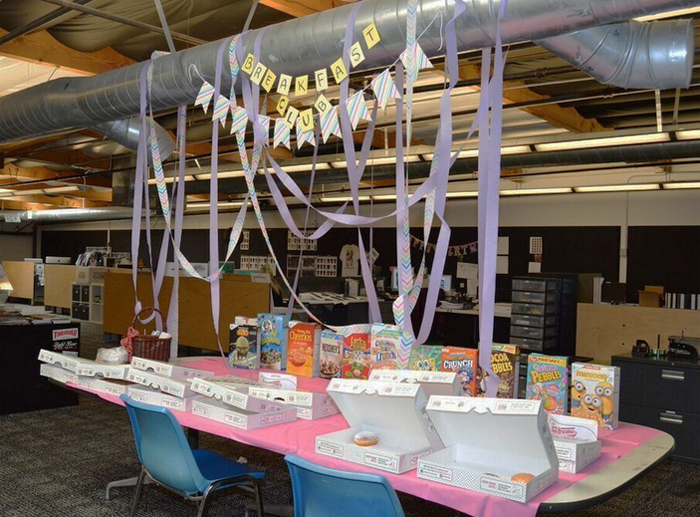 Breakfast Club meetings ensures employees starts the day with a full belly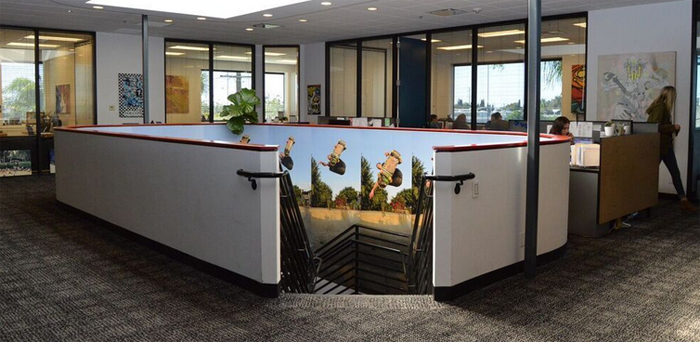 Upstairs executive offices and meeting spaces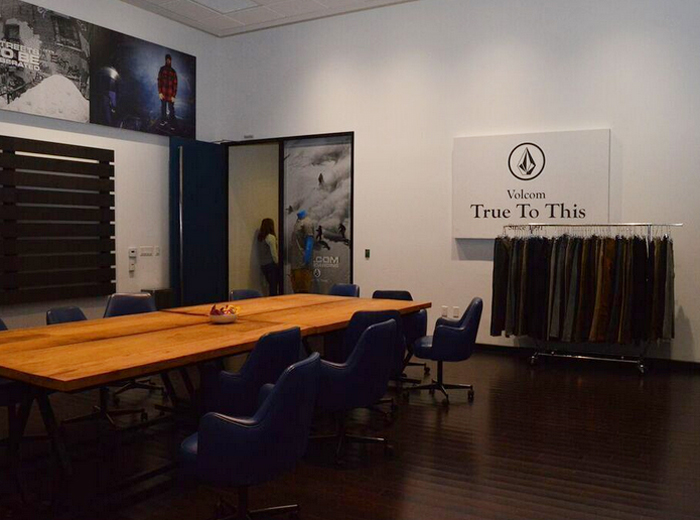 Conference rooms provide ample room for new product line presentations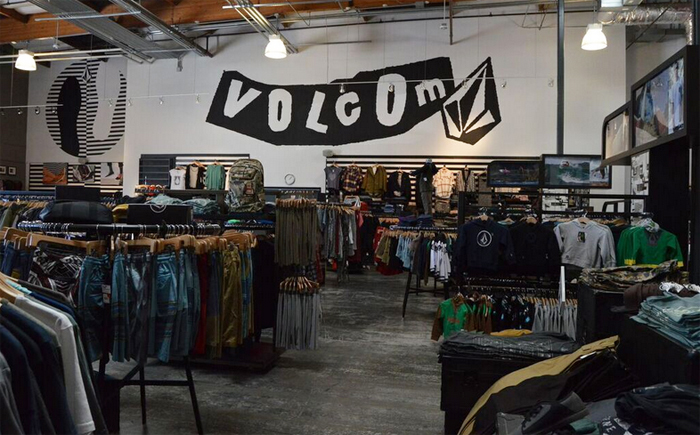 The HQ retail store keeps the crew looking fly
The People of Volcom Share What Gets Them Stoked About Their Job: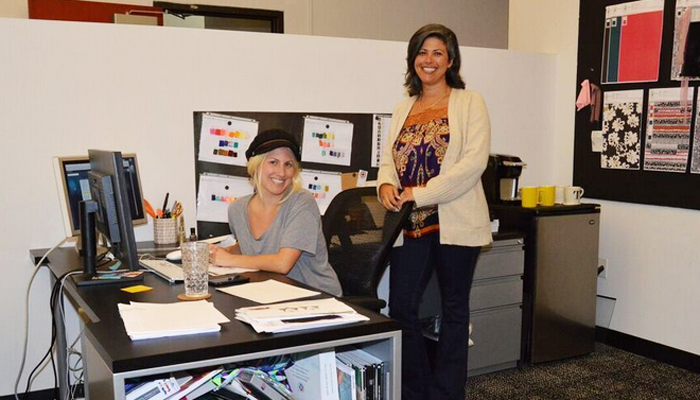 "Volcom is unique cause of the people, we have a great group of people who are beyond talented."
Tori Cruz (pictured left)
Women's Global Senior Swim Designer
"One of my favorite things about Volcom is our sustainability focus. Volcom has a VP of Sustainability that works tirelessly to make our company a positive member of the global market. I have never worked for a company that made sustainability a priority, let alone had someone dedicated to this cause. I am proud to work for a company that cares so much about the world around us."
Marina Hamm (pictured right)
Global Merchandising & Design Manager – Women's Swimwear
"My favorite thing about working at Volcom is that we are a family of friends. My co-workers are my friends and would be even if we did not work together."
Patrick Von Lloyd
Director of Latin America

"There's a few things that quickly come to mind when asked this question. I really enjoy working with the people who I am in constant contact with throughout the day, I have made some really good friends through my job. I also enjoy having the opportunity to see how our business operates as a whole, I get to deal with almost every department- there's a lot of moving parts that keep Volcom going. Lastly, being able to surf on my lunch breaks isn't too bad."
Kyle Zeppenfeld
In-House Sales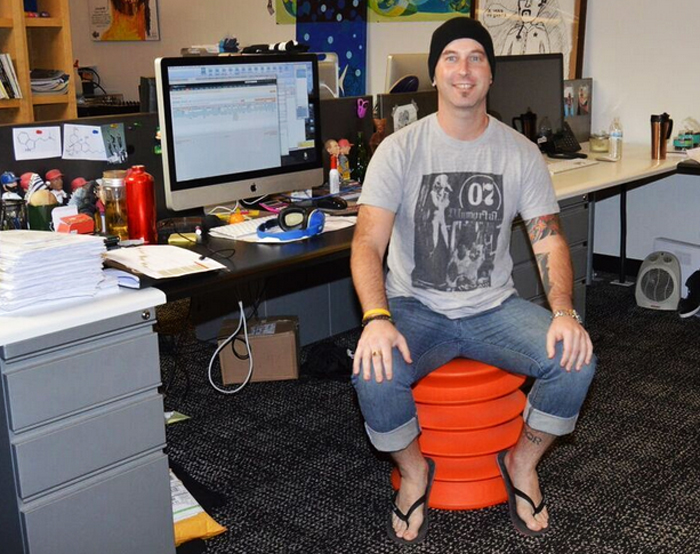 "Volcom is a microcosm of the Southern California culture that most, if not all, of us live in and around. While Volcom designs, produces, markets, and sells this culture to the world, it couldn't exist without the human capital that works for the brand. To me, the personalities of these like-minded individuals that drive the brand every minute of every day is the best part about working at Volcom. While many companies have strict rules, dress codes, etc; Volcom allows its most important resource, its human capital, a sui generis sense of freedom to express our individual personalities. Freed from these antiquated business ideas, employees are allowed to bring their different perspectives to the daily problem solving that is work. Furthermore, where else could I work that doesn't require me to wear shoes?"
Mark Hess
eBiz Direct to Consumer Manager
Interested in having your company culture featured for an upcoming First Friday? Send us an email!
---