Back to News
VIDEO: Chris Grenier and Scott Stevens Present the 2032 LeftOvers
December 15, 2015
ThirtyTwo is sitting on mountains of footage that didn't make it in "2032," and the brand is going to release these leftover shots in a series of four edits called "2032 LeftOvers," commentated by Grenier and Stevens. Here is the link to the first "2032 LeftOvers" that dropped today:

In addition to Grenier having the opening part and Stevens landing the coveted last part in "2032," these two are known for their personalities. In this first episode they break down urban rock climbing, surfboards on city rails, why Grenier has dubbed Benny Urban a style god and much more!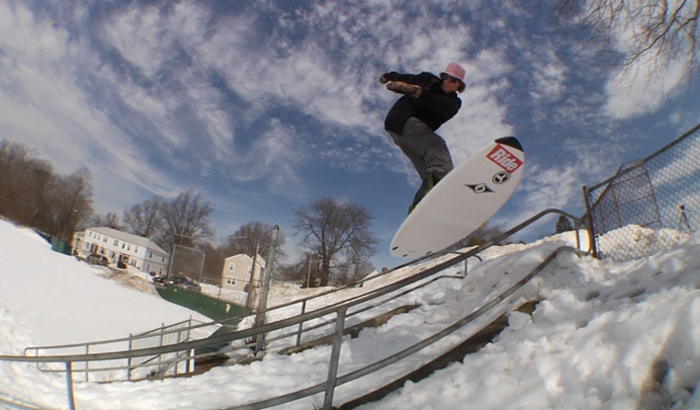 As always, Spencer Schubert keeps it loose in the first "2032 Leftovers" edit.
A new episode of "2032 LeftOvers" will be dropped on the next three Mondays, which are Dec. 21, Dec. 28 and Jan. 4.
If you don't have your own copy of "2032" yet, it is still available for purchase at finer snowboard shops, iTunes and ThirtyTwo.com. There is a limited-edition book, DVD and Blue-Ray available for $40 and a standard DVD for $20.
"2032" features JP Walker, Jeremy Jones (Big Mtn), Scott Stevens, Chris Grenier, Joe Sexton, Chris Bradshaw, Frank April, Dylan Thompson, Brandon Hobush, Spencer Schubert, Toni Kerkela, Benny Urban, Dylan Alito, Johnny O Connor, Jordan Small, Kas Lemmens, Dylan Gamache and friends.
Follow @ThirtyTwo and stay tuned to thirtytwo.com for more details and any updates on the "2032" premieres.

---