Back to News
EDJE Shop - Interview with the Ladies Behind the Brand
December 21, 2015
What happens when five women in the fashion industry with diverse backgrounds join forces? EDJE Shop, a brand that provides fashion-forward women with a unique online shopping experience, is created! The online boutique launched in November 2015 and behind it are the creative minds of designers, marketers, and wardrobe stylists with a love of fashion.
EDJE Shop Partners Eden Struss, Nicole Taylor, Kathleen Mazza, Jessica Ortiz, and Kristen Demko talked with us about what EDJE Shop is, what they stand for, and what the future holds for the brand.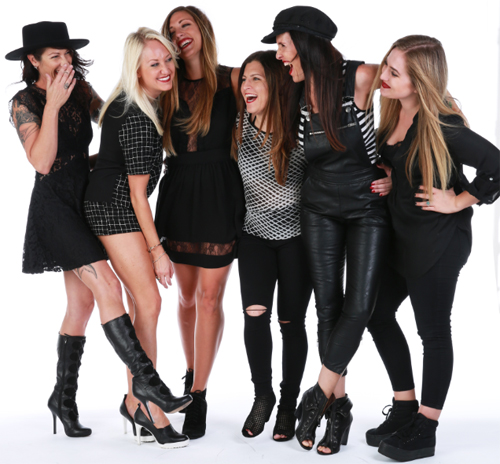 What is EDJE Shop and how would you describe its vibe?

EDJE Shop opens up a new avenue for online shopping. We are an online women's boutique created by a team of wardrobe stylists from the fashion industry. The overall vibe is designed by stylists to help women visualize outfits fully pieced together to give an overall look and feel. EDJE Shop is focused on the confident customer who is free spirited and has an eye for one of a kind looks.
How did you come up with the tagline "Forget the Rules…If You Like It Wear It!" and what does it mean to you?

As stylists we always march to our own beat when it comes to expressing style. We are constantly breaking the rules of fashion to portray our own twist on what is trending. We want our customers to feel free of the fashion do's and don'ts. There is nothing foxier than a woman who is confident in what she is wearing, especially when it's her own style.
Where did the idea for the boutique come from and how did the team get assembled?

The idea for EDJE Shop was developed from the collaborating minds of our new creative agency, EN THE HOUSE. Our agency consists of designers, marketers, and wardrobe stylists who have a passion for shopping and an eye for individual style. We came together for the love of fashion and were ready to leave the corporate world to become our own bosses. The fact that we are all friends made it that much easier to join forces and become business partners.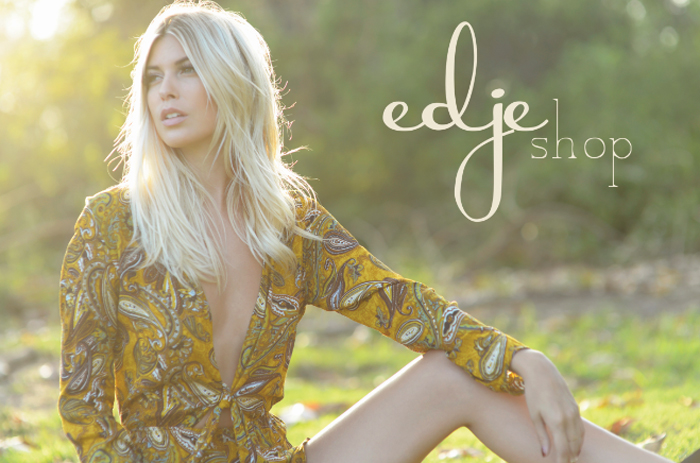 When did EDJE Shop launch and what was the process like leading up to that point?

EDJE Shop launched November 18, 2015. It was a 6 month process leading up to the launch which consisted of shopping, merchandising, photoshoots, website development, and networking. Launching an online store is not easy. It takes a solid tribe of creative minds to develop a site that stands out from the rest. We wanted the site to be easy to navigate and to portray a super clean visual aesthetic.
What was the inspiration behind having three separate facets of EDJE Shop: New, Stylist Samples, and Eden's Laundry?

The women behind EDJE Shop are so diverse it only made sense to offer different facets to our shoppers. We didn't want to cater to only one customer; we wanted to reach a wide variety of customers. It was a no brainer to offer new and upcoming brands as we are avid shoppers ourselves. Amongst the team we realized we had an amazing collection of archived wardrobe that was never worn or was styled once on a photoshoot. This is where the idea of Stylist Samples came perfectly into the mix offering a one-of-a-kind vibe to the site. Through the process of evolving the website, we wanted a marketing channel to keep things light-hearted and playful for our customers. Eden's Laundry was a creative way to engage the customer with quotes that make you laugh or giggle. Everyone has something to say these days and we decided to put it on our own brand of T's and Tanks.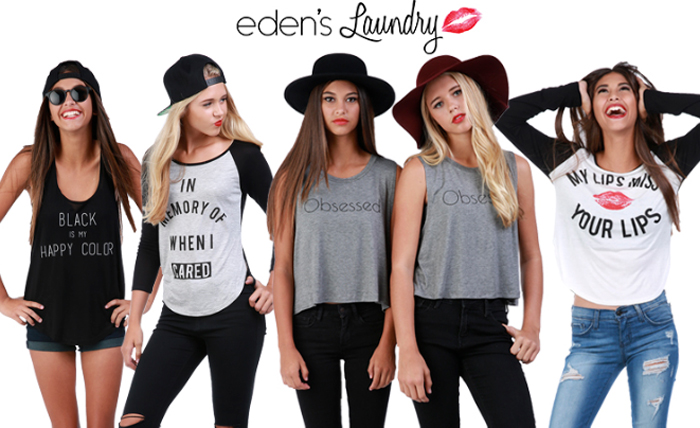 Do you foresee the boutique always catering to women or are there future plans to expand?

As much as we love our male counterparts, we are going to keep this amongst the foxy ladies for now. In the New Year we are opening an underground showroom that will be available to the public where our stylists can cater to our customers one on one. In addition to this showroom, we will also have a photography studio and a creative space for unlimited opportunities to interact with the community.
What is the best way for designers and brands to pitch EDJE Shop to carry their lines?

With the launch of our showroom we look forward to collaborating with designers, brands, and creative minds who share our same passion in the industry. For inquiries, we can be reached directly at obsessed@edjeshop.com.

---