Back to News
adidas Skateboarding Celebrates 30 Years of Skin Phillips
February 9, 2016
A Retrospective Photography Exhibit at Known Gallery and Reveal of 'The Skate'

On Saturday, adidas Skateboarding celebrated 30 years of skateboarding photography through the lens of iconic skate photographer Skin Phillips and the release of the forthcoming commemorative shoe as part of the Respect Your Roots (RYR) tribute series – The Skate.

In celebration of the annual Respect Your Roots program, adidas Skateboarding hosted an exclusive photography exhibition at the KNOWN Gallery in Los Angeles featuring a collection of unseen imagery capturing some of the most influential people, iconic places and formative events in professional skateboarding history.

Renowned for setting a stylistic standard for street and early 'vert' photography, Phillips is credited for shooting nearly every pro skateboarder ever including a range of intimate work with seminal skate legends like Mark 'Gonz' Gonzales, Tony Hawk, Matt Hensley, Patt Duffy, Natas Kaupas and many others.

The former Editor-in-Chief of TransWorld SKATEboarding, Phillips now serves as Team Manager for adidas Skateboarding where he oversees the careers of some of the most respected pro skateboarders in the world including Dennis Busenitz, Mark 'Gonz' Gonzales, Lucas Puig and Silas Baxter-Neal.

The 'Respect Your Roots' – 'The Skate' shoe will be released February 2016.
Check out some highlights of the event: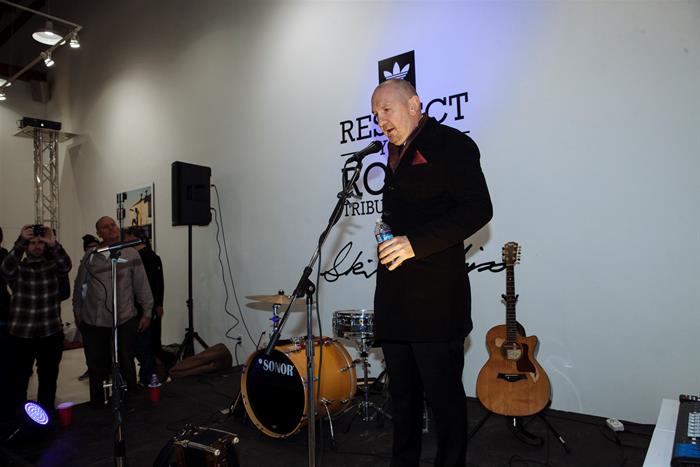 Skin Phillips addressing the crowd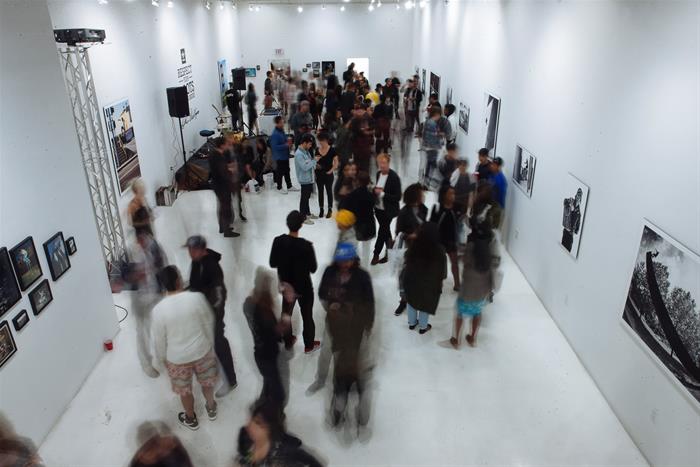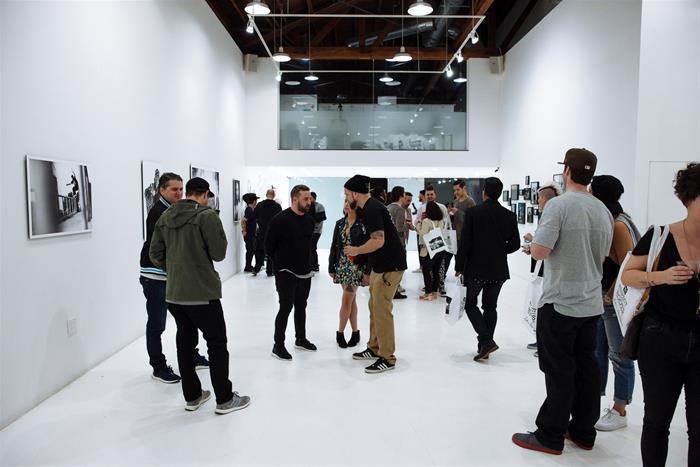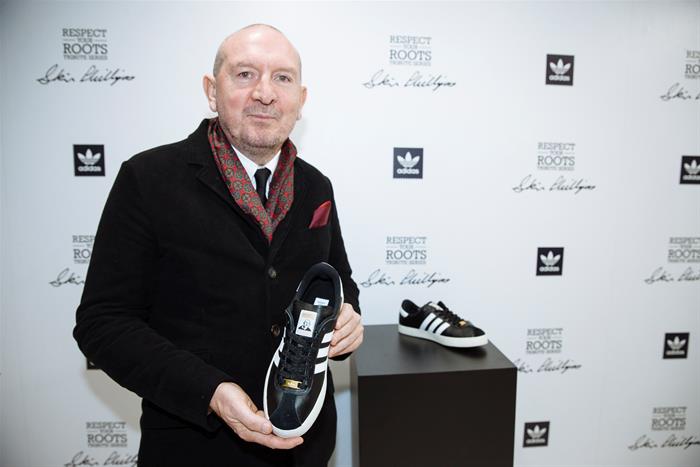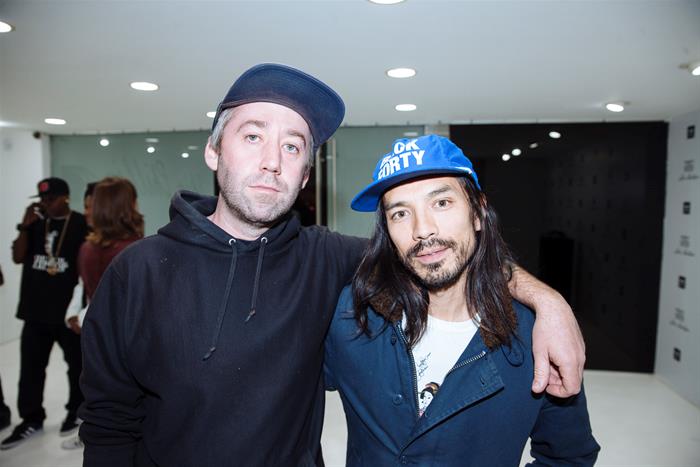 Ben Colen and Kenny Anderson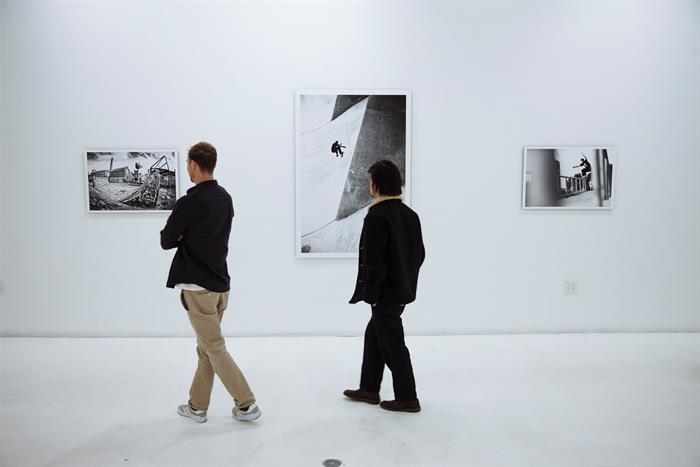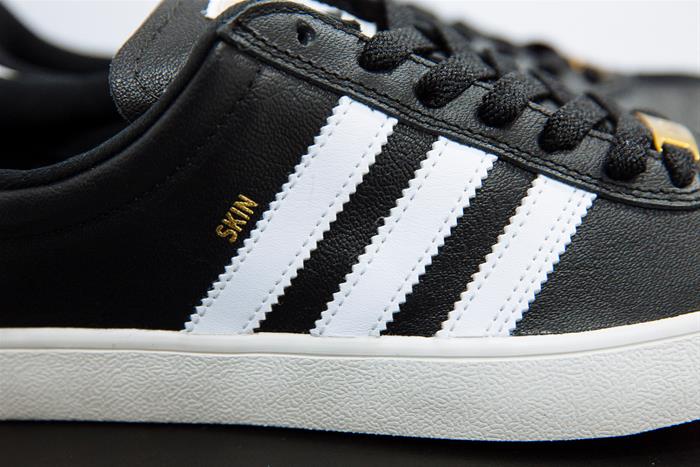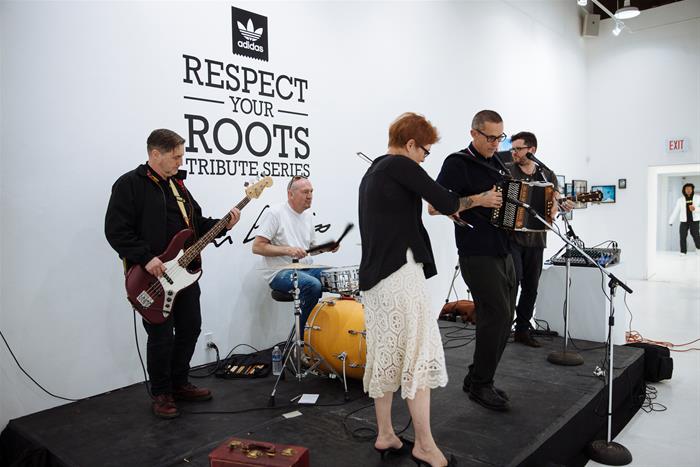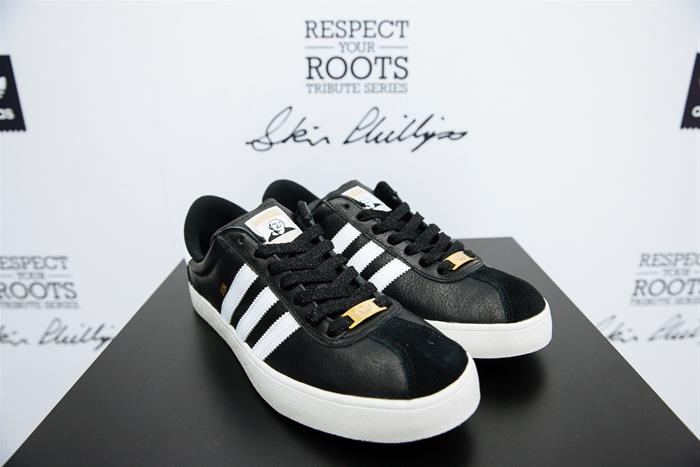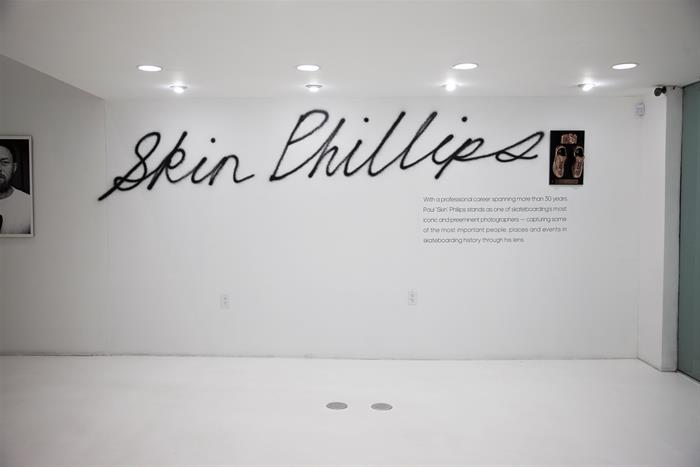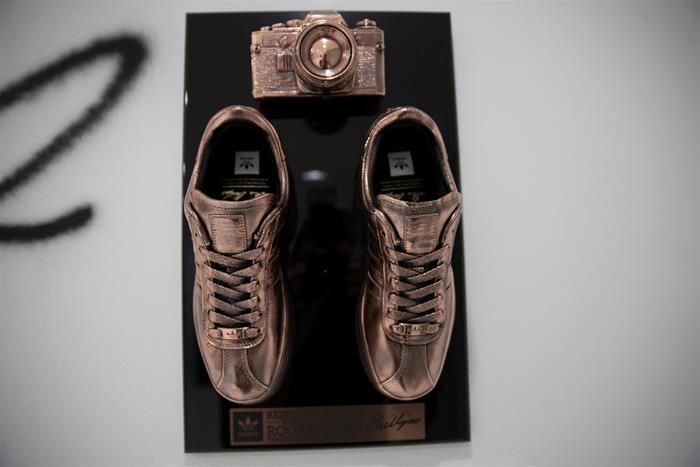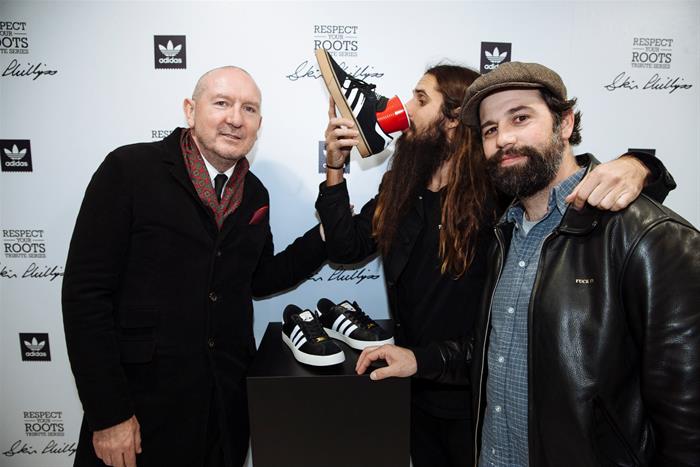 Skin Phillips, Erik Bragg (modified shoey) and Giovanni Reda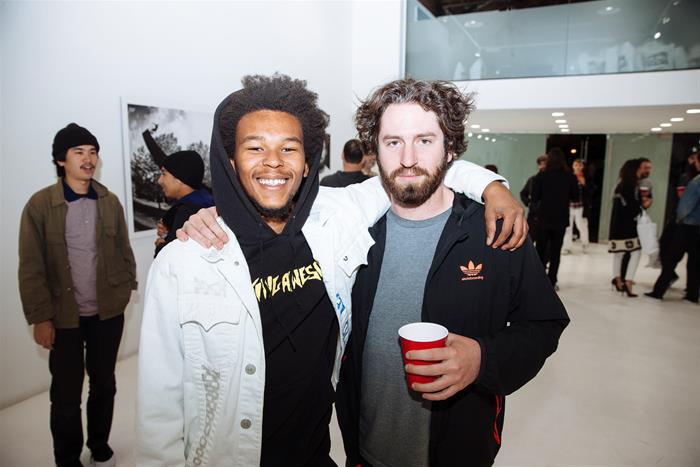 Nakel Smith and Sam Muller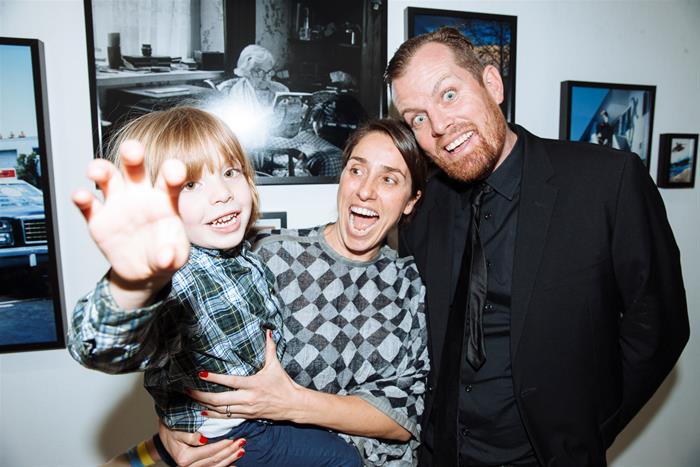 Mike O'Meally and Family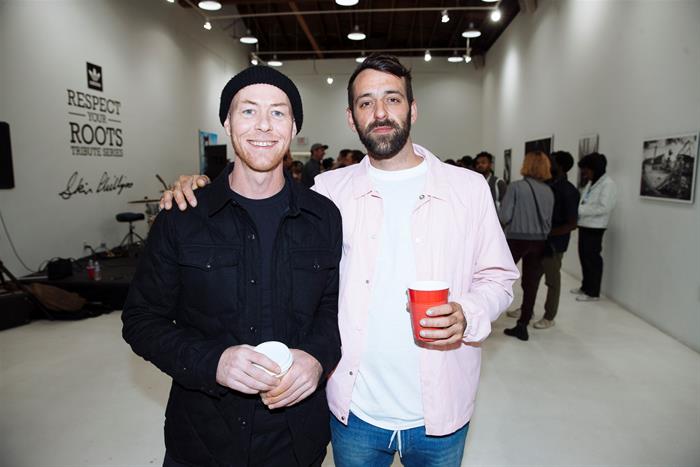 Marc Johnson and Lucas Puig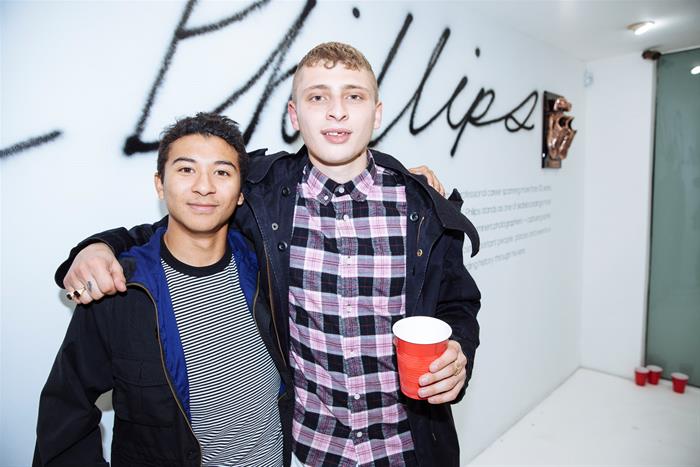 Louie Elliot and Blondie McCoy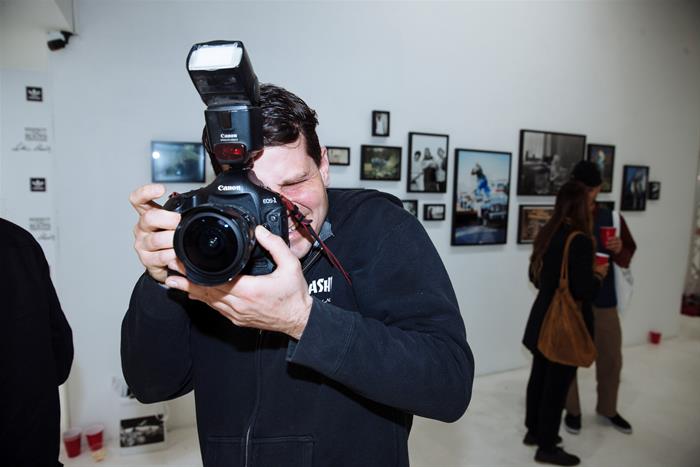 David Broach, Photographer at Thrasher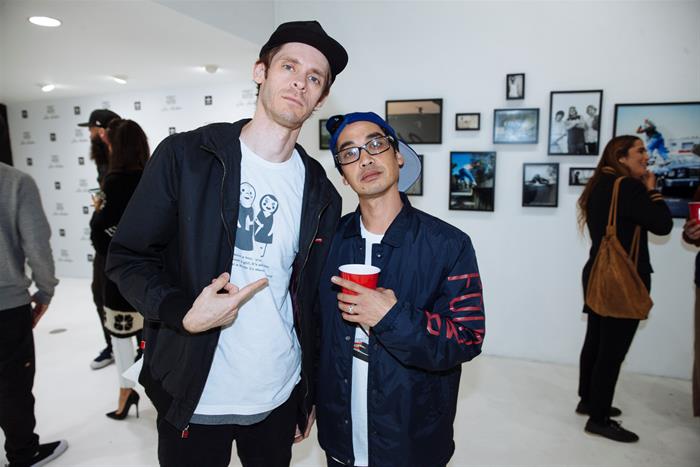 Chris Roberts and Daniel Castillo
---