Back to News
Ethika x JSLV Collaboration
February 29, 2016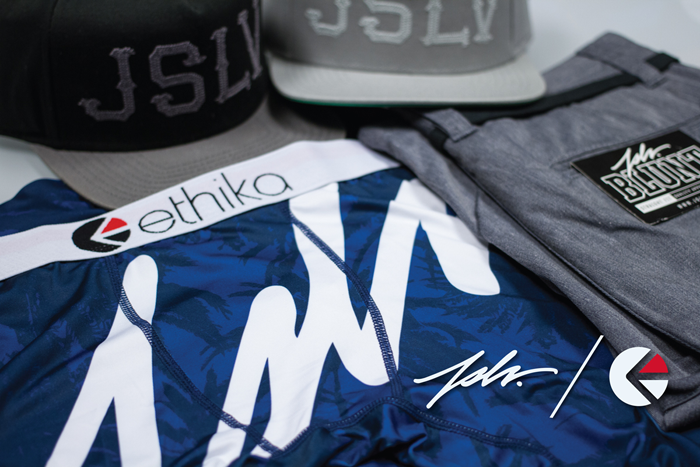 Ethika is excited to announce a new collaboration piece with JSLV. The limited edition pair will highlight both brands' Southern California roots.

"Since we both represent that all around active lifestyle, it just made perfect sense to us to join forces on a collab," said Josh Priebe of JSLV.

The artwork will feature a dark blue palm tree print. The palm trees have become a staple in the JSLV line over the years.

"We always run into the JSLV guys at the skatepark, beach, or art shows," said Ethika VP of Marketing Danny Evans. "Both brands have the same circle of friends here in Southern California so this has been a fun project to work on with the JSLV team. I've always admired the culture that their brand has been able to build. I think this is a great look for us."

The pairs are now for sale atwww.ethika.com and select Ethika and JSLV retail partners.

Ethika is focused on expressing every person's individuality across a variety of cultures including, skateboarding, motocross, bmx, snowboarding, surfing, basketball, football, music, art, and fashion. More Ethika news, photos, and videos can be found on Twitter (@ethika), Instagram (@ethika), and online at www.ethika.com.



---