Back to News
Swiftwick Expands Relationship with Runner's World
March 18, 2016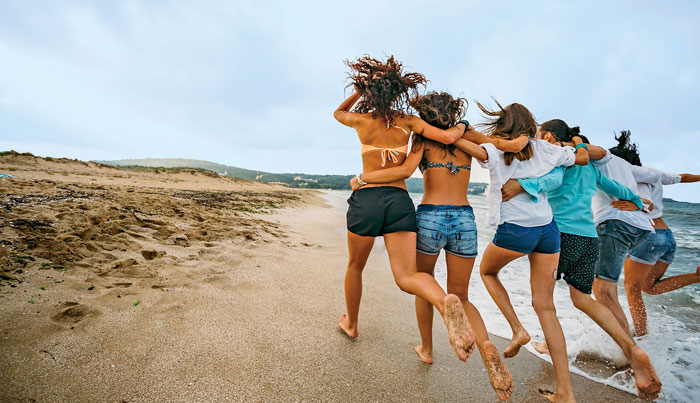 Swiftwick, a leading athletic performance sock company, is excited to announce their partnership with Runner's World as the official sponsor for the Runner's World Getaway. This retreat is designed specifically for women and will take place in Hilton Head, SC, on March 18-20th.

This inaugural event is designed for runners of all levels who desire rejuvenation and the transformative power of running. Women who attend this event will be staying at the Westin Hilton Head Island Resort and Spa. Participants will receive a pair of Swiftwick socks and have the opportunity to participate in scenic coastal runs, yoga, spa treatments, nutrition consultations and farm-and-sea-to-table events.

"The 2016 Runner's World Getaway weekend is a runner's dream, offering the ability to grow in community and continued education in running," said Ashley Robinson, dealer engagement coordinator for Swiftwick. "This event embodies everything Swiftwick stands for, and this is why we are thrilled to be a sponsor of the event. Our goal for this getaway is to help us better connect with the running community as well as continue our relationships with our key partners."

Joining Swiftwick at the Runner's World Getaway will be Melissa Ramsey, training director and accessories buyer for Fleet Feet Sports Savannah as well as Fleet Feet's loyal customer Cecilia Arango. Arango runs with Fleet Feet Crew and is known for her blog Cecilia on the Run and Read, Run & Rant Book Club.

"Fleet Feet Sports Savannah is proud to have partnered with Swiftwick for the past four years," said Melissa Ramsey. "I am super excited about the getaway for many different reasons, such as meeting Deena Kastor and spending the weekend with other ladies who enjoy running."

To learn more about Swiftwick, visit www.swiftwick.com.



---