Back to News
S+L PR – Fast Five on Acquisition by Santy
May 3, 2016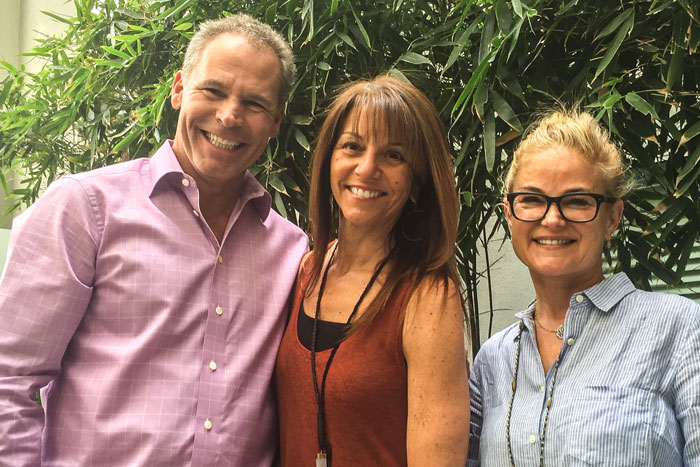 From Left to Right: Dan Santy, Karen Schneider, and Staci Levine.


S+L PR is a Los Angeles, Calif. based public relations firm with close to 20 years of history serving action sports and fashion industry companies. Recently S+L PR was acquired by Santy, a full-service branding and marketing firm headquartered in Scottsdale, Arizona. S+L PR partner Staci Levine shares the story.

When and how did S+L PR and Santy first form a relationship?
Karen and I met Dan Santy many years ago when we worked on a mutual client,Waveyard, which was based in Phoenix. We became friends, stayed in touch and eventually came together about a year ago when Karen and I reached out about the idea of merging our firms.

How did the deal come about for Santy to acquire S+L PR?
It was clear that Dan had a long term growth plan for Santy, specifically to expand into the lifestyle category and add PR to his list of services. He had been actively looking at various acquisitions as part of this growth and after meeting, Karen and I knew this partnership would benefit both agencies in many ways, particularly filling a need in our service offerings.

Santy and S+L PR have very different client bases. What is the commonality or synergy that exists between the firms?
S+L PR is and will remain niche in terms of our expertise and passion within the fashion, action sports and outdoor industries. That being said, we were attracted to Santy's expansive digital prowess which allows S+L PRto remain competitive in the ever-changing needs of our market. Conversely, the Santy team looked at public relations as an area of potential growth and expansion. Simply stated, Santy had what we wanted and we had what they wanted.

What are practical changes and enhancements to client relationships with the new structure and resources?
The resources that Santy offers S+L PR are tremendous. The talented crew of people at the agency coupled with their processes and tools will only make us stronger and allow us to offer our clients more well-rounded marketing services.

Thinking forward about the time to come under this new structure, what's exciting about it?
Karen and I are excited to be able to position S+L PR as a digital PR agency. While we still believe in the power of print, we know themedia landscape is rapidly changing. And even though our agency is nearly 30 years old and we bring a lot of experience and industry knowledge to the business, it's not enough. It isa whole new playing field for us now.



---