Back to News
Surf Legends Honored Under the Stars at the Ranch at Laguna Beach
August 10, 2016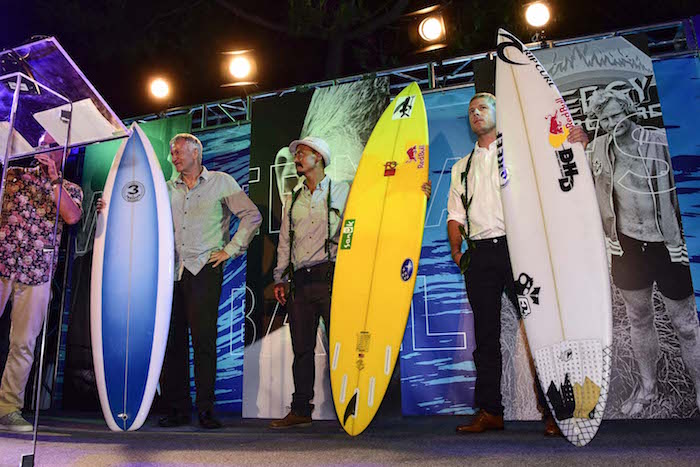 Mick Fanning, Ramon Navarro and Simon Anderson Honored

More than 500 surf industry VIPs came together to support the preservation and protection of the ocean at the SIMA Environmental Fund's Waterman's Weekend fundraiser on August 5th and 6th. The 16th Annual Waterman's Classic Golf Tournament took place at the Monarch Beach Golf Links in Dana Point on Friday, and the 27th Annual Waterman's Ball took place at The Ranch at Laguna Beach the following night. In the past 26 years, the SIMA Environmental Fund has raised more than $7 million through Waterman's Weekend for organizations dedicated to preserving and protecting our oceans, beaches and waves.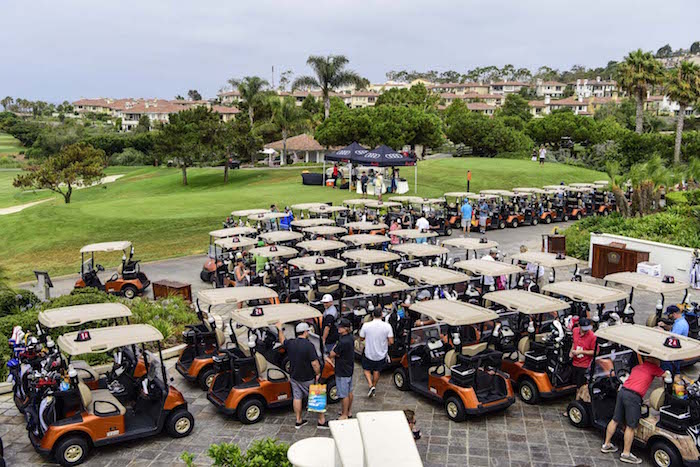 "We worked hard this year to bring a true surf vibe back to the Waterman's Ball starting with the honorees and finishing with the amazing new setting that The Ranch provides," said SIMA Environmental Fund President Paul Naudé. "The result of that hard work is that the industry rallied during a tough time to raise much needed funds for 18 deserving ocean environmental organizations." The two-part fundraiser weekend kicked off with the Waterman's Classic Golf Tournament, an event that brings together more than 100 surf industry executives and local business leaders to enjoy a day of golf, on-course entertainment and friendly competitions on the side all in the name of charity. Tuttle Click's foursome came in first place, the Moss Adams team was deemed the best-dressed foursome, and Vestal's raucous recreation of Vestal Village was awarded the title of Best Hole Activity.? ?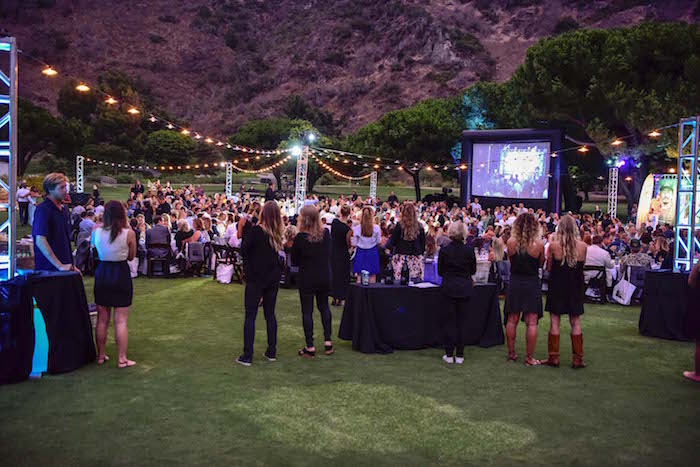 This year's Waterman's Ball at The Ranch at Laguna Beach was a little less of a formal affair with the dress code changing to "beach cocktail" which was better suited for the relaxed and homey atmosphere of The Ranch. The event celebrated three honorees for their outstanding dedication and powerful influence on the sport, culture and business of surfing. Three-time world champion, Mick Fanning, was named Waterman of the Year; Chilean big wave surfer and environmentalist Ramon Navarro was recognized as Environmentalist of the Year; and surfboard pioneer Simon Anderson was given the Lifetime Achievement Award.? ?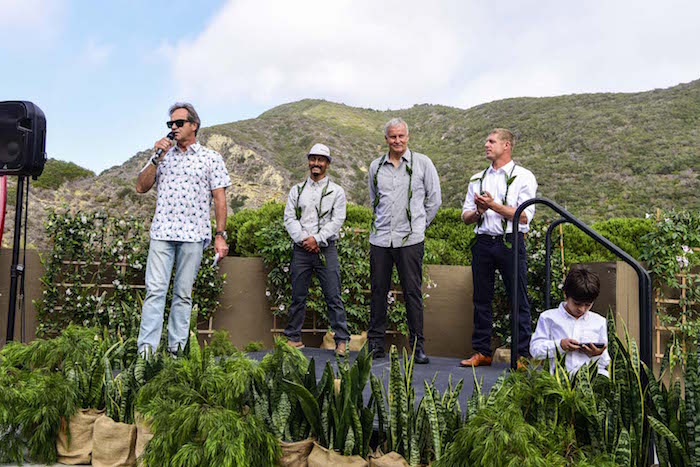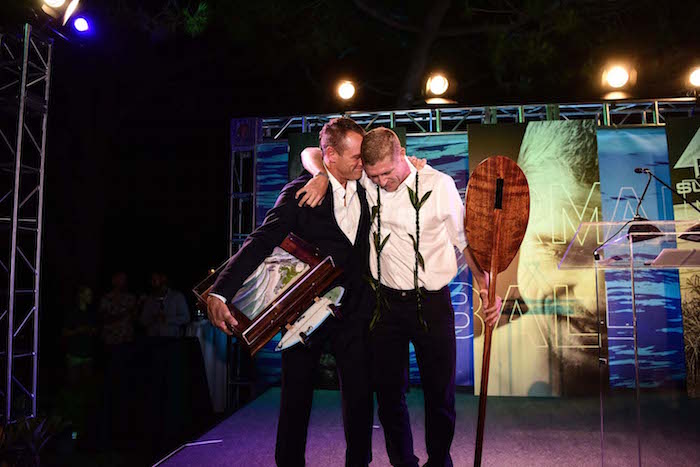 Following the silent auction, fundraising continued at the night's live auction. Audi donated a 2016 Audi A3 e-tron and bidding for the car finally settled at $46,000. The surf trip for two to Tavarua spurred a bidding war after Jon Roseman raised the stakes by including a stay in the island's new villa, with the trip finally selling for $12,500. There were also two surprise items that got the crowd buzzing – signed drum heads and sticks from Foo Fighters drummer Taylor Hawkins (who even came on stage to help auction them off) and a trip for two to Tokyo in 2020 for the debut of surfing in the Olympics which was introduced by Fernando Aguerre from the ISA via video from Rio. Other auction items included a South Africa surf and safari trip, WSL contest ad package, exclusive snowboard/ski trip to Baldface with the Stance crew, Surfline homepage takeover, event at The Ranch in Laguna Beach and VIP trip to Napa for winetasting.?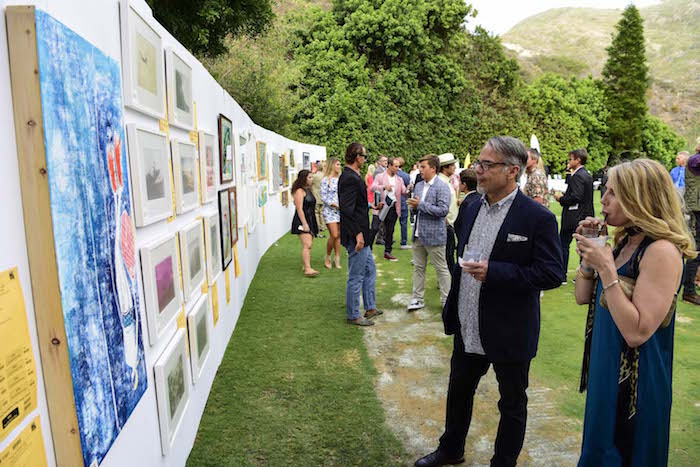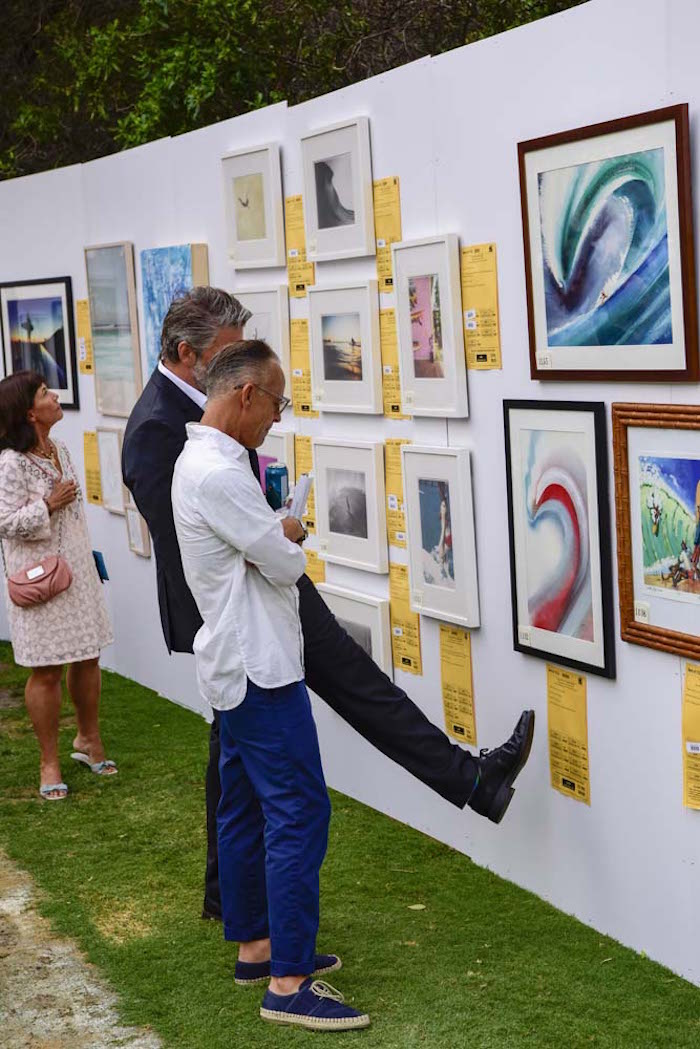 All funds raised go directly to supporting specific programs of 18 non-profit environmental organizations that address water quality and ocean pollution issues, defend beaches and surf breaks from development, and provide public education on ocean conservation. Beneficiaries include: 5 Gyres Institute, Assateague Coastal Trust, Clean Ocean Action, Environmental Defense Center, Heal the Bay, North Shore Community Land Trust, Ocean Institute, Orange County Coastkeeper, Paso Pacifico, Reef Check, Santa Barbara Channelkeeper, Save the Waves, Seymour Marine Discovery Center, Surfers Against Sewage, Surfing Education Association, Surfrider Foundation, WiLDCOAST and Wishtoyo Foundation.
?
?
About SIMA?The Surf Industry Manufacturers Association (SIMA) is the official working trade association of more than 300 surf industry suppliers. Founded in 1989, SIMA is a non-profit organization that serves to promote awareness of the surf industry and participation in the sport of surfing through public relations efforts and a variety of services, educational programs and research. In addition, SIMA actively supports oceanic environmental efforts through its 501(c)(3) charitable environmental foundation, the SIMA Environmental Fund. In the past 26 years, SIMA's Environmental Fund has raised more than $7 million for environmental groups seeking to protect the world's oceans, beaches and waves. The SIMA Humanitarian Fund, also a 501(c)(3) charitable foundation, was established to award grants to various surf or boardsport related social and humanitarian non-profit organizations whose efforts are focused on improving the quality of life, health and/or welfare of people. Since 2004 the SIMA Humanitarian Fund has raised and donated more than $1.7 million to surf-related non-profit humanitarian organizations. For more information regarding SIMA, please visit www.sima.com.
---