Back to News
HJC Helmets Introduces Two New Marvel Icons to the HJC Lineup
August 22, 2016
The wait is finally over! As promised, HJC Helmets reveals two new MARVEL Super Heroes to sport on your ride: the characters that everyone has been anticipating...Spider-Man, and his wicked nemesis Venom. Super Hero or Super Villain, you get to pick a side and ride with style. With the success and hype initially created by the Captain America, Iron Man, and Punisher models, we welcome Spider-Man and Venom to our line-up.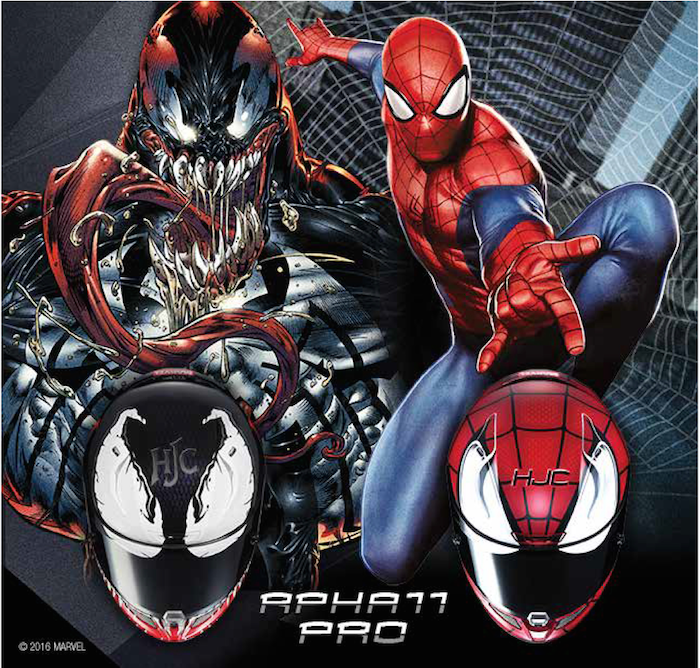 Both characters are meticulously designed and featured on HJC's flagship model, the RPHA 11 Pro. The RPHA 11 Pro is designed with a super strong, yet super light shell for your utmost comfort and protection. In addition, it is engineered to be extremely aerodynamic, so that you can be agile every time you are on a motorcycle. With state of the art new upgrades, the RPHA 11 Pro Spider-Man and Venom helmets are a part of HJC's top of the line RPHA Series and will retail for $599 dollars.
"We were really excited about the first launch of MARVEL helmets, but we are even more now! The details and designs of the Spider-Man and Venom graphics are captivating, and we are thrilled to offer these characters on RPHA 11 Pro. Surely, Spider-Man and Venom helmets will turn heads." George Hong, President of HJC America, Inc.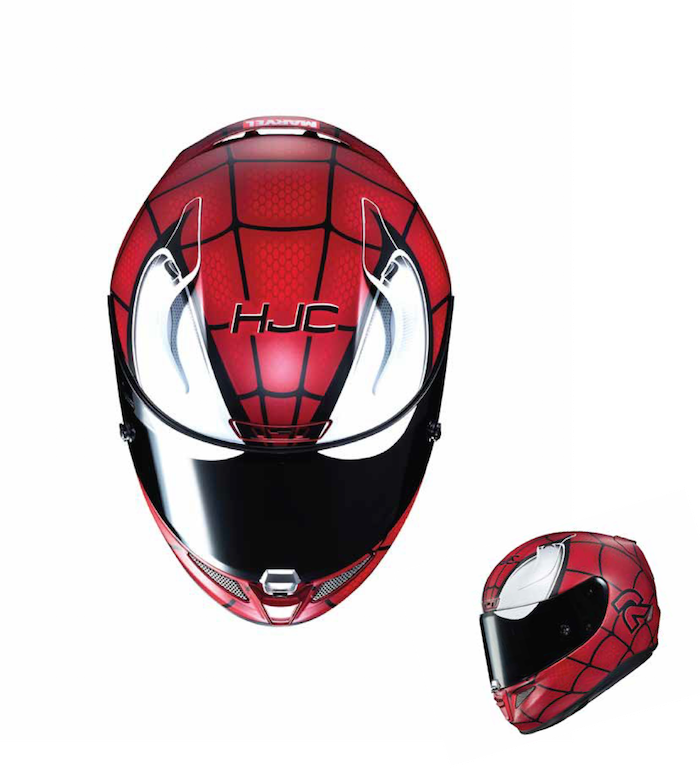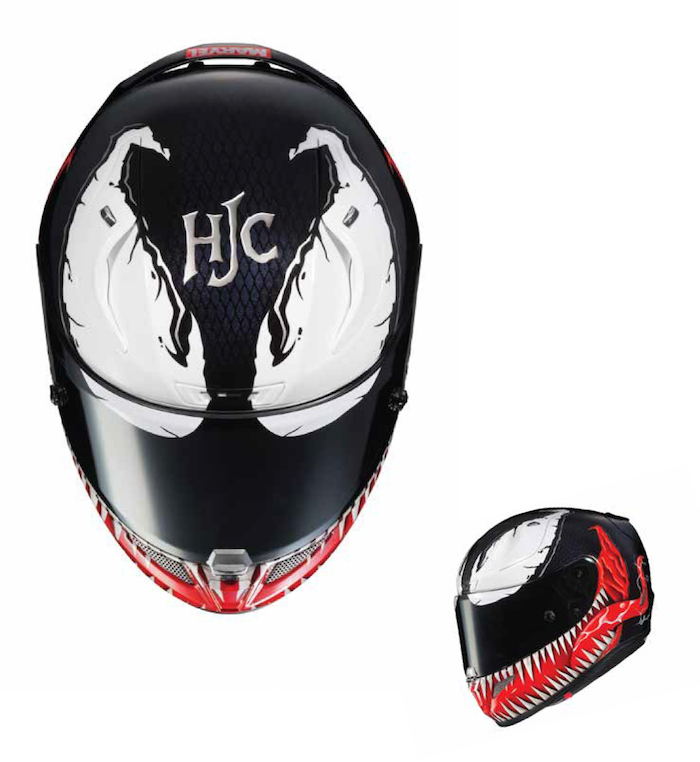 So, will you choose Spider-Man or the Venom? Choose a side and experience the most advanced helmet ever released by HJC Helmets.
These helmets are a part of the HJC's Fall collection and will be available in October, 2016 from your local authorized HJC dealer.
Enjoy your ride!
---