Back to News
Shops 1st TRY: European Snowboard Onsnow Retail Demo
August 25, 2016
For its 8th edition, SHOPS 1ST TRY 2017 is becoming international! With an expanded and extended Indoor Highlight Exhibition Dinner, retailer-specific program and more hardware, outerwear and accessory brands in addition to the legendary On Snow Test. Next to core and Micro-brands also the market leaders and big players will showcase their 17/18 collections and offer their gear up for testing. Brand registration is now opened!

200 shops with more than 500 decision makers like buyers, shop owners and subsidiary managers are expected to visit the upcoming SHOPS 1st TRY retail only event, taking place from 22nd to 24th of January 2017 in Alpbachtal, Tyrol (AUT). What had been so far limited to retailers from Austria, Germany and parts of Switzerland will from this year on be opened to snowboard retailers from all over Europe.
"In addition to the germanic countries we target especially snowboard shops and multi-sport shops with a capable snowboard section from the eastern European countries as well as retailers from BeNeLux, Scandinavia and also from more snowboard exotic countries like Greece or the Balkan States." reveals Muck Müller from munchie Konsilium who organizes the event on behalf of the snowboarding industry. "The motto of this years event is "ONE FOR ALL SHOPS 1st TRY" which means that the retailer will not only have the possibility to test the hardware of pretty much all relevant snowboard brands but also offers snowboard retailers to get a complete market overview. Therefor we also target "Micro Brands", Outerwear Brands and Accessory Brands in addition to the 50 snowboard hardware brands who joined the event every year in the past 7 years.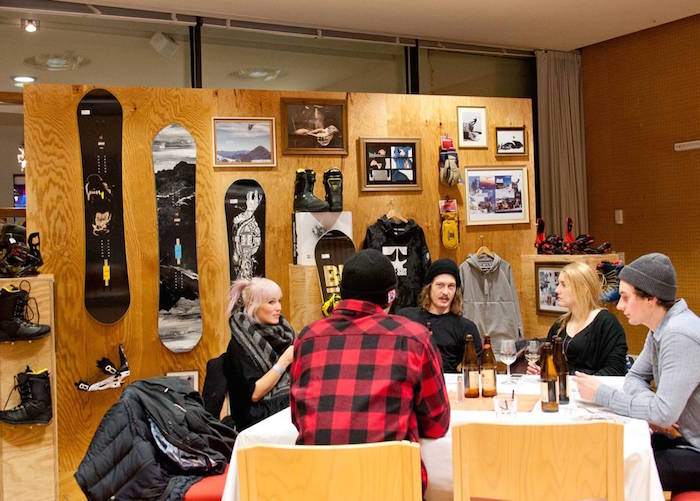 Interested retailers should save the date now, the invitation for the event will follow end of October and contains free lift tickets, dinner and entry to the evening highlight exhibition for 2 people per shop on two days. (third day, housing or additional people can be easily booked on own costs as soon as the shop registration is opened).
The registration for brands has started already. If you want to get use of the € 150.— early bird discount you better contact Muck Müller now. The discount ends on August 1st, 2016. Get the concept, registration form and all answers to your questions by sending an eMail to Muck at muck@shops-1st-try.com. Registration for brands is open until Sept 30 latest!

As a partner from year 1 on boardsport SOURCE can highly recommend the participation to this event as a brand and as a retailer.

---