Back to News
Uncovering NIGHT: SHIFT
August 29, 2016
Freshly launched, Night: Shift, is a contemporary home décor brand that extends an individual's skate and surf style into the home. Founded by industry veterans it is the first-and-only home goods brand to be sold at Zumiez, with products influenced by skateboarding, surfing, art, music and fashion. We checked in with the co-founders, Rich Marshall, Eddie Horowitz, and Dan Maiman for an inside scoop on the launch and 'getting into bed' with Night:Shift
How much time passed between coming up with the idea for NIGHT: SHIFT and making the brand a reality?
It took a year to develop the concept and master the manufacturing process, We decided to soft launch the brand with the Crooks & Castle collaboration last Christmas.
What's in the initial product offering?
The initial product offering includes our signature quilted comforter sets and coral fleece throw blankets. We've expanded our offering to include duvet sets, sheet sets, pillowcase sets, Sherpa fleece throw blankets and 100% cotton jacquard woven throw blankets, as well as micro twill throw pillows, beach/bath towels, throw mats and shower curtains.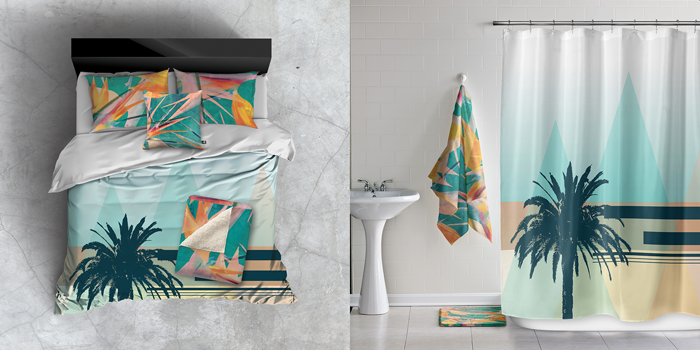 What retail channels is it in?
NIGHT: SHIFT is available in 40 Zumiez locations across the U.S. as well as our website: www.nightshiftgoods.com
How do you see distribution developing over time?
We are in the process of building a tiered distribution strategy that allows us to play with contemporary fabrics and performance materials based on sales channels ranging from boutique to bigger box retailers.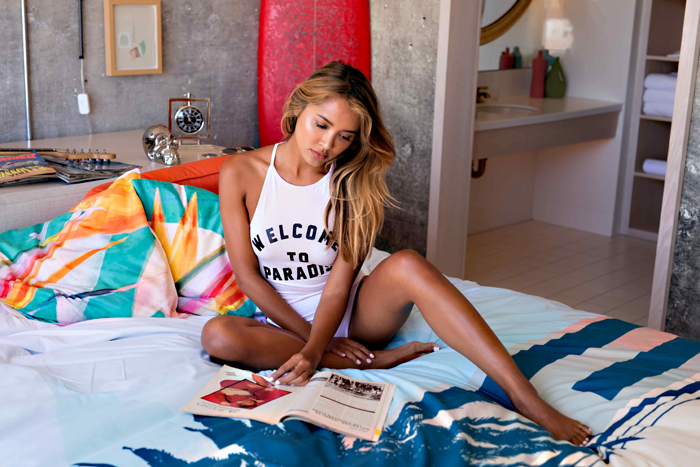 The founding team's experience is rooted in action sports and launching really successful brands. How will that expertise be put to work in growing NIGHT: SHIFT?
When the team came together to create NIGHT: SHIFT, each of us brought our individual expertise to the table. Rich was able to take away previous learnings from working with brands like Asphalt Yacht Club and DGK. Eddie Horowitz, the founder and CEO of City Global Brands and the parent company behind NIGHT: SHIFT, is the product and manufacturing expert. Dan Maiman rounds out our executive team as the vice president of marketing and creative. Dan has extensive experience working with leading global brands in the space including Vans, Quiksilver and Rockstar Energy Drink.
As the founders of the company, we recognized a problem in the market – youth were curating their wardrobes from head-to-toe, but there wasn't a brand offering them graphic-driven bedding and home goods to fit their style. Our goal was to launch NIGHT: SHIFT as the first-and-only home décor brand to target an action sports market that also reaches into lifestyle and street culture.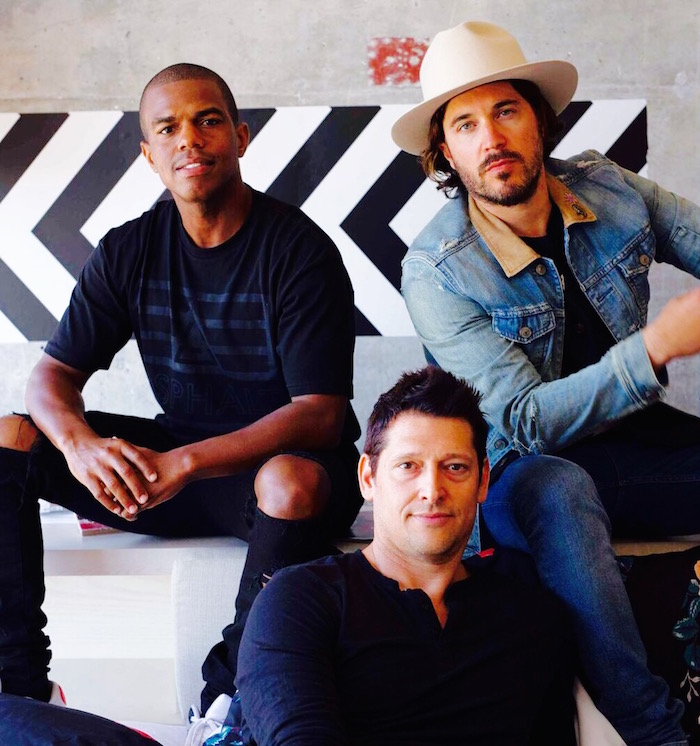 Two brand collaborations have already happened with Crooks & Castles and Five Four. Are collaborations an important part of the company's strategy?
Yes, collaborations are an important part of the company's strategy, as it allows us to tell our story though our platform – which is basically a giant art canvas – and connect through art, music, fashion, street fashion and action sports. Our next collaboration is slated to launch this month with Grizzly Griptape, which we're stoked to roll out, so keep your eyes peeled.
What type of brands are a good potential fit to collaborate with NIGHT: SHIFT?
It's our goal to collaborate with brands that are at the top of their game. Some streetwear brands we'd like to collaborate down the line with include: Supreme, Balenciaga and Stussy. We want to be a brand that works with key players while simultaneously striving to be the brand that each category can identify with.
Do collaborations get sold through both brand channels?
It depends; each collaboration and contract is unique. Our upcoming collaboration with Grizzly will be carried internationally through both of our websites as well as at various Zumiez locations nationwide.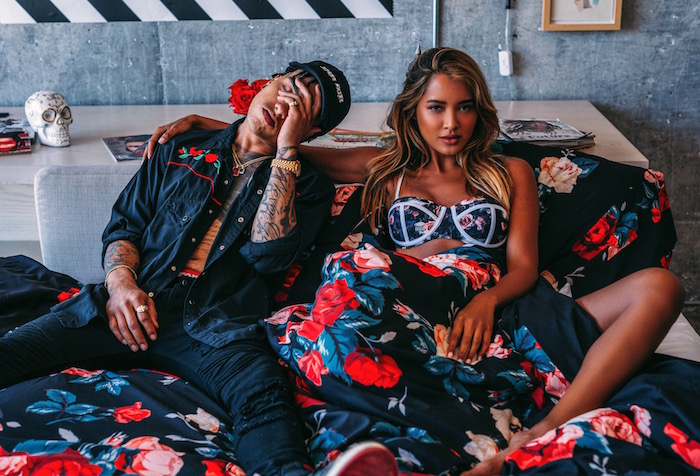 What are the next products NIGHT: SHIFT will launch?
We'll be exploring new materials within our existing product bedding & home categories, and have a few surprises up or sleeves as well that we can't share quite yet.
Please share the most exciting surprise you've encountered along the way.
We have encountered several surprises along the way; some not so exciting, but the overall discovery process of learning this industry from the ground up has been very enlightening. This includes various textile techniques, such as quilting patterns, "tack and jump" stitching, learning about the machinery that creates our woven jacquard blankets, etc. It's been a unique experience and we look forward to many more exciting surprises as the brand continues to grow.
---