Back to News
O.C. Ad Agency Rides in Style to Support Men's Health Awareness
September 15, 2016
Blue C, a Costa Mesa-based brand development and advertising agency, is reaching out to motorcycling men, not to discuss horsepower and chrome, but to talk about their health. When hundreds of motorcyclists ride through Orange County during the Distinguished Gentleman's Ride, on Sept. 25, 2016, Blue C will join as a local sponsor and event contributor. This international charity event raises awareness and funds for the Movember Foundation's men's health programs, and it does so through the appeal of classic and vintage styled motorcycles at hundreds of rides in cities worldwide. More than just a sponsor of the Orange County ride, Blue C's co-founder Eric Morley will join the event as adistinguished motorcyclist and advocate for men's health.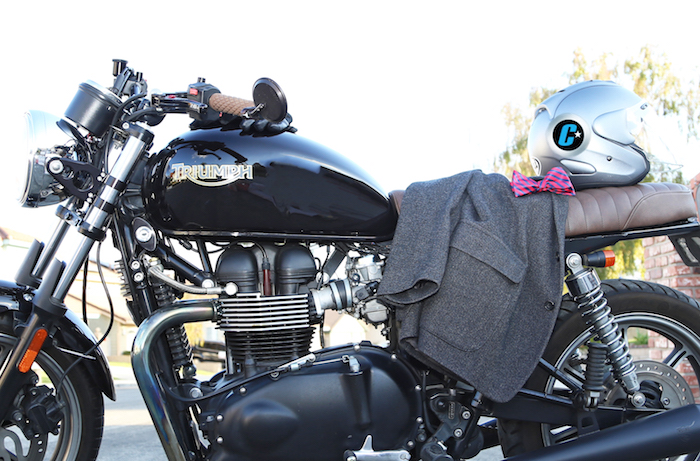 "Men don't go to the doctor; I'm guilty of it, too," said Morley, father and business owner. "But we like classic motorcycles, true fine craftsmanship and dressing in style. We're glad to have this opportunity to talk about the motorcycles we love and the good health we want to maintain."
The Orange County ride is one of dozens of Distinguished Gentleman's Ride events that will take place worldwide on Sept. 25 to increase awareness of and raise funds for research prostate cancer as well as suicide prevention. Event organizers state that prostate cancer is the second most commonly diagnosed cancer in men (after skin cancer), and that suicide is the biggest killer of men aged 20-39. In 2015, more than 37,000 people participate in DGR events in 410 cities in 79 countries, and the events raised more than $2.3 million.
"I've always wanted to be part of the Movember fundraising efforts; it falls right in line with our ongoing Blue C Cares community-support activities. If we can impact one person in our Orange County community, that's great. We look forward to an ongoing commitment with the Distinguished Gentleman's Ride."
As an Orange County Ride sponsor, Blue C encourages motorcyclists in the area to register for the event, and to begin fundraising activities. The Distinguished Gentleman's Ride is a niche charity event with gentlefolk riding their Cafe Racers, Bobbers, Classic Cruisers, Trackers, Scramblers, Old School Choppers, Modern Classics, Sidecars, Classic Scooters, Brat Style motorcycles, and others. Supporters who don't ride motorcycles can donate to the organization as a whole or to any registered rider.
To register for the Orange County Distinguished Gentleman's Ride, go to: tinyurl.com/h823rms
About Blue C
Blue C is a Costa Mesa-based advertising and brand development agency. Founded in 1998 by Jeff Bentley and Eric Morley, Blue C is on a mission to make brandscool and authentic in a way that's socially relevant and meaningful to our target audiences. Blue C provides Creative strategy, creative development across web, video, print, visual merchandising and digital with a full comprehensive in-house team of experts. In just under two decades, it has evolved into an award-winning agency that refreshes brands and develops dynamic marketing solutions for numerous businesses in several key expertise industries including powersports, healthcare, real estate developments, luxury, consumer technology, apparel, automotive, beverage and spirits, electric transportation, franchise operations, hotels, travel and tourism.
Additionally, through its Blue C Cares program, the company donates its time and resources to give back to the Orange County, Calif., community through unique events and partnerships. Visit BlueCUSA.com for more information.
---