Back to News
SUPRA Launches Part II of Limited Edition 10-Year Anniversary Collection, Decade X
September 27, 2016
SUPRA Footwear is proud to continue celebrating its 10th year of business with the release of the second installment of the Decade Series entitled "Transitions."
"Transition is a word with multiple meanings to both me and my artwork," said Chad Muska, professional skateboarder and co-creator of the Skytop franchise. "I build sculptures out of cement and wood that reflect the transitional surface that we ride our skateboards on, and much like like skateboarding, our company has gone through many transitions in order to change with the times while still trying to maintain a smooth flow, like the lines of a half pipe that glide seamlessly from one height to the next."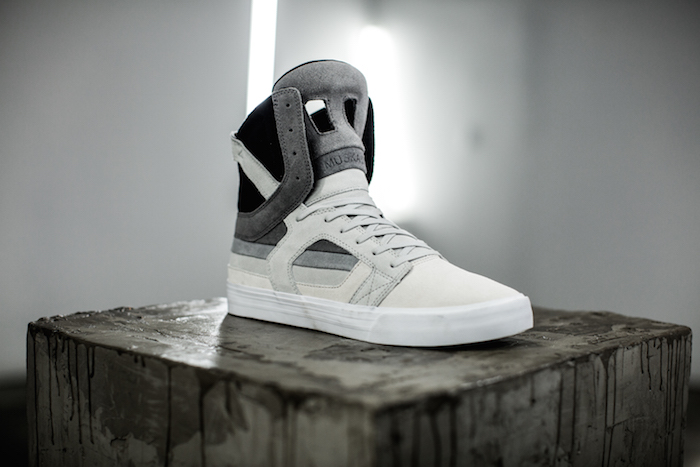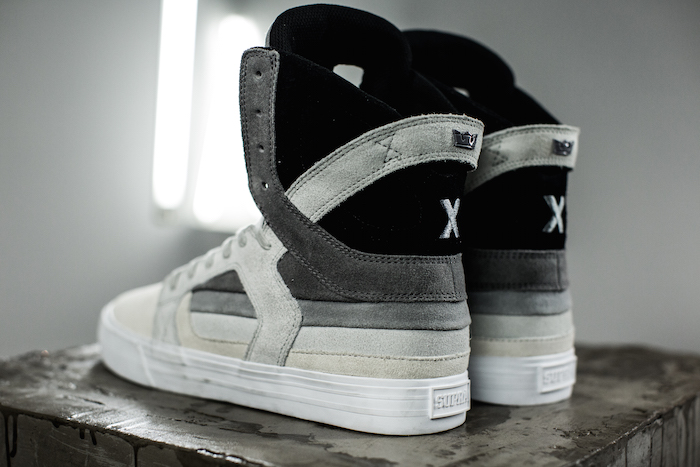 Muska took the towering design of the Skytop II and outfitted it in an ensemble of plush suede ranging through muted gradients from solid black at the top to light grey before reaching the white vulcanized sole.
"On the shoe, Transition is represented by a color fade from dark to light, like night into day," Muska added. "The Skytop II has perfect lines to achieve this smooth flow of monochromatic fade from top to bottom".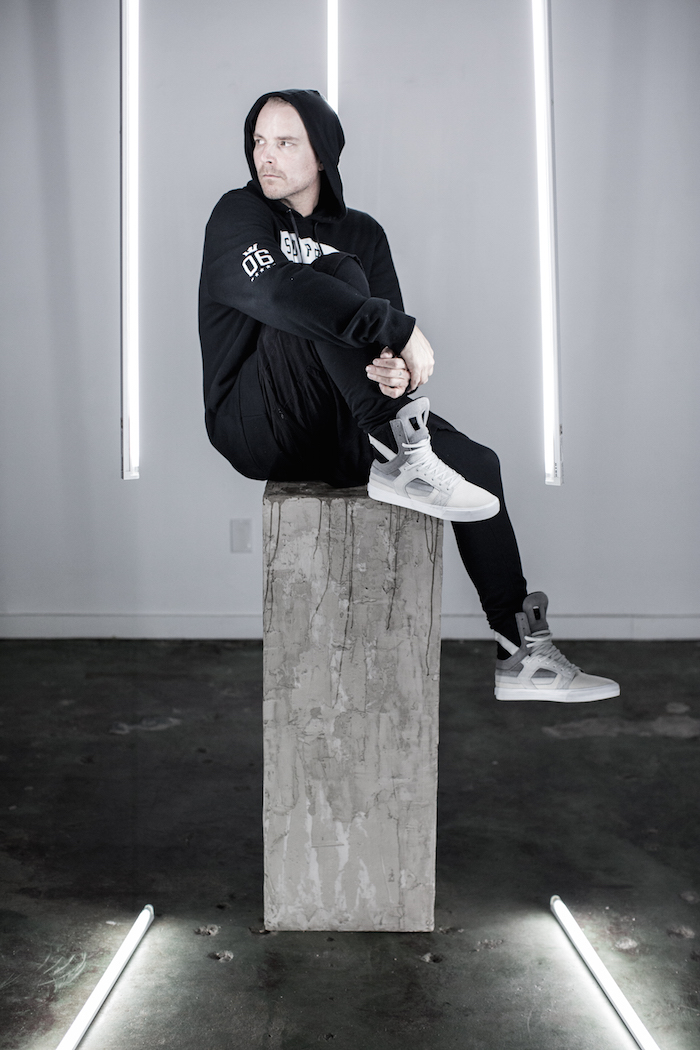 Along with the gradient suede composition, the Decade x Transitions Skytop II offers all of the ample padding the shoe is known for as well as a custom embroidered X at the rear quarter, a nod to the brand's 10 year anniversary. The shoe also features a custom sock liner and clear outsole imprinted with the word "Forever," which Muska has often painted and used as a theme for the brand over the last ten years.
The Decade x Transitions Skytop II arrives to better footwear retailers soon. To learn more, please visit suprafootwear.com.
---