Back to News
Eddie Lee- How his Passion Shaped his Career and Led to the Release of his First Book, Timeless American – A Selection of Pre-1916 Motorcycles
October 3, 2016
Eddie Lee kick-started his career by following his passions early in life, in the form of anything that rolled, slid, or floated- surfing, skateboarding, snowboarding, and riding motorcycles. This led to a nearly 20-year career in the action sports industry. During his travels for work he began to shoot photographs. As is photography progress his photos began to be published by respected publications such as TransWorld SNOWboarding Magazine, Snowboarder Magazine, and the Los Angeles Times. Today, the photographer is gearing up to release his first edition photography book, Timeless American – A Selection of Pre-1916 Motorcycles. We caught up with Eddie to learn about the journey that lead him to his current accomplishments.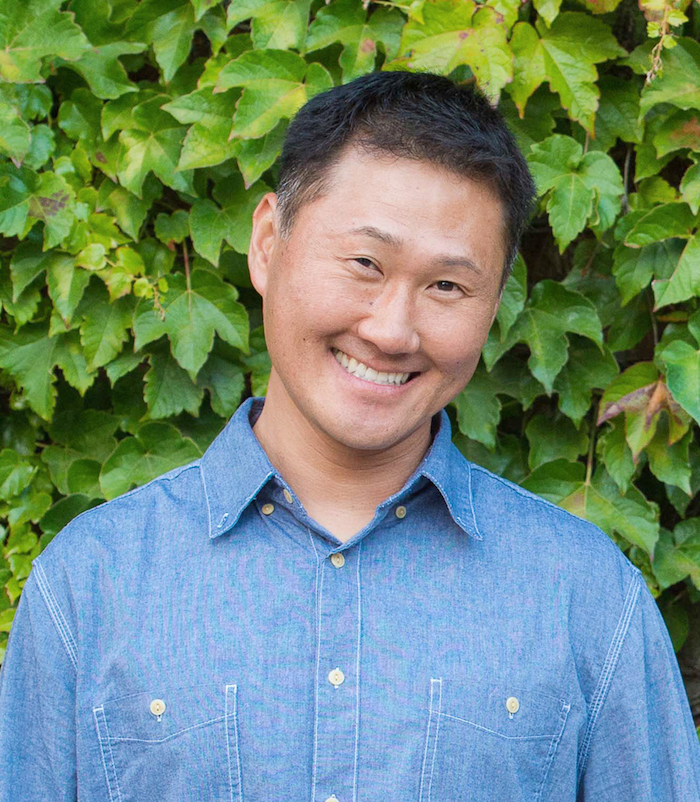 How did you first get started in the industry as a full-time desk jockey?
I moved up to Big Bear after high school to snowboard and chase after a dream because I loved snowboarding so much. I was given the opportunity to work in the snowboard park at Bear Mtn (Outlaw) around 1993. Eventually, I became the Snowboard Park manager from 1993 – 1996. During the spring of 1995 I was introduced to Pierre Andre and Don Brown from Etnies aka… Sole Technologies. One thing led to another and I was brought on to help establish ThirtyTwo and with it, the Snowboard Team for Etnies.
Which brands did you work for over the years?
ThirtyTwo / Etnies – Sole Technologies from 1995 – 2009
Vans Snow – 2011 – 2014
What are some of your most memorable times and accomplishments?
1) Getting 3rd place in Slopestyle at the 1996 H20 Winter Classic where I was competing with legends such as Terje Hakonson, Dave Downing, Bryn Iguchi and many others.
2) Organizing and directing the Etnies – Quad Jump at Snow Summit where we had 4 of our riders all airing over each other. From top to bottom, we had Nicolas Droz (snowboard), jumping over Lincoln Ueda (skateboard), airing over Joe Rich (BMX), airing over Brian Patch (Skateboard). This was all done on a 10' vert ramp set on the Westridge run at Snow Summit. It was a special moment for everyone
3) Creating one of the best lines of Snowboard boots for Vans during the 20-year anniversary year (2015) and celebrating with the best crew at Silverton, CO.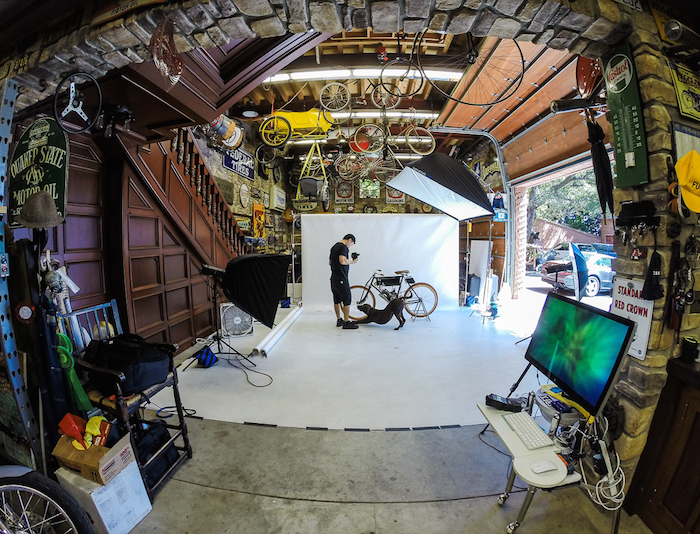 Then what? (tell me about leaving what you were doing for what you are doing now)
In April of 2014, I left the action sports industry to follow my passion and chase after another dream of making my own book, Timeless American ~ A Selection of Pre-1916 motorcycles. It took me about 2 ½ years to complete from concept to finish. I photographed, staged, designed the layout, and completed a 264 page 14"x11" hard cover book weighing in at a whopping 6.5 pounds. I was able to self publish this project through a successful crowdfunding campaign. You can view the project and more details on my website at www.ironvaultstudio.com Books, prints and greeting cards can also be purchased there as well.
What made this feel right for you?

Completing this project and having my vision all come together in a tangible form has been a dream. I knew this opportunity was a once in a lifetime chance for me to go for something I've wanted for so long. I guess the stars lined up, I stayed true to myself, and followed through on my own commitment to finally get this project finished, even if it wasn't always easy. That felt good to say the least.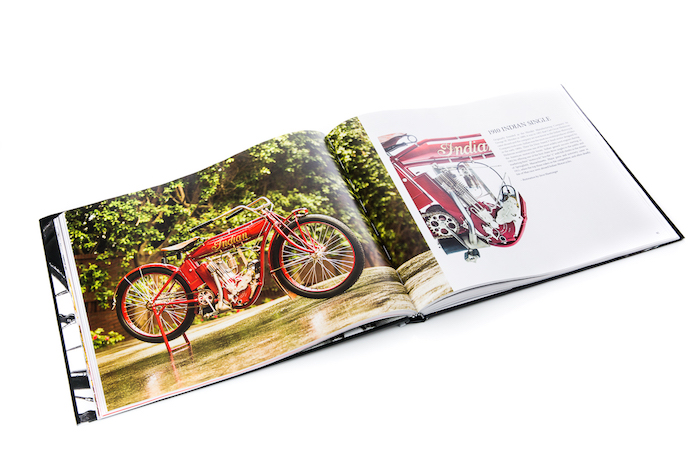 How much do you have on the line right now?
I've spent a lot of money and time dedicating my life to this project and I took a huge risk. Financially, I've invested a lot, but I'm happy to say that no matter what, I have completed what I set out to do, which was create this work in a way that honors the bikes and their history. Now I just have to sell all the books!
What do you find most exciting about it?
The response from everyone I've shown the book to. I'm glad I was able to connect with random strangers and hear them say… "Thank you for doing this". It feels good to experience the appreciation for what I've done, and know that for some people, it really made an impact.
If all goes well where does this path take you?
Time will tell, but I'm definitely open to new projects and collaborations. Whatever path opens up, I hope to continue to work with passionate, creative people that enjoy working with me and vice versa.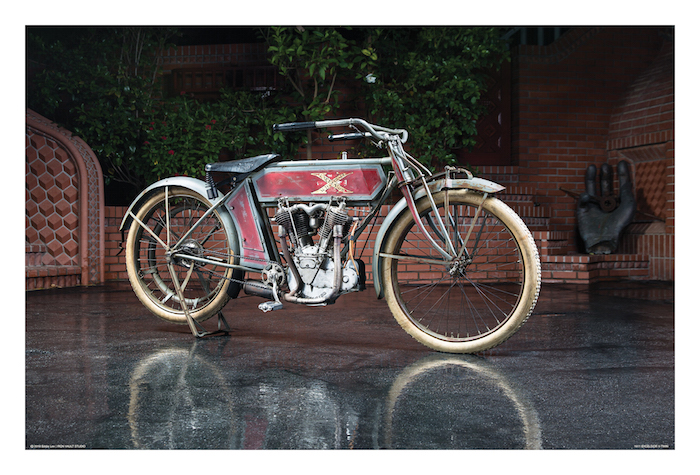 ---