Back to News
Canfield Brothers Debuts First-Ever Factory Build Options
October 12, 2016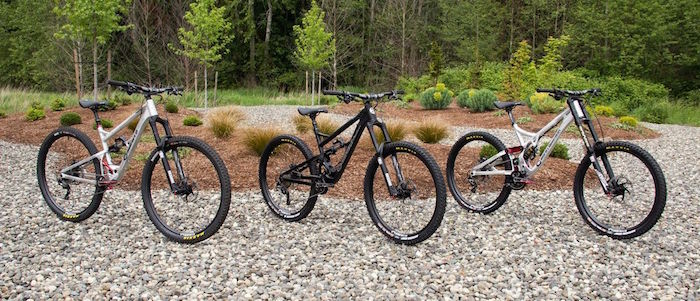 Canfield Brothers, high-end boutique mountain-bike manufacturer, announced today it will offer its frames as complete builds for the first time ever in its online webstore. The new Canfield Brothers Factory Build options have been hand-picked to offer an unbeatable confluence of performance and value. There will be one complete Factory Build offered each for the Jedi, Balance, Riot and EPO.
"We're excited to make the legendary performance of our frames accessible to more riders," said Vin Quenneville, director of sales. "While many riders enjoy the complete customization of a frame-up project, there are a lot of people looking for a solid build out of the box. Our goal was to put together bikes that we would ride, bikes without any 'take-off' parts, at a realistic price."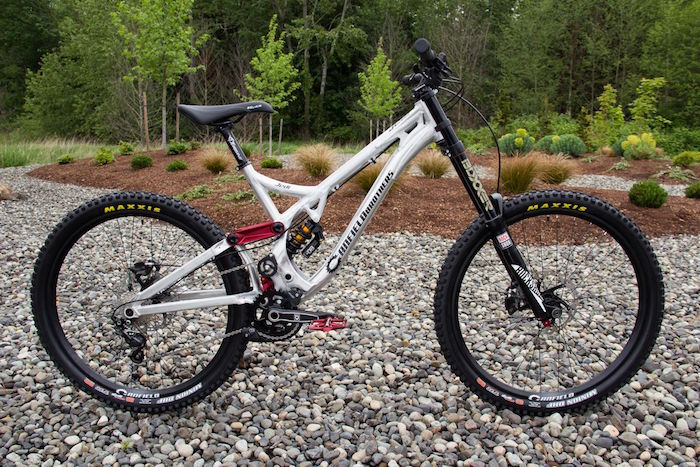 Canfield Brothers Jedi Factory Build
The Jedi, Canfield Brothers' flagship downhill race bike, will ship with a Shimano Zee groupset, Race Face cockpit, Maxxis tires, Cane Creek DB Coil rear shock and RockShox Boxxer World Cup fork. Factory Direct Price: $4,999 (MSRP Value: $5,999)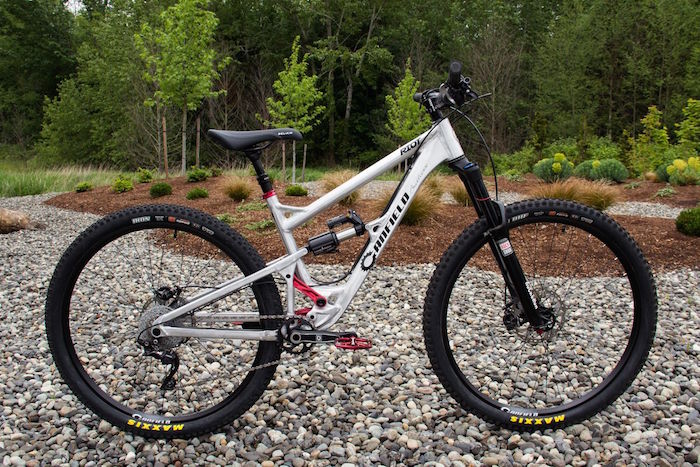 Canfield Brothers Riot Factory Build
The Balance and Riot, Canfield Brothers' 27.5 and 29-inch all-mountain bikes featuring patented CBF suspension, will ship with a Shimano XT groupset, Race Face cockpit and dropper, Maxxis tires, Cane Creek DB Air CS rear shock and RockShox Lyrik (Balance) or Pike (Riot). Factory Direct Price: $4,499 (MSRP Value: $5,499)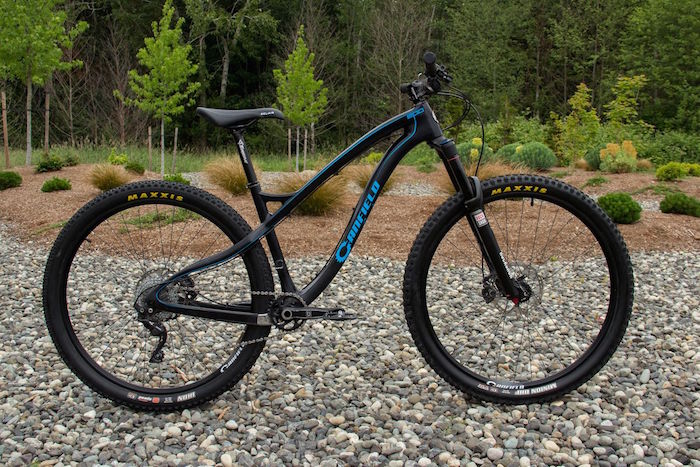 Canfield Brothers EPO Factory Build
The EPO, Canfield Brothers' carbon all-mountain hardtail 29er, will ship with a Shimano XT groupset, Race Face cockpit, Maxxis tires and RockShox Pike fork. Factory Direct Price: $3,699 (MSRP Value: $4,499)
Wheels, cranksets and pedals for all Factory Builds will be Canfield Brothers own C2 Components.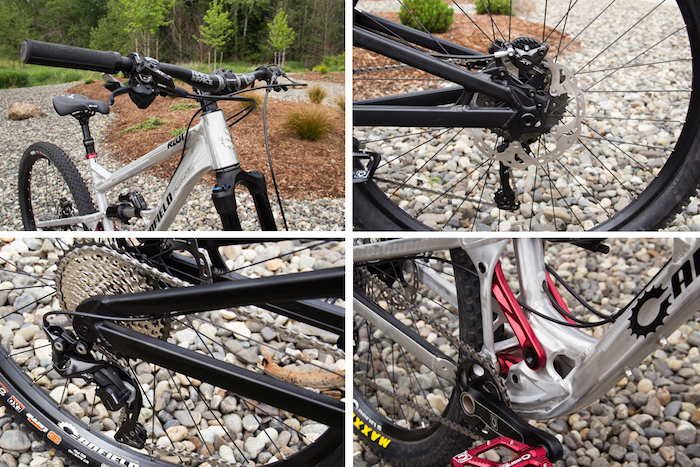 "You can now pull the trigger without second guessing your build or having to choose between performance and price," said Quenneville. "These builds are very close to what we run our own bikes. No frills, no compromises."
The 2016 Canfield Brothers Factory Builds are available exclusively at CanfieldBrothers.com. All Factory Builds are shipping immediately. All Canfield Brothers bikes are still available as frame and shock only or with a variety of frame, fork and component packages.
ABOUT CANFIELD BROTHERS
Canfield Brothers produces the most sought after high-performance—and fun—bikes and components available. Having continually refined the principles of suspension design and frame geometry ever since Lance and Chris' first handuilt bikes went on to be Rampage and World Cup tested, the Brothers remain on the cutting edge of what is what is possible between two wheels. Produced in limited quantities to the Brothers' exacting standards and backed by a commitment to personal customer service and a hands-on consumer direct approach, you won't find anything quite like a Canfield Brothers bike. For more information, visit CanfieldBrothers.com.
---