Back to News
SUPRA Drops Part III of Limited Edition 10-Year Anniversary Collection, Decade X
October 18, 2016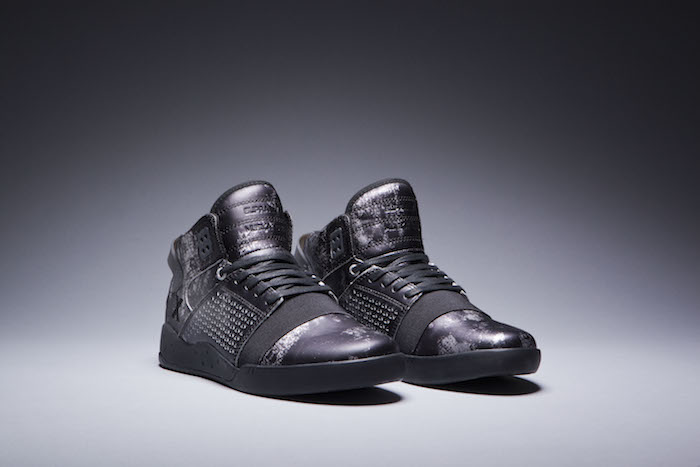 SUPRA is pleased to continue celebrating its 10th year of business with the release of Decade x Reflection Skytop III, the third installment of the series.
"I felt that when reaching a milestone in life you often reflect on the past to help decide where you are going next," said Chad Muska, a founding member of the SUPRA team and co-creator of the Skytop series. "So that is why I chose reflections as the theme for the Skytop III."
For the Decade Series, Muska designed a limited edition colorway of each of his four Skytop models from the original vulcanized Skytop 001 to the futuristic Skytop IV. For the Skytop III, Muska chose the theme of "Reflections," and incorporated literal and figurative elements of that concept into the design.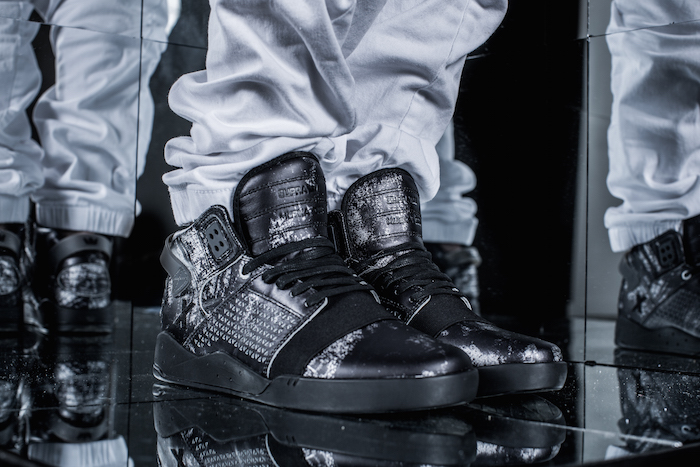 "I work with a glass-like resin in a lot of my art," Muska said. "It reflects its surroundings much like a mirror, so I wanted to somehow use that sort of idea with this shoe. We achieved the reflection by using a 3M light reflecting material, then painted over top of it with distressed black paint, which allows cracks of the reflective material to break through. I wanted to signify the idea of shining through the darkness and reflecting light."
Composed of silver foiled leather, the upper of the Skytop III has been covered with black distressed paint to compliment the reflective theme and rugged athletic construction of the shoe. A black SUPRAFOAM midsole, elastic vamp band, flat waxed laces, and a custom embroidered Decade "X" at the quarter augment the bellicose look of the shoe while silver and opaque hardware elements add to the reflective theme. A translucent ice outsole reveals an underlying "Forever" print within the sole construction while a "Forever" sock liner ensures optimal internal comfort.
The Decade x Reflections Skytop III arrives to better footwear retailers soon. To learn more about the Decade Series, please visit suprafootwear.com.
---