Back to News
Wes Humpston and Cindy Whitehead Collaborate with Dusters California to Make the New Gypsy Queen Longboard
October 25, 2016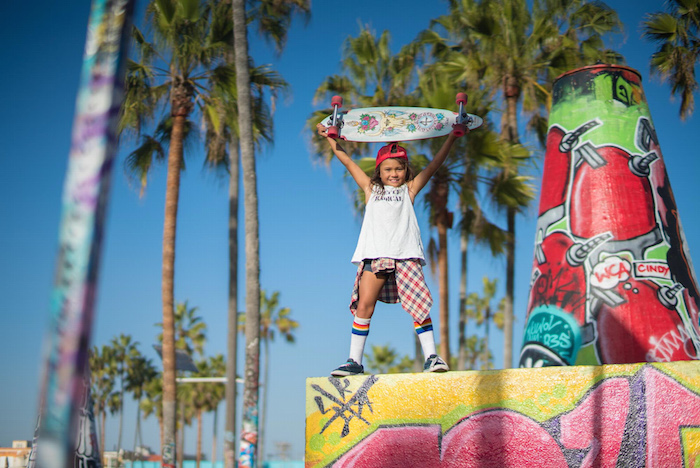 It's a collab with some serious skate history. Legendary skater and original Dogtown artist, Wes Humpston, joined forces with pro skateboarder Cindy Whitehead, and founder of Girl is NOT a 4 Letter Word, to create a badass board aimed at the female market.
"I couldn't have been more stoked and honored when I heard that Wes Humpston agreed to design the artwork for the Gypsy Queen board we are doing with Dusters California," said Cindy Whitehead. "The man's a legend and having his support for Girl is NOT a 4 Letter Word is extremely self-affirming in our cause to give women in action sports the same opportunities and recognition as their male counterparts.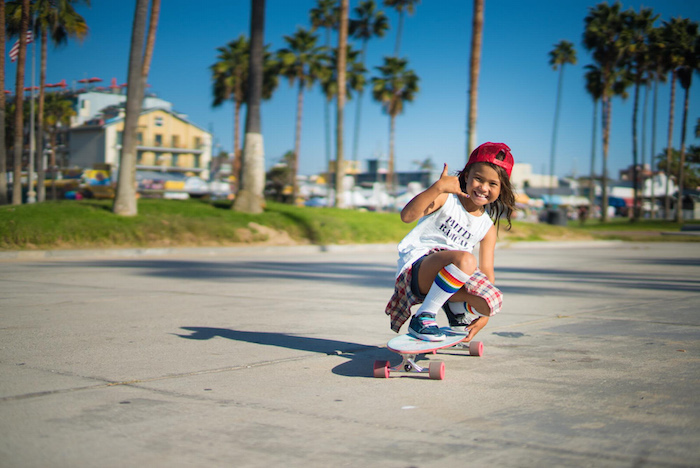 Cindy has led the fight for women's equality in skateboarding ever since she conquered the male-dominated profession of pro-vert skateboarding in the 70's. To this day, she is still the only female to be featured in the centerfold of a skateboarding magazine with a two-page article, her skateboard history has been taken into the Smithsonian's National Museum of American Sports History collections, and her TEDx talk has empowered women everywhere. Cindy was inducted into the Skateboarding Hall of Fame on May 13, 2016.
The GN4LW "Gypsy Queen" longboard is designed to bring out your inner gypsy. With a sea-foam green base, the deck comes pre-gripped with clear broadcast grip tape to flaunt the tattoo-reminiscent graphic. "Gypsy Queen" is the perfect fit for a women's foot at 8.75" wide. It's also 35" long and features a 24.75" wheelbase.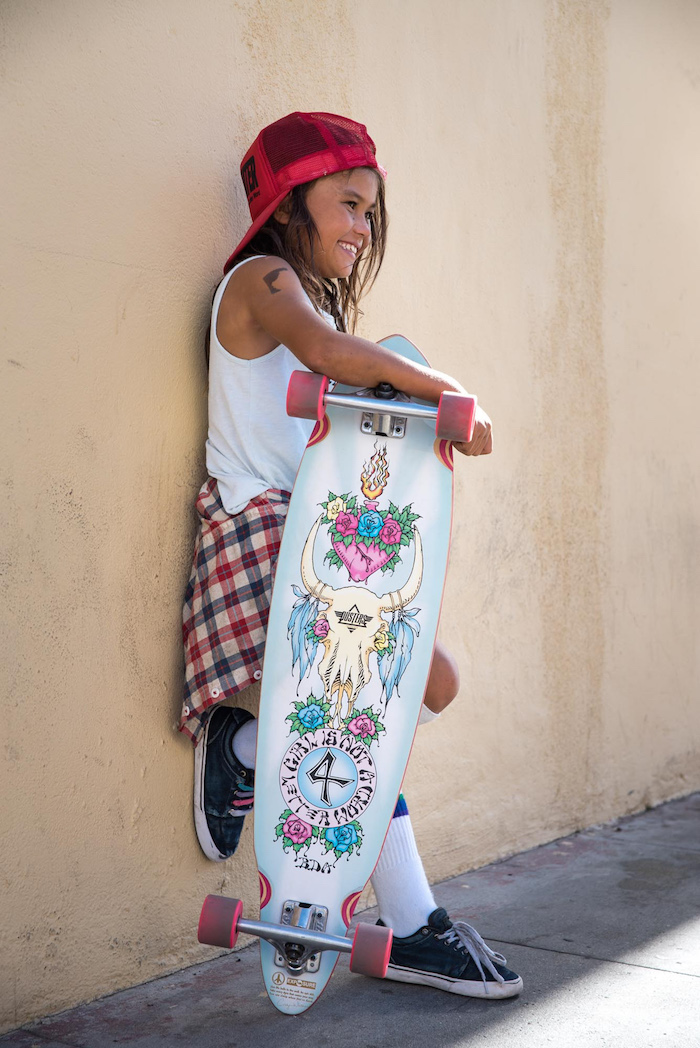 The longboard comes complete with Slant 150mm reverse kingpin trucks, bright pink 65mm x 47mm 78A wheels, and 1/8" riser pads.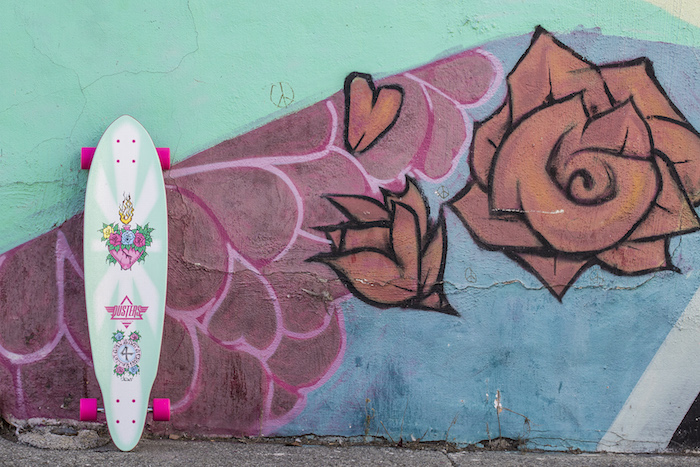 This is one in a long line of Dusters and GN4LW collaborations where a portion of the sales benefit a 501c3 non-profit that creates exposure and opportunities for girls in skateboarding. This year's recipient is Exposure Skate.
The Dusters California x GN4LW "Gypsy Queen" longboard is available now at surf and skate stores across the country and abroad, including Zumiez.
---