Back to News
SUPRA Drops Part IV of Limited Edition 10-Year Anniversary Collection, Decade X
November 17, 2016
Skate lifestyle brand, SUPRA, has just launched the fourth and final silhouette – the Skytop IV - of their special anniversary pack, Decade X in celebration of their 10th anniversary. The Decade X series included one execution of each of legendary skateboarder Chad Muska's four silhouettes in the iconic Skytop franchise in a different limited color way inspired by elements of Muska's artwork and creative process. With a focus on several key themes, the brand released a single shoe each month with the Skytop I that launched in August and now the fourth installment of the series dropping today with the Skytop IV.
The fourth release, "Textures" features the Skytop IV in a cork upper with an over dye print inspired by the element of wood. Muska explored heavily with this element since wood is the essence and foundation of skateboarding, whether it's the wood used to build ramps and even the wood of the skateboard itself, that he spent the majority of his life on.
In addition to the cork composition, "Textures" features flat-waxed laces and a custom sock liner atop a black SUPRAFOAM midsole within the ruggedly constructed high-top silhouette with ridged heel accents and unique sidewall line the Skytop IV is well known for. The shoe also features a clear outsole imprinted with the word "Forever," which Muska has often painted and used as a theme for the brand during the last 10 years and a stitched X as a nod to SUPRA's 10th year.
The limited edition Decade X Skytop IV will be available online today and will retail for $160 at www.suprafootwear.com.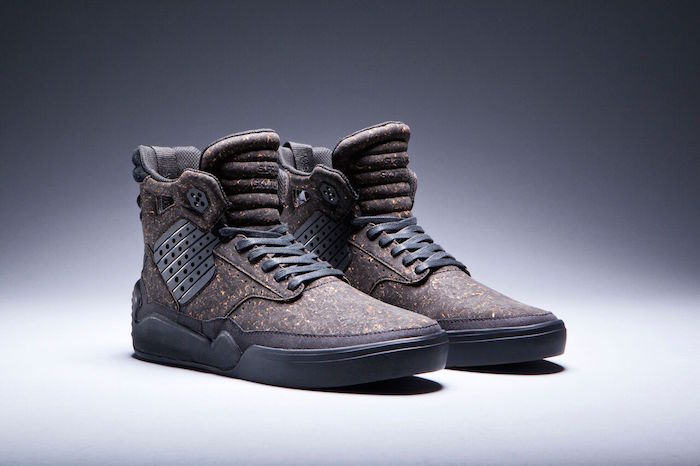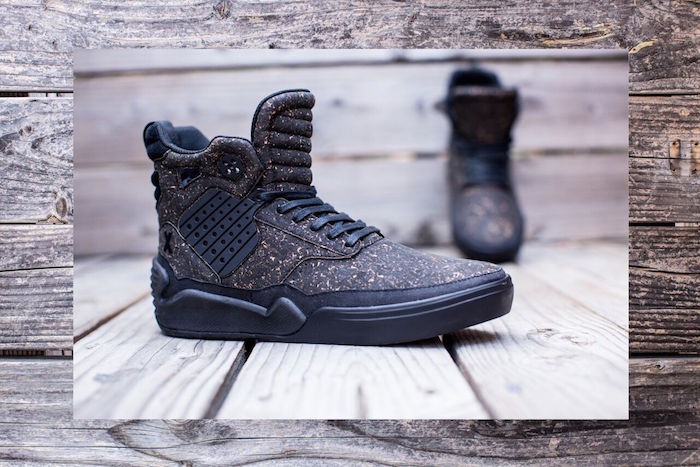 ---